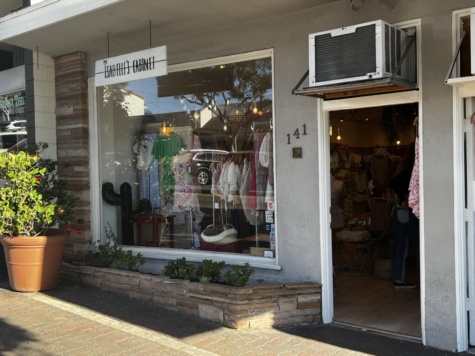 Nicolle Generaux | A&E Editor
February 11, 2022
Clothes, clothes, and more clothes: people are always looking for the latest fashion trends with the best quality and the best price. As a result, it's often difficult to find a store that matches a reasonable price, especially in a tourist-filled city like San Clemente. Yet in the eye of the storm, there is one business that meets these demands—and it's right in the center of town.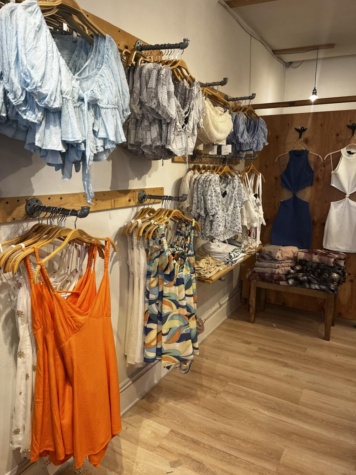 Isabelle's Cabinet is a European style fashion outlet that sells a wardrobe of trendy, beachy, and vintage clothes. The founder and owner of this store got her inspiration from her travels to the fashion capital of the world, Paris, and other popular cities including Milan, London, New York, Hong Kong, Seoul, and Tokyo. So, you can be sure that a trip to this store will never leave you disappointed.
When it comes to trendy or vintage articles of clothing, this store boasts it all: for warmer weather, they sell beachwear, swimsuits, tank tops, tees and simple dresses; for cooler weather, they sell jackets, denim, rompers, and sweaters. Plus, they market all kinds of accessories from dainty necklaces to bags to shoes and hats. 
"This store has really cute clothes and an array of different styles," sophomore Samantha Mitchell said. "Even though it doesn't sell at the cheapest prices, it is worth it for the quality that you are getting." 
If you and your friends are ever looking for a unique boutique to shop at down on Del Mar, Isabelle's Cabinet is located at 141 Avenida Del Mar, San Clemente, CA 92672.