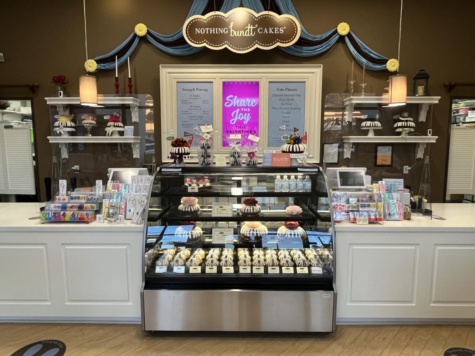 Cassidy O'Toner | Writer
February 10, 2022
San Clemente is packed full of amazing spots to buy all kinds of cakes, cookies and pastries. But of all the bakeries in our town, Nothing Bundt Cakes takes… well, the cake!
Located in the Trader Joe's shopping center, this bakery can be found between CVS and Nekter. With a multitude of sizes and flavors, Nothing Bunt Cakes has a dessert for every occasion. For those who do not have an event to plan and just want to stop by for a delicious treat, their signature Bundlets are always stocked and ready to go! For only $5, an individual portion of cake can be purchased in one of any of their amazing flavors.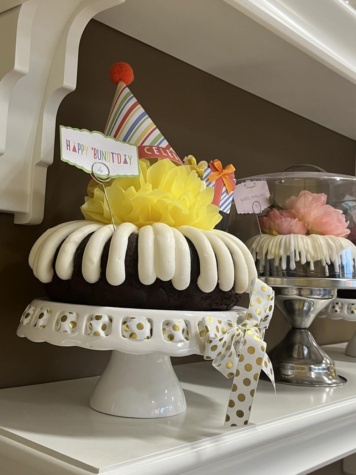 With cakes ranging from Classic Vanilla to Lemon to White Chocolate Raspberry, all with their signature butter cream cheese frosting petals, it's impossible to choose a favorite. Beyond the nine permanent flavors, there are seasonal flavors that change out each month which are equally delicious. Currently, they're featuring the Snickerdoodle flavor, and it is incredible! Anyone with a gluten allergy would be delighted to try their amazing gluten free chocolate chip flavor.
With decorations fit for anything from a high school graduation party to the Superbowl, their cakes are a perfect dessert in for any celebration.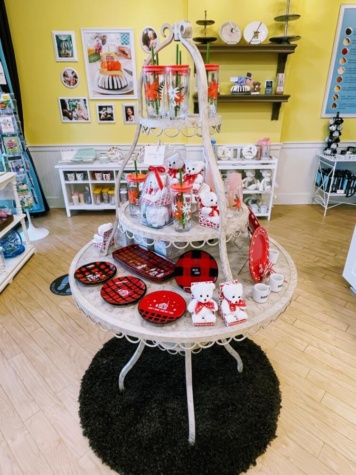 Bundlet towers, which are adorned with ribbon and a greeting flag of your choice, are an easy way to brighten someone's day. They would make a perfect gift for a significant other this Valentines Day! And, as if any more reasons were needed to stop by, Nothing Bunt Cakes also offers a free birthday Bundlet!
"I love the unique energy of Nothing Bundt Cakes," senior Angelique LeRoux said. "It's my favorite spot to grab a quick dessert and I absolutely love the frosting. It's definitely the cutest bakery in town!" With adorable boutique-like decorations and incredible service, this bakery is an all-around perfect place to satisfy a craving for sweets.
With overall best flavor, atmosphere, and service, Nothing Bundt Cakes is by far the best bakery in town! Visit them today at 638 Camino De Los Mares Suite 18, San Clemente, CA 92673.