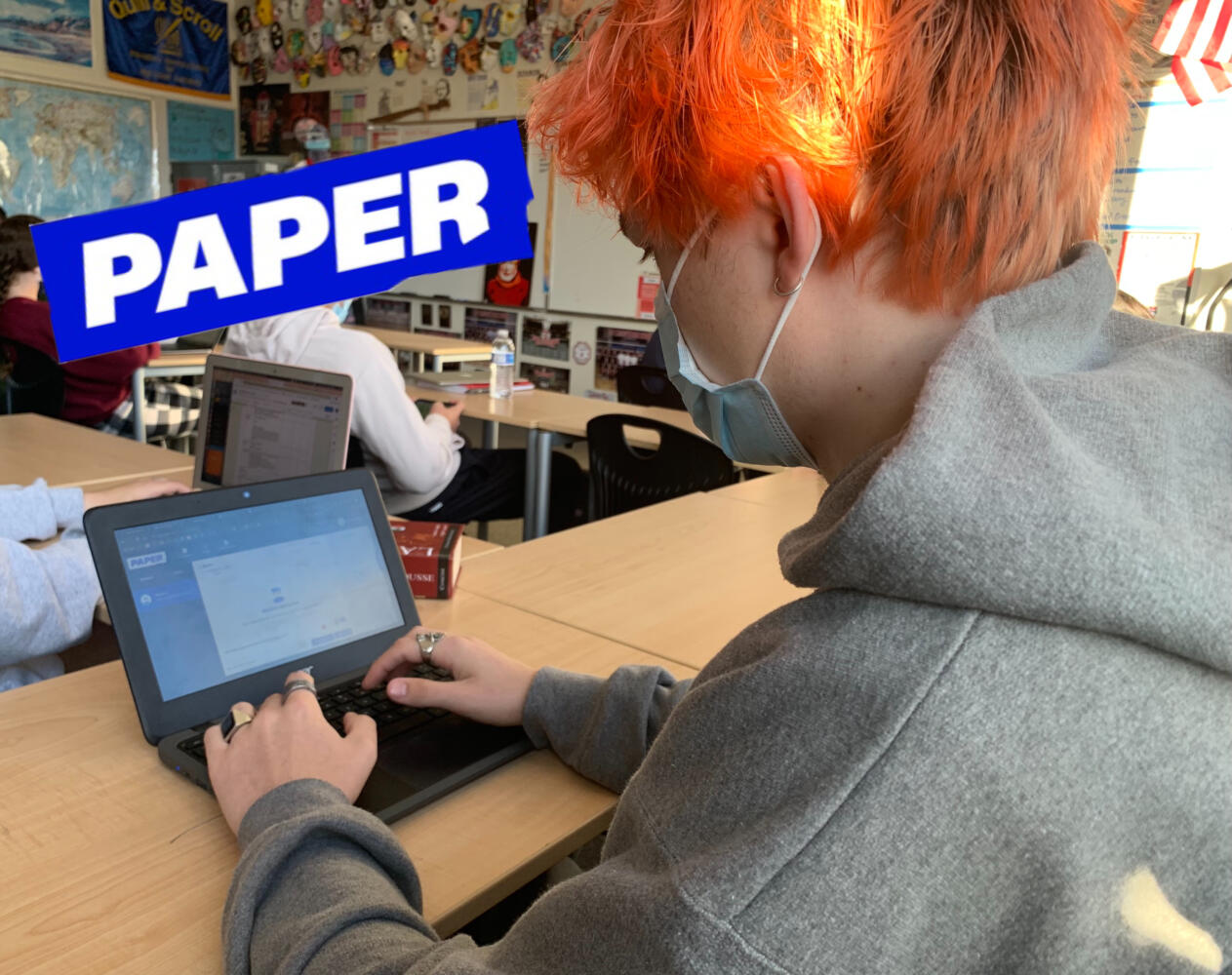 Eden Milligan | Editor-in-Chief
March 8, 2022
With so many ways to get help on schoolwork, no one needs to worry about not understanding a lesson or assignment. In addition to the free and easily accessible resources at SCHS including tutorials, Link Crew After School Tutorial, and tutoring via the Tutoring Club at lunch, students can now get help without leaving their house through Paper. On the homepage that automatically opens on all school-administered Chromebooks, there is a "P" icon to the right of Google Drive that navigates to the website.
This application may be overlooked, but for its incredible convenience, it deserves to be utilized more.
There's only one simple step to access help in any specific subject: type in "San Clemente High School." Paper automatically loads information provided by the school, so students will see their specific course titles neatly presented on the dashboard with "Ask a Tutor" buttons below each one. Paper has an option to upload a file, so a tutor can easily access any homework assignment or essay a student may need assistance with.
After clicking any of the "Ask a Tutor" buttons, a tutor is immediately called into the chat. The process is simple and efficient—not to mention great for shy students who might not feel comfortable meeting to talk with a tutor in person.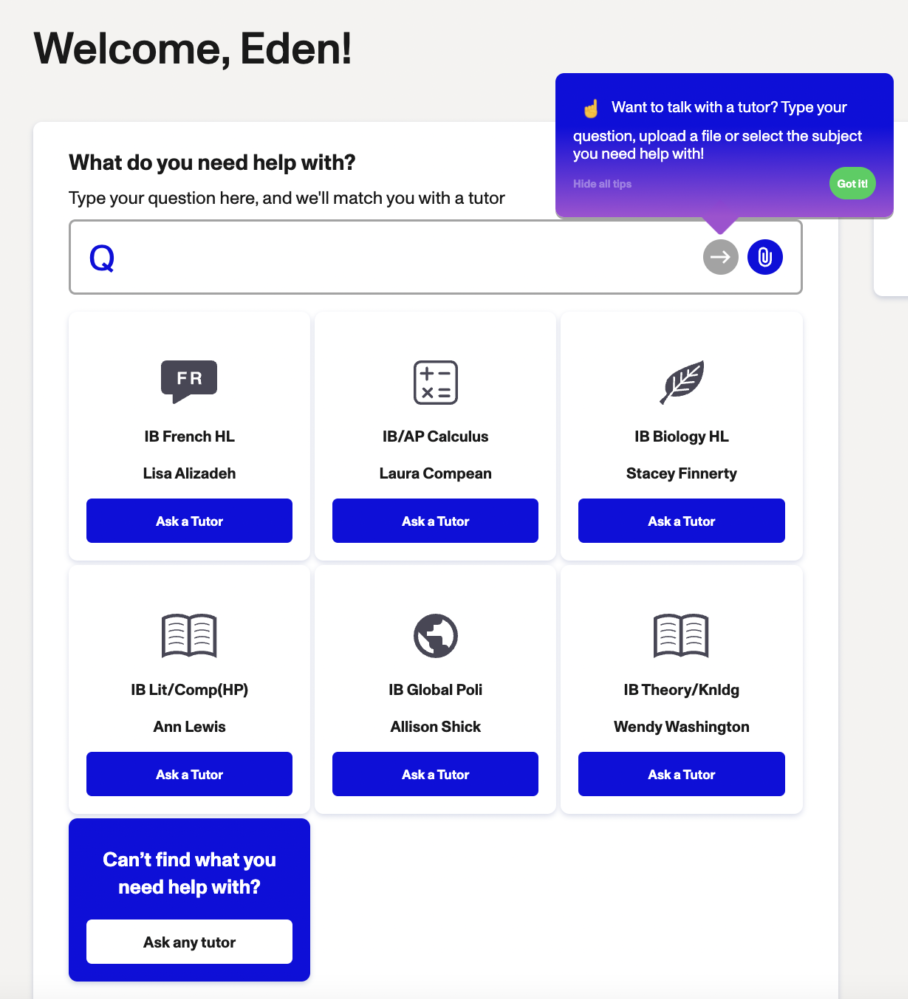 According to the Paper website, Paper tutors are a carefully selected "team of experts" hired on the basis of their patience, approachability, and academic success as college students or graduates. Paper tutors are culturally diverse, multilingual, and cover a wide variety of academic expertise, so every student is sure to be matched with a tutor who is willing and able to provide meaningful help.
Paper uses the Socratic method by prompting students with questions "to solidify fundamental concepts and promote long-term academic success." While this may be frustrating for some who feel they learn more effectively by being shown an example or given an answer immediately, ultimately, Paper tutors are committed to ensuring that the student gains the understanding they seek. The Socratic method should not be frightening—the tutors understand that students don't have all of the answers and may need more support.
Senior Zoe Borchard's one experience with Paper was generally negative. "I sent a tutor a specific math problem and they said, 'How should we start the problem?' and when I said, 'I don't know,' they asked 'Can you try to figure it out?'" she shared. "At that point I said 'I'm not sure how to solve it—that's why I'm asking you' and the lesson ended there. I haven't used the app since." 
Sophomore Edward Fuentes had a similar criticism of Paper. He shared that he wishes the tutors would "give more explanation when you ask a question."
It is understandable that a lack of immediate response and explanation to a homework question could feel like a failure of the tutor. However, the Socratic method has ultimately proven effective in helping students learn. It is important to understand that the tutors are not being vague because they do not know the answer—they are just trying to ensure that the student is doing as much as they can to work through a question themselves. 
In addition to getting help on specific homework problems, Paper can be a great resource for essay writing and editing. 
"The Paper app helped me write an essay on The Catcher in the Rye," Fuentes said. "The tutor helped me start writing my essay and told me what improvements I could make so it could be better." 
Having an essay reviewed on Paper is as simple as uploading the file—probably even easier than asking a parent to skim it over. All students, regardless of their confidence in their writing, could benefit by using this feature.
The best thing about the Paper app is that tutors are available 24/7. That means getting help at 2:30 am on a big paper that's due first period. That means asking the question that you meant to bring up in class when you remember it late at night. With easily accessible, camera- and microphone-free chat rooms, the tutoring experience is entirely catered towards the student's ease and comfort. 
Doing well on homework and nailing essays has never been so easy thanks to the Paper app. It's time for everyone to take advantage of this resource and get the academic help they need!