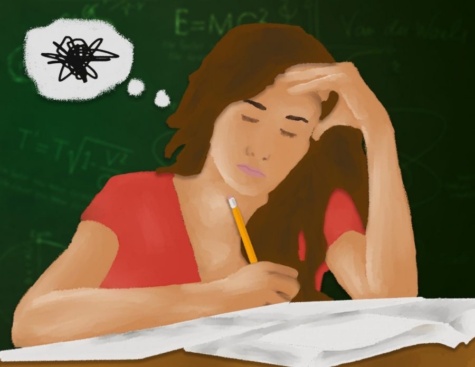 Sosie Casteel | Head Editor
April 29, 2022
With graduation approaching, it's beginning to dawn on the seniors of San Clemente High School that their lives are on the verge of a major transition. It sounds obvious that life will change after going to college, however, the gravity of this change is difficult to foresee until college officially kicks off in the fall. 
For 18 years, the majority of seniors have relied on their guardians and homes for stability. Although many will still receive both financial and emotional support from their guardians, the routine some enjoy of coming home to a snack and hearing a simple "how was your day?" is likely to be forgotten. Transitioning to college demands a new level of independence that many high school students have not experienced. College students learn time management, self-care, and accountability in their freshman year. During this valuable experience, it can be easy to neglect mental health or take on too much work and suffer from burnout. 
Many colleges recommend that their incoming students set out a manageable weekly routine that includes time for schoolwork, exercise, self-care, socializing, and downtime. Getting enough sleep is one of the most important aspects of balance as well as hydration and nutrition. Taking care of the body's basic needs is a top priority, although socializing and engaging in enjoyable activities comes as a close second.
During a student's time at college, they will have unlimited opportunities to socialize by means of campus organizations, Greek life, and dorm parties. "Honestly, I'd say social life is the key to good mental health," SCHS Alum Vivienne Meyerhofer said. "It's super easy to get overwhelmed with your to-do lists, but in college, all of your friends are going through the same thing, so it's important to have a team and not close yourself off due to stress."
Socializing can be a great way to practice self-care as long as it's balanced with downtime and work time. At many schools, a student can fill their whole schedule with social activities if they want, however, doing so tends to quickly lead to burnout as well as a decline in grades and physical health. Balance and moderation are valuable skills to help maintain mental health during such a chaotic period. 
Harvard Medical School published an article in 2015 that outlined the importance of physical exercise in a balanced routine with schoolwork and social activities. While acknowledging that many students have trouble finding the time to get outside and use their muscles, Harvard provided a list of quick and easy ways to get the body moving and promote one's physical health. Exercise helps the mind generate endorphins, which contribute to an overall positive mindset and therefore better mental health. 
Going away to college also invites numerous new cultures and ideologies that influence new students.  "Being able to have a much larger community really leads to the ability to stay active and succeed," SCHS alum Luke Jones said. Overall, experiencing different ideas in an educational environment has positive effects on student mental health. However, for freshmen, it can become overwhelming. To successfully stay on top of the flood of information, it's important for students to allow themselves downtime and mental rest. Yoga, meditation, and journaling are healthy ways to let the mind take a short break from high-energy stimulation.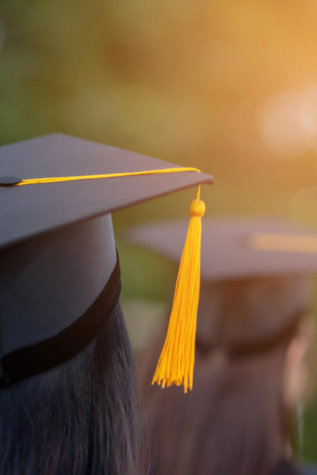 For seniors graduating in a few weeks, the cap and gown represent both great achievement and a huge life transition. Many will have to learn how to care for themselves and support their mental health to avoid freshman burnout.
"I plan to accept that it is okay to not do everything perfectly, allow myself to take breaks, and make more of an effort to reach out for help when I need it," senior Charlotte Fuertes said. Many universities offer their students counseling services as a part of the healthcare plan. Counselors can be an easy way to reach out for emotional support during stressful weeks at university and all students should take advantage of this opportunity. 
"I'm not too worried about my mental health when I get to college because I will be sure to prioritize my needs to avoid any breakdowns," senior Vance Sibley said. Sibley, who is attending UCLA in the fall, plans to reach out to friends and family in times of need and include balance in his life during the shocking college transition.