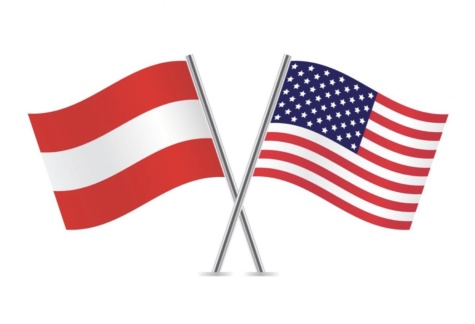 Nicolle Generaux | A&E Editor
May 27, 2022
A student visa, a plane ticket, a designated place to stay, and a desire to see the United States was all it took for the spirited Sophia M. Korger to travel from the "City of Music" to the "Spanish City by the Sea." 
Last summer, the now fifteen year-old Korger decided to temporarily depart from her home in Vienna, Austria to experience what it was like to live and study in Southern California. Through her study abroad, she hoped to see how "vastly different" the United States is from Vienna. 
For the past semester, Korger has attended San Clemente High School. Through her experience in our city, she has noticed several major differences between Austria and the United States.
Vienna, which Korger describes as a "typical European city," is famous for its baroque architectural design, a decorative style popular in the late 1600s. The city is home to the internationally-known Imperial Palace and Hofburg. Compared to Vienna's ancient history, San Clemente, which was founded in 1925, is essentially new to the map. 
Korger admits that she "loves Vienna's architecture," and one of the first things she noticed about San Clemente was that it is drastically different from Vienna in that way. Still, she finds San Clemente's quaint Spanish style buildings endearing. 
"I believe that every country or city's architecture has something uniquely interesting about it," Korger said, "especially San Clemente because of its Spanish influence." 
Another significant distinction Korger has noticed is the diversity of ethnicities in Vienna versus San Clemente. Out of 8.8 million people in Vienna, 80.8% of the population is Austrian, 2.6% is German, 1.9% is Bosnian and Herzegovinian, 1.8% is Turkish, 1.6% is Serbian, 1.3% is Romanian, and 10% belong to other ethnicities. In San Clemente, 74.7% are White (Non-Hispanic), 8.42% are White (Hispanic), 6.12% are Hispanic, 4.25% are Asian (Non-Hispanic) and 3.29% are 2 or more ethnicities (Non-Hispanic).
"I expected to see a lot more diversity in the population," Korger said, "and that is definitely something I was able to see."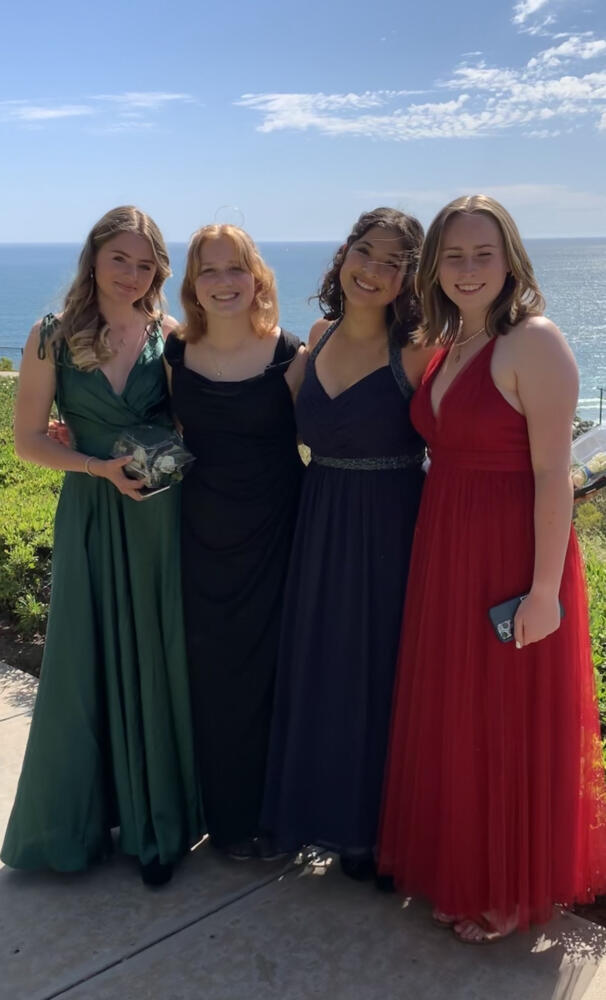 Korger also remarks on the contrast in attitudes and behaviors of people between the two countries. 
"Americans are definitely more laid-back than people from Vienna and generally, everyone here is much more welcoming," Korger commented. "Although Viennese people are often seen as more rude than the rest of Austria, when I came to the United States I realized that people in my country are also less polite than the people from here." 
The largest contrast Korger noticed by studying abroad in San Clemente is the vastly different school systems.
"In many other European countries including Austria, we do not have different 'types' of classes," Korger stated. "We stay in the same room with the same people during the entire duration of the school day, and the teachers are the ones that switch classes. (johnnydelmonicos.com) " 
To be with the same peers for the entire school day is not uncommon in the United States for younger grade levels, but once students enter middle school, they almost always transition to a schedule with around six classes. Upon entering SCHS, Korger was unfamiliar with this system.
"It is also common to have the same teacher for the same subject several years in a row," Korger addded. "For example, there is one math class with one teacher, and one history class with one teacher, with no different levels of difficulty."
One day after this semester ends, Korger will be traveling back to Vienna, to be left only with her memories of San Clemente. She reflects on her experience in the United States participating under a study abroad program: "Making this decision and committing to this trip was definitely worth it in the end," Korger said. "It was a great opportunity to learn new things and experience a new culture." 
Korger's decision to come to America and her story has already motivated other high school students she has met to enroll in a study abroad program and see the world. 
"I think it was amazing how Sophia was able to experience and learn about a completely new culture," sophomore Nicole Rod said. "She has learned so much about America in a short amount of time, and that has inspired me to study abroad in the future so I can have a similar experience." 
Hopefully, experiences like Korger's will encourage more students, both in Vienna and San Clemente, to consider traveling to a new country for a semester under a study abroad program.