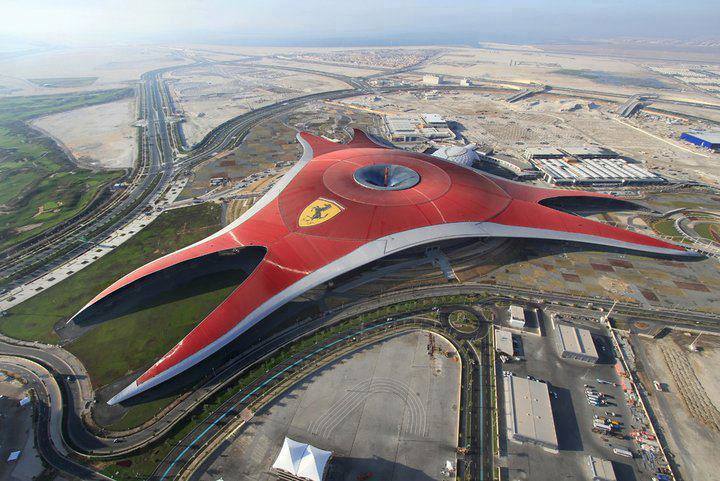 By Kian Kiasaleh  |  Writer
June 15, 2015
School is out in a matter of days and amidst all the finals, everyone is daydreaming about how to spend their summers.
In San Clemente, going to the beach is a staple. But for those thrill-seekers who don't exactly know how to ride a wave, you have other options. Amusement parks, a wonderland of intimidating rides and processed food, are an ideal way to spend your summer days with friends and family. Theme parks create an energetic atmosphere that captures the liveliness of our childhood.
Disneyland and Knott's Berry Farm immediately come to mind when thinking of amusement parks to visit. However, on the off chance you happen to be in another country, it is essential that you pay a visit to some of these breathtaking international parks.
1. Ocean Park Hong Kong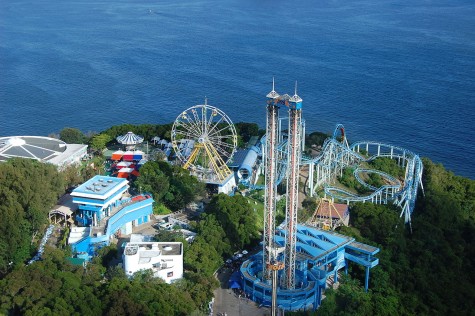 This marine mammal park located in the Pearl of the Orient is a favorite among tourists of varying ages. Separated by a large mountain into twoareas, the site provides a spectacular view of the city and sea from the cable cars.
Giant pandas and killer whales are just few of the animal exhibits at this theme park.
Alongside the majestic creates are thrilling rides. The Abyss Turbo drop moves vertically on a 185-foot tower, stops for a few seconds at the top before dropping abruptly and followed by screams. Flying Swing is another ride where tourists are swung in chairs as high as 23 feet through a twisting wave where you experience the death-defying fear of nearly falling off. Another titillating ride is the Roller Coaster. Despite the straightforward title, its twists and drops at high speeds leave you light-headed.
2. Canada's Wonderland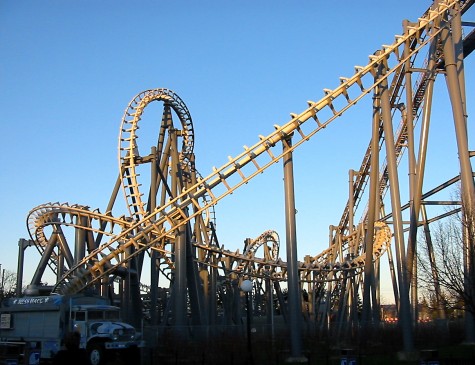 Located in Vaughn, Ontario this theme park stretches out for 330 acres.
The park consists of sixteen roller coasters and a water park called Splash Works The multitude of rollercoaster provides a variety from mild children's rides to the terrifying death traps for adrenaline junkies.
Dinosaurs Alive is an animatronic dinosaur themed area located at Wonderland.  There are over 40 life-sized animatronic dinosaurs, which are scientifically accurate and create dynamic, multi-sensory experiences about the fascinating world of dinosaur discovery.
3. Ferrari World
The biggest indoor theme park in the world, Ferrari has been a wonder of world for car enthusiasts since it was established.
The park features a ride through a Ferrari V-12 engine, the world's largest Ferrari gallery, the world's fastest roller coaster and the world's largest Ferrari shop. Some of its rapid rides include Formula Rossa which reaches speeds of 240 km/h, and
G-Force, a thrilling tower ride that provides an experience the actual G-force of a Ferrari, in fine Italian leather seats.
A new Ferrari park, called Ferrari Land is expected to open in 2016 inside the Port Aventura theme park located outside of Barcelona. This will be an 807,000 square-foot amusement park, about a third the size of the opulent Ferrari World located in Abu Dhabi
4. World Joyland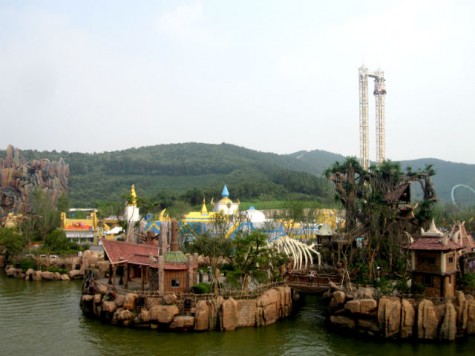 Better known as a World of Warcraft theme park, is located in opened in Changzhou, China. The park's theme is inspired by the video game series World of Warcraft and StarCraft. The concept of the park is an attempt to merge our digital entertainment lives with the real world, creating a dynamic sensory experience.
They've also built enormous gaming and technology R&D facilities on the park ground, including the National E-Sports Competition Center, International Anime-and-Game Expo Pavilion, Anime-and-Game Technology and Derivatives R&D Park, and a Digital Technology High-end Professionals Training Center.  The park has now successfully become a conceptual mecca of sorts to the gamers of the earth.
Sky Scrapper is a steel flying roller rollercoaster at this amusement park.