Lindsay Coulson | Writer
September 23, 2022
Cari Fletcher released her long-awaited debut album Girl Of My Dreams on September 16, 2022. The now 28-year-old pop singer recently "broke" lesbian TikTok with a single off the album, "Becky's So Hot." The song name-drops Cari's ex-girlfriend's new girlfriend, Becky. Since teasing the song in July, the so-called "Becky effect" was created and famous TikTok lesbians started to break up one by one.
FLETCHER (how the artist stylizes her name with all capital letters) isn't only iconic for her song "Becky's So Hot," she also makes iconic references throughout the album. "Guess We Lied…" is a reworking of "If You're Gonna Lie" found on the "you ruined [N]ew [Y]ork [C]ity for me" EP. Senior Courtney Coulson said, "I was so excited when I first listened to it and realized it was a reworking of my favorite FLETCHER song!" In the opening song, "Sting," FLETCHER explicitly mentions her 2020 EP "The S(ex) Tapes." And in "Her Body Is Bible," she sings about a "T-Swift" t-shirt, which gave fans (possibly false) hope that the artist could be featured on Taylor Swift's upcoming album "Midnights."
The majority of the album is practically the same as reading Cari's diary. She reflects on her breakup with famous queer YouTuber, Shannon Beveridge. Cari's songwriting reflects on healing and moving on, with all of its trials and tribulations. Nothing is off the table.
Even with her grand finale "For Cari," FLETCHER isn't done. Her CD contains two exclusive songs and her digital download version of the album contains another two.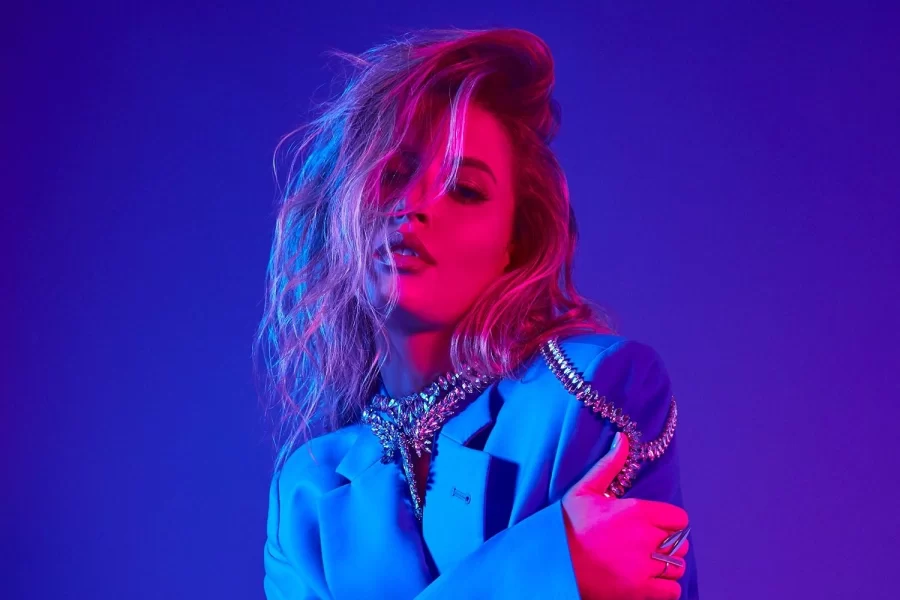 Arguably more important than her songs, Cari is an inspiration. She is a queer, female artist. Senior Genevieve Heal said, "Representation in media is extremely valuable, especially for marginalized communities such as the LGBTQ+." Cari publicly supports organizations like GLAAD, The Trevor Project, and It Gets Better. Her 2018 single "I Believe You" stands with sexual assault survivors as an addition to the MeToo movement.
Fletcher launched her career at 16-years-old during an X Factor performance, where she was praised by every judge, including Simon Cowell. After graduating high school, she went to NYU to study at the Clive Davis Institution of Recorded Music. Though she did eventually graduate in 2016, she took a break to move to Nashville to pursue music full-time. In 2018, she was signed to Capitol Records.
Though FLETCHER's pop music may not be for everyone, she has a quality that everyone can respect: honesty. She is unapologetically herself, in her music and her real life.