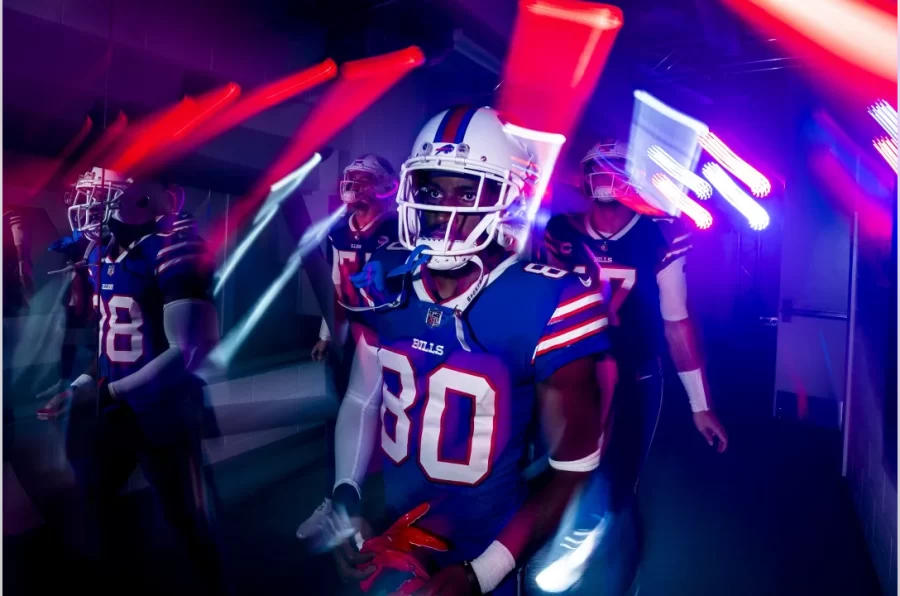 Enzo Candolo | Sports Editor
September 9, 2022 
Early on in this already exciting National Football League (NFL)  season, there's so much to report on. Injuries, slow starts, and tough schedules have held back some teams, while others have easily found success.
Week 1 of the NFL opened in a screamer. It was nothing short of what fans across the country were missing all off-season long. The Thursday night primetime brought in a massive number of football fans, more than 21 million to be exact, making it the second most viewed game of the week. Unfortunately, those 21 million people tuned in to watch my Los Angeles Rams get smoked by the Buffalo Bills. The reigning Super Bowl champions put up a respectable 10 points against an electric Bills team, who are early favorites for the top team in the NFL.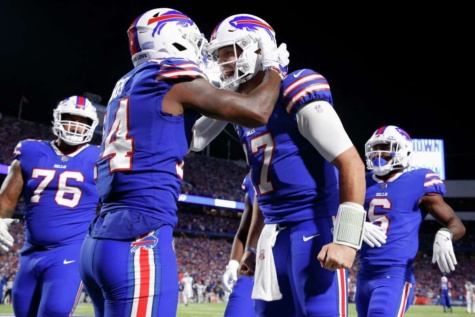 This brings me to my first prediction: The Bills will win the AFC Championship game.
The Bills' start to the season has looked solid through and through. Josh Allen hasn't skipped a beat and picked up right where he left off last year in their unfortunate loss to the Chiefs in overtime. In just two weeks, Allen has thrown for 614 yards and 7 touchdowns for a passer rating of 123.7. He's been that guy for Buffalo and I'm sure Bills Mafia agrees.
My next prediction: Stefon Diggs will win Offensive MVP.
Stefon Diggs is looking more in-form than ever. After a disappointing season last year, you could say he is in his "Revenge Arc". Diggs already has caught 4 touchdowns to go along with 270 receiving yards and it isn't even Week 3. 
Another Prediction: The Titans have been awful and…it won't get better.  
Surprisingly the Tennessee Titans have been remarkably bad due in part to the loss of their star receivers AJ Brown (now in Philly) and Julio Jones (catching balls from the goat down in Tampa). The Titans quarterback Ryan Tannehill looks to be in midseason 2019 Miami form. Running back Derrick Henry just barely broke 100 rushing yards and has been selling for my fantasy team. 
San Clemente High School junior Beckham Beauchemin believes Henry's career has been on a rapid decline since his foot injury in Week 8 last year, "Since the injury, he hasn't been able to create much, especially with Titans not getting much better. It just leaves him (Henry) more liable for injuries in an offense that revolves around him."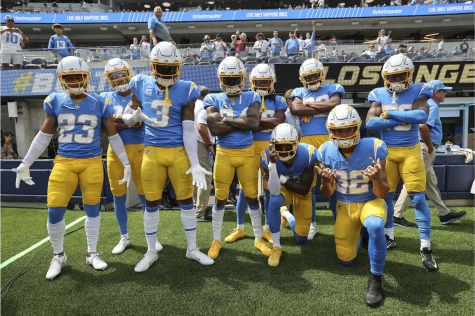 Prediction #4: The Chargers are the best team in the stacked AFC West.
Now heading over to the west (best) coast, the LA Chargers have proven to be such an exciting team to watch with such a bright future. The chargers dominated in all facets in their week one win. Justin Herbert leads the Charge (Ha get it Charge like Chargers…  nvm) as he begins his third year as starting quarterback he looks to be the leader for the Los Angeles organization that will bring success now and in the upcoming years. Jack Schad claims "Justin Herbert looked calm as ever going against the dangerous pass-rush duo of Maxx Crosby and Chandler Jones." 
The Chargers' defense stunned the Raiders' offense which was speculated to be one of the better teams in the league. The defense showed us, the nickname "Jack Boyz" could be brought back with their performance against the Silver and Black in Week 1. Forcing three interceptions, the secondary was lights out against quarterback Derek Carr all afternoon. New addition defensive end Khalil Mack partnering with veteran Joey Bosa on the d-line gave the Raiders' offensive line trouble all day with the Chargers compiling a staggering six sacks.  
However, there was some anxiety in the air after Herbert looked to be in a great amount of pain after last week's Thursday night matchup against the Chiefs. He, unfortunately, suffered a fracture in his rib cartilage and presumably won't be ready this Sunday, fortunately, the Chargers take on the Jacksonville Jaguars which shouldn't be too much of a challenge for the Bolts.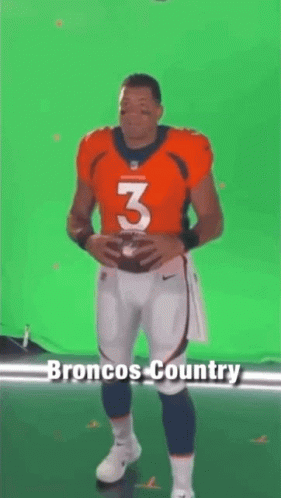 My last prediction: Wilson will not lead the Broncos to anything anytime soon.
In shorter terms, the Denver Broncos did not ride during Week 1, with a loss against the Geno Smith-led Seahawks, and struggled to get a sloppy win against the Houston Texans the following game. New franchise quarterback Russell Wilson struggled early in the game around his new offense, completing only 6 of his first 20 passes, piecing together two field goals. After overcoming the boos from the Bronco fan base he marcher up and down the field, scoring 10 unanswered points in the 4th quarter, leading the Broncos to their first win of the season. Denver is going to have to clean up their act and figure out how to limit dumb flags and find ways to score while in the red zone. If not, I'm afraid the Broncos' off-season purchase of $250 million will go to waste. 
Looking ahead to Week 3, a lot will be riding on the Miami Dolphins and Tua Tagovailoa to see if he can get the job done at home and unseat the division and conference-leading Bills. The disappointing Cincinnati Bengals will sharpen their 0-2 teeth against the young offensive weapons of the New York J-E-T-S who are at a somewhat surprising 1-1 record.