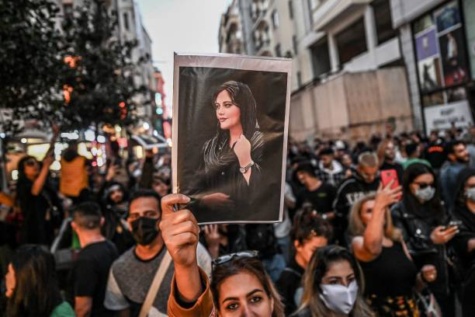 Daniella Flores | News Editor & Publicity Manager
September 30, 2022
The death of Mahsa Amini on September 16, 2022, has caused an uproar in Iran. It is because of Iran's "morality police" that the 22-year-old woman is dead. 
Amini was visiting the capital of Tehran from the Kurdish province in the country's northwest when Iran's morality police detained her for wearing her hijab incorrectly. A hijab is a head-covering worn by some Muslim women that is meant to maintain modesty and privacy from any unrelated males. In Iran, it is mandatory to wear a hijab for women, and has been since Iran's revolution in 1979. 
The morality police are a law enforcement force in Iran with access to arms, power, and detention centers. Recently, the morality police also control the "re-education" centers. Inside these centers, detainees are given classes about Islam and the importance of the hijab and are forced to sign a pledge that they will abide by each state's clothing regulations. 
When Amini was initially captured, her brother, Klarash, was told by the morality police that she would be taken to the police station for one hour of "re-education." As Klarash stood there and waited for the hour to be up, an ambulance arrived and discreetly took Amini to the hospital. 
He was told that his sister had suffered a heart attack or a stroke while at the police station for one hour of re-education. Amini was in a coma for three days before she died on Friday, September 16. 
Soon after the Tehran police station confirmed her death from a heart attack, her family began questioning the police's version of events as Amini had zero pre-existing heart conditions.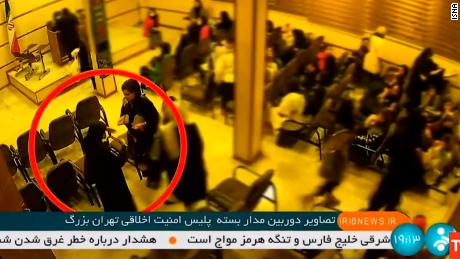 In a video released by Iranian state TV, Amini can be seen walking into the center where she would receive "guidance" on a woman's Islamic attire. An edit in the video at 19 seconds, shows Amini standing and speaking while it is light out and after the edit it is dark and she collapses to the ground. Reports state that witnesses at the station saw Amini being beaten with a baton. 
"It is obvious that the edit in that video was made to cover up something that the police did to Amini," San Clemente High School senior Emma Massamiri said. "It is very suspicious that the broadcasted clip was not shown in its entirety for the public to see." 
The uncertainty surrounding her death forced Iran's Forensic Medical Organization to publicize the autopsy results after further examination by medical experts. 
The Tehran police denied that Amini was physically harmed while in custody for re-education.  
After news of Amini's death reached the public, thousands took to the streets of Iran. Protests began in Amini's hometown, Saqqez in the Kurdistan province of Iran. Since then, the protests have spread to more than 50 cities in Iran. Authorities continue arresting and killing dozens of demonstrators, journalists, and human rights defenders participating in the protests.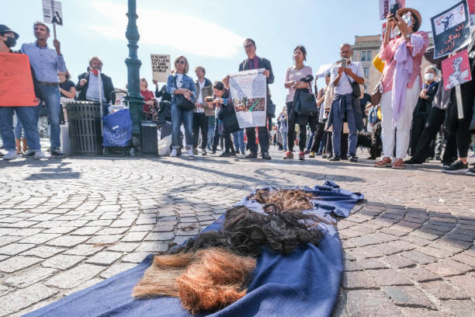 Many women are cutting off their own hair, dancing and burning their hijabs, and shouting "Women, life, freedom" during protests. "Women, life, freedom" is the unifying slogan that has united every section of Iranian society that opposes the government. Iranians are demanding to end the mandatory hijab laws in the country. 
"The fearlessness that the women of Iran have during this time is truly inspiring," SCHS senior Tessa Campbell said. "For women to cut off their own hair in solidarity with the death of Amini demonstrates just how hungry the people of Iran are for change."
In an attempt to stop the protests, authorities have imposed internet restrictions that ban access to social media and messaging platforms during certain times of the day. 
These protests might not result in an immediate change but will forever change the controversy and debate over the hijab in Iran. The boldness of Iranian women during this time has been evident as they stand at the forefront of these protests. (Zolpidem)