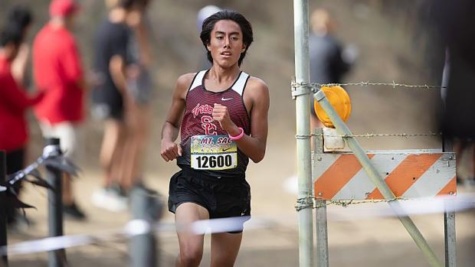 Hannah Eberle | A&E Editor
October 28, 2022
The San Clemente High School boys cross country team is dominating this season with a stellar roster of remarkable runners. The speedy Tritons have earned the title of first in the state and seventh in the nation. Their disciplined attitude has put them in a great position to dominate the rest of their league and eventually earn a CIF title.
Senior Juan Chantaca said "It was pretty cool to see all our hard work pay off" when asked about their high ranking in the state. Chanataca leads the team as one of the most decorated runners this season achieving multiple first place finishes. Being that this is his fourth year in the program, Chantaca has a lot of experience under his belt contributing to the team's success. 
So how did the team pull off such an impressive start to their season?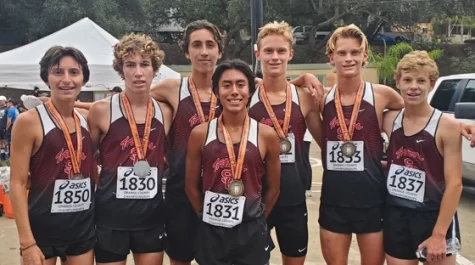 The boys came out of the gates hungry for victory competing with several teams across Orange County and dominating the majority. Junior Kai Olsen said, "We have been pushed a lot harder this year, workouts after races and a lot of conditioning". It's this hard work that has left the boys cross country team with the upper hand when facing other teams. 
Another important factor to note is the team's strong chemistry that has pushed them through races. Senior Grant Sestak said "It's been our dedication to each other that has really helped us to improve and stay focused on the goals ahead of us" This is also Sestak's fourth year in the program, and he has commented on the incredible improvement he has seen from his teammates and is excited to see what the rest of the season holds for them. 
One thing is for certain, the San Clemente boys cross country team is a force to be reckoned with. They have proved their impressive skills and surely they are not done yet. I encourage all Triton fans to keep an eye on these extraordinary athletes.