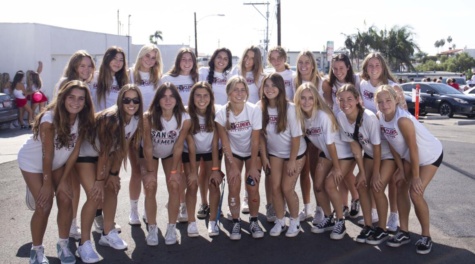 Sophie Rapeepat | Writer
November 3, 2022
On October 11, 2022, San Clemente High School's Athletic Director sent an email via Canvas to all student-athletes enrolled in an Athletic PE class. It contained directions for all athletes to complete an online course through the National Federation of State High School Associations (NFHS) regarding sportsmanship and implicit bias. However, this curriculum has only been implemented as of COVID-19 during the 2020 school year, making it a relatively new requirement for athletes. (Tramadol) What changed in the past few years to make this an increased area of focus? Are these courses relevant to students in sports?
The implicit bias curriculum, in association with the school-wide "No Place for Hate" movement, focuses specifically on addressing "race and gender biases in the U.S.," which historically have been "overt, intentional, and highly visible" according to NFHS. Its purpose is to educate and manage internalized prejudices and stereotypes people have about specific groups of individuals in order to reduce discrimination. This particularly concerns issues with a bias toward race, gender, and sexuality.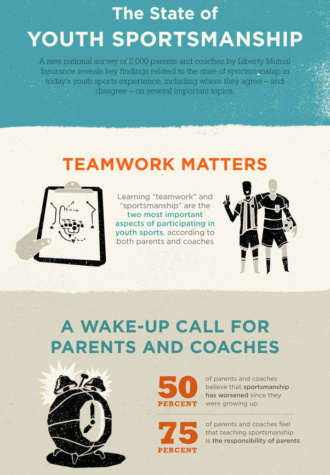 The sportsmanship course is specifically aimed to encourage a positive environment through personal responsibility and control. It defines the roles of students and fans to be respective, supportive, and positive throughout by managing emotions and setting an example. "I think it's a good thing that everyone is getting the same foundation in sportsmanship since it's something that affects us all on the court," junior varsity basketball player, Marissa Gilbert said. "It just helps make sure that everyone knows their role so that we can all have a good time."
Proper conduct in sports should always be a top priority, but it has become an issue nationwide. According to a national study conducted by the Liberty Mutual Responsible Sports program, a survey was commissioned to 2,000 parents and coaches in an attempt to "uncover attitudes and perspectives towards youth sportsmanship." It concluded that over 50% believe sportsmanship has declined in sports, with only 12% believing it has improved. Many believe that this could be a result of increased diversity, poor leadership from professional athletes, inadequate instruction from parents and coaches, and increased pressure to win.
Regardless, our high school has rightfully taken steps to prevent this epidemic of unsportsmanlike conduct from reaching student-athletes at San Clemente High School. The course implemented by NFHS teaches students that even though they can't control what happens to them, they can control how they react, an important skill that applies to everyday life. "We're not perfect, but we always make it our priority as a team to be classy and respectful to every opponent," junior lacrosse player Nicole Rod said. "The course is a great overview of how sports should be practiced by everyone everywhere."
Though the NFHS online course may seem tedious at first, it teaches lessons valuable to all students, especially with the changing times. The material ensures that everyone is given an equal opportunity to enjoy their sports, and the skills taught are applicable to everyday life.