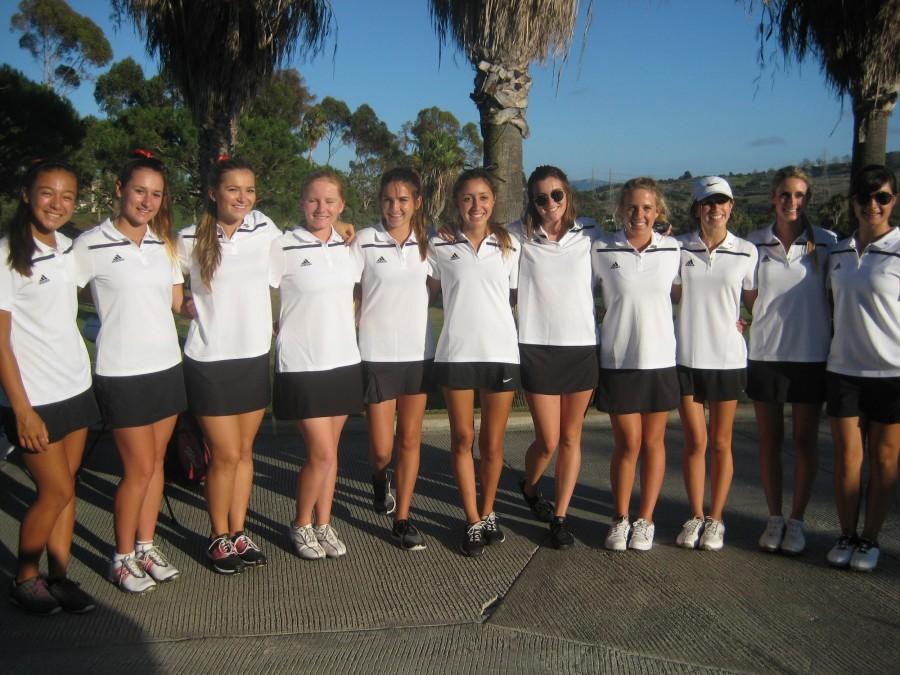 By Ethan Partridge | Writer
September 15, 2015
The San Clemente High School varsity girl's golf team is kicking off their season strong this year, coming out victorious in a match against Trabuco Hills on September 1st.
They will be in good hands, as head coach Mike Hurlbut is taking the reins yet again. "I've been playing since I was about eight years old," Coach Hurlbut said. "I've been coaching for a long time too, and what I've found is If I keep them focused and on task, they learn to get better on their own."
On Thursday, September 3rd, the golf team had another match against Trabuco Hills at the Talega golf course. The two teams circled the course in groups of four: two students from San Clemente, and two students from Trabuco Hills in each one, spaced by about ten minutes in time. Senior Olga Mihalik, who was part of the second group, talked to me after her round. "I love to meet people through this sport." she said. "It's a great way to find people you can improve with." She has been playing for ten years, and plans to continue with golf after she graduates.
Sophomore Olivia French has similar plans. She wants to join a Division 1 school (She hopes for UCLA) on a golf scholarship. "I know if I practice every day and follow my coach's advice, I can do that, and make this a good year." French has been golfing for about eight and a half years.
And a good year it will be. On the seventh hole of the course, Senior Isabella Seeburger shot a hole-in-one. "It felt great," she said, relishing the feeling. "It's a feeling you can't get from anything else."
When the match finally came to an end, the score was 195-200 San Clemente. If the team continues to play this way, there is nowhere they can go but up.