By Brooke Herbes | Writer    &    Melissa Whitsell | Writer
September 8, 2015
Overall, the "First of School Fashions" at San Clemente High School were full of new trends and dark colors. For a relaxed town, our students dressed with a casual sense of style to accommodate for the hot weather. Below we documented 13 fashion-forward students' outfits for their 1st day.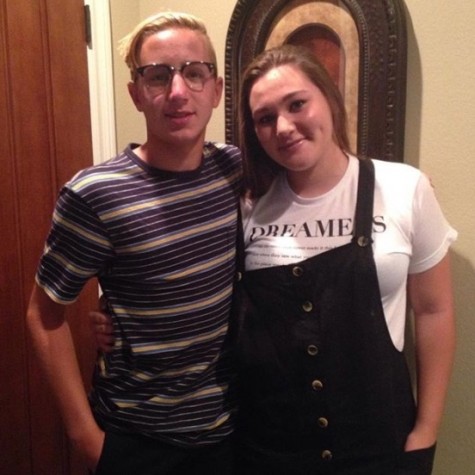 Cameron Gadbury (Left/Sophomore) is wearing the new teenage boy trend: normal casual tee with black khakis, cuffed at the bottom. Peyton Gadbury (Right/Freshman) is very stylish with dark washed overalls with a contrasting white tee.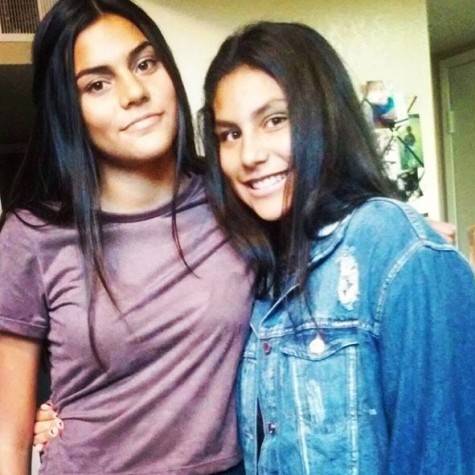 Annie Gomez (Left/Freshman) is wearing a relaxed purple tee with black washed jeans. Meanwhile, Marissa Gomez (Right/Sophomore) for her first day of sophomore year is wearing a cute jean jacket, black tee, that you can't see, and black jeans, perfect for the beginning of a life on lower.
Kayden Turner (Freshman) is very stylish for the scary first day of her high school career, wearing dark washed jeans with a grey/blue crop top and a bright colored flannel tied around her waist to contrast her top and bottoms.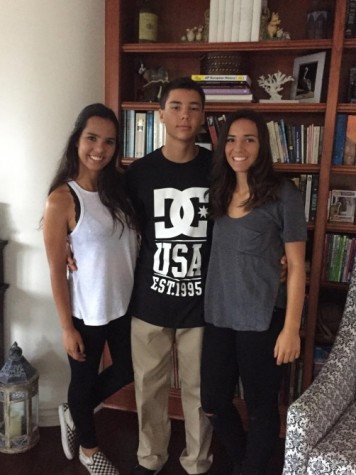 Micaela Whitsell (Left/Junior) is wearing a flowy white tank top, paired with trendy black jeans with holes at the knee and casual checkered black and white vans. Jacob Whitsell (Middle/Freshman) is looking very handsome in simple tan khakis with a black and white DC t-shirt. Melissa Whitsell (Right/Junior) is wearing a relaxed grey pocket tee, with black jeans and stylish black heels.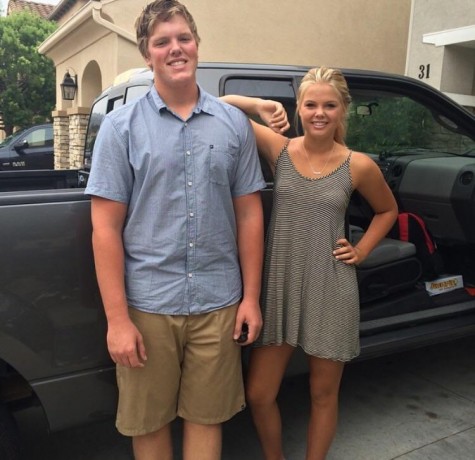 Zach Cochrun (Left/Junior) is wearing a light blue button-down shirt matched with comfortable tan shorts. Courtney Cochrun (Right/Sophomore) is wearing loose black and white stripped dress.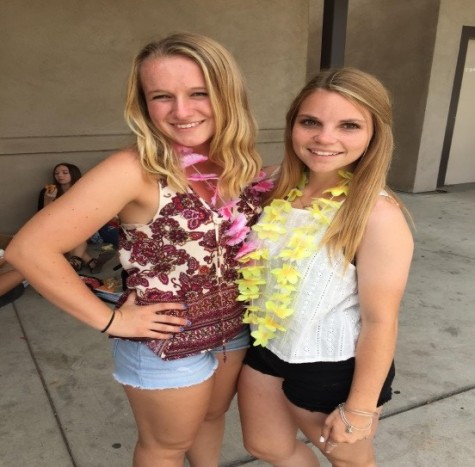 Hannah Jolly (Left/Senior) is wearing a colorful, floral tank top paired with light-washed denim shorts with a pink lei. Nichole Swan (Right/Senior) is wearing a simple white shirt with black shirts and a yellow lei to add color.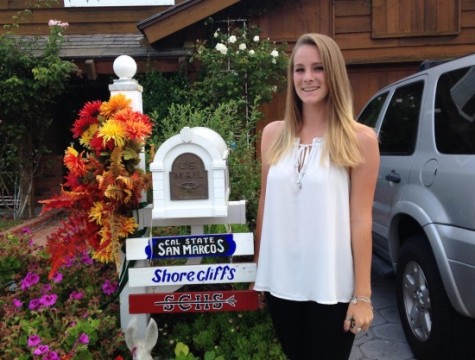 Katie Kendall (Junior) is seen here wearing a white halter neck tank top with a tie in the font with trending black jeans.