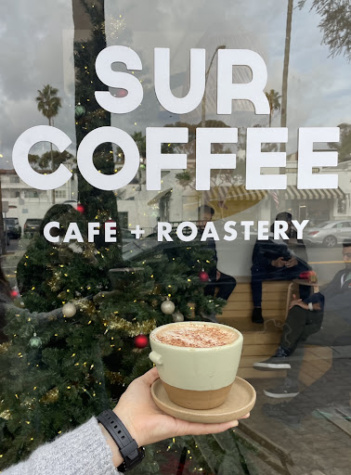 Ava Miller | Opinion Editor
December 2, 2022
San Clemente is not lacking in quaint, local, and artsy coffee shops. A hidden gem covered up by the coffee frenzies is the chai latte. Whether ordered hot or cold, this black tea spiced with cinnamon, cloves, and nutmeg, makes for a comforting beverage. The place that has their chai latte skills down to an art, by popular vote, is Sur Coffee.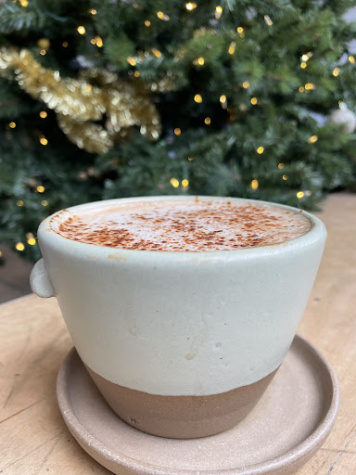 Sur Coffee is a welcoming, minimalist establishment located along El Camino Real. They keep their menu short and sweet to emphasize quality over quantity. Anything you order here is made with care and precision exactly to your liking, and their efforts to combat plastic pollution by giving discounts to those with the reusable Sur Coffee cup is an added bonus. Among the other qualities that make this coffee shop stand out from the rest is its chai latte.
"Sur Coffee has the best chai that I've ever tried! Its rich flavors remind me of fall, and they offer every milk substitute imaginable" senior Katie Walker said.
The latte comes with your choice of milk steamed over the chai. Careful sprinkles of nutmeg and cinnamon coat the foam concealing the hot tea. Their signature ceramic mugs keep your drink piping and picturesque while you sip your decadent beverage and listen to the soulful classics, taking in the local ambiance. With the coffee roaster nestled in the back corner, smells of the beans waft through the air.
The experience at Sur Coffee tops any other local coffee shop, and their remarkable chai latte is the cherry on top. After a short, pleasant interaction with the kind, well-trained baristas, your chai will be ready for enjoyment!