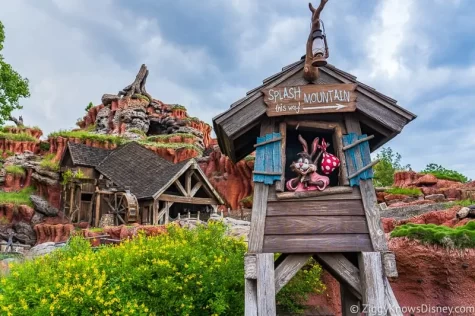 Sophie Echternach | News Editor
December 9, 2022
This year Disneyland announced they are closing their iconic and world-renowned ride, Splash Mountain. The water ride with the classic drop down the river depicts scenes of many furry critters living in the south.
In recent years, Splash Mountain has encountered lots of backlash as more awareness has been brought to the fact that the ride is based off of Disney's controversial 1946 movie, "Song of the South." This movie caused nationwide upheaval as it depicted many different racist instances throughout the film. So much negative attention was brought to it over time that Disney withdrew the film in 2001.
Since then many fans of Disneyland have questioned why the company saw it fit to keep Splash Mountain as a ride when the movie it was based off of was taken off the market. In 2020, Disney tried to save the ride by removing some characters from the ride that suggested racial scenes. However, Disneyland ultimately saw it fit to close the Splash Mountain ride completely and transform it into the Princess and the Frog.
Disney's closing of Splash Mountain is part of their plan to increase diversity within their parks. The Princess and the Frog was released as a movie in December of 2009 and with 85% rotten tomatoes, many people have been wondering why Princess Tiana has not already been given her own ride and representation in the parks. The Princess and the Frog served as one of the first modern Disney movies to bring black representation to the big screen.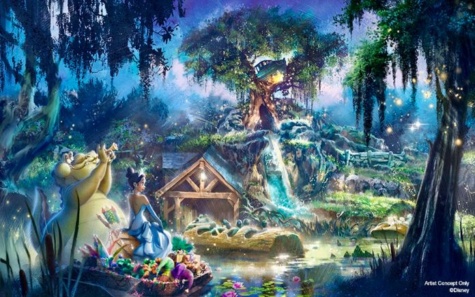 With recent events and movements such as Black Lives Matter and an increase in hate crimes, people are demanding change to not only be talked about but to be seen. Therefore, Disneyland recently announced that Splash Mountain will be closing on January 23, 2023 and The Princess and the Frog is expected to open in late 2024. 
Despite the excitement many people have for Disney's progression in diversity, many avid Disney goers are sad to see a classic ride go. SCHS senior, Raina Provencio, said "I mean sure it's a creative idea but I feel like they're stealing a piece of my childhood away from me." 
The change of rides will be something many people will have to get used to but for some, the Splash Mountain ride held more significance because of the big drop than songs or theme. Senior Emma Massamiri said, "Splash Mountain is a classic and will definitely be missed but I also love The Princess and the Frog. As long as Disney keeps the water ride with thrill and excitement then I'm all good!"
Regardless of how Disney fans are feeling about their decision to remove Splash Mountain, Disney promises to make the ride just as fun and creative while also bringing more representation for all people to the most magical place on Earth.