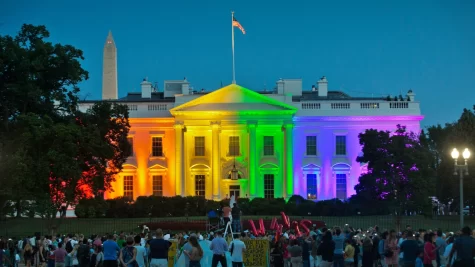 Claire Hedger | Writer
December 16, 2022
This past Tuesday, President Joe Biden signed into law a new bill protecting the rights of same-sex and interracial marriage in the United States. The bill, commonly referred to as the same-sex marriage bill, has concluded the decade-long debate regarding the rights of those in the LGBTQ+ community. 
In a statement following the signing, President Biden said "Marriage is a simple proposition. Who do you love? And will you be loyal to that person you love? It's not more complicated than that."
The bill was signed on the South Lawn of the White House, in front of thousands of invited guests. Although such an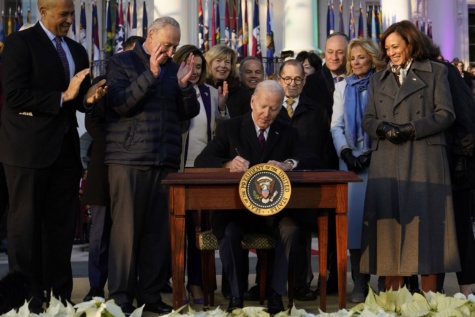 event would not have been possible years ago, due to the low percentage of Americans who supported same-sex marriage. 
In 2004, only 19% of Republicans were in support of the bill. However, that number has since increased to 43% of Republicans. While the number is not quite as high as hoped, the change is still drastic.
Such increases are not just happening in the Republican party but in the community as a whole. An alarming just 42% of all Americans were in support of the bill in 2004. That number has since risen to 68% of Americans, according to NPR.
According to the new law, the Defense of Marriage Act which established marriage as being only between a man and a woman, is now considered invalid. Additionally, states must recognize out-of-state marriage licenses, which include those for same-sex and mixed-race unions.
"I was super happy after hearing the bill got passed," junior Ashlyn Green said. "It was long overdue."
The rallying for marriage rights escalated immensely throughout the year in fear that the same-sex bill would be overturned like Roe v. Wade. "I'm happy that the government is finally listening to the people's voices," junior Sofia Aliman said. 
While there is still much more to be done, the bill is a giant leap in creating a more inclusive America.