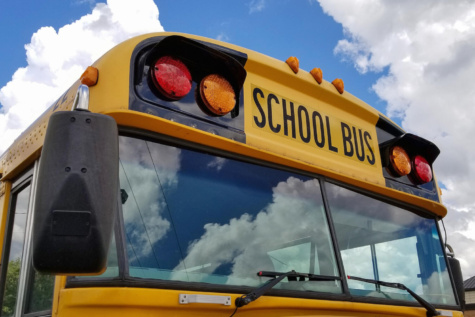 Amanda Dirpes | Writer
February 3, 2023
Recently, several field trips have been taken at San Clemente High School, but for one reason or another, some students will always have an obligation to miss, and inevitably, an assignment waits for them while their peers embark on a day off. Obviously, students unable to attend should not have a free day, but are teachers warranted to assign lengthy projects and essays to penalize them for their absence?
In one instance, in lieu of a field trip, students were required to write a four-page research paper; the students who could attend enjoyed a day at the Ocean Institute in the Dana Point harbor. It honestly seems like punishment for those who could not take part in the school trip.
And it is not as though those who did not participate were opposed to going on the trip. Many students had tests or quizzes which they could not miss that day. Or maybe they could not get a parent or guardian's permission. Perhaps they did not have the money to pay for the trip and were too embarrassed to ask for financial support. Whatever the reason, spending hours on a research paper as the alternative to a day away from school hardly seems fair.
"Last week I had to miss a field trip since I had a quiz I could not miss that day. My teacher claimed there was no other time I could take it, so they would not sign the teacher release form," junior Savannah Halverson explained.
On a recent field trip separate from the one Halverson missed, students had to complete a tedious online lab simulation on a faulty website with directions which were difficult to follow. Not quite the caliber of an essay, but still nowhere near fair when compared to students who enjoyed a day at the San Diego Zoo Wild Animal Park.
"I had a water polo game the same day as the field trip, and even though I would have loved to go to the zoo, I couldn't let my team down," junior Macey Punak resolved.
Though a simple assignment or even "busy work" should be given in order to keep the students unable to attend a field trip occupied, punishing them for their absence with a laborious essay or an unclear and difficult task seems unnecessary and somewhat cruel.