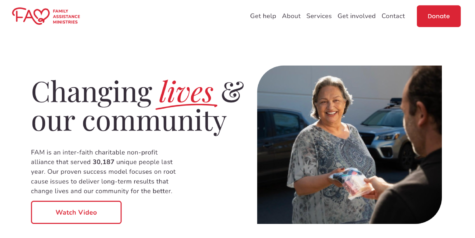 Claire Hedger || Writer
February 3, 2023
It's official! After 23 years of business, Family Assistance Ministries (FAM) has taken its advertisement to the next level and revamped its logo. 
Based in San Clemente, California, FAM is a nonprofit organization whose main goal of FAM is to support struggling families to overcome financial difficulties and other challenges that may arise in their lives. FAM offers a wide range of services including food assistance, housing support, financial aid, and much more. In fact, over the years, FAM has successfully placed 1,600 people into safe and permanent housing. 
The organization's long-term goal is not to provide short-term aid, for it does nothing to stop the endless cycle of struggling. Therefore, FAM focuses on providing long-term aid and ending the cycle of working many faces. 
The new logo depicts a gentle font and a heart replacing the "M" in FAM. This was intentionally done in order to guarantee that the logo represents the acts of love done at each location. That way, every time someone sees the logo, they will immediately think of love, which is precisely what the environment at FAM is filled with. 
"I love the new logo," senior Sofia Sipelis claims. "It does a good job at showing what the real meaning of FAM is: to spread love."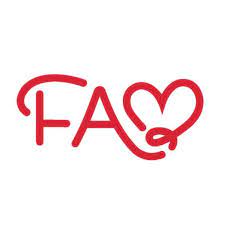 Every day, volunteers of all ages come and donate their time by helping sort and distribute food. Because of the large number of people who depend on the organization for food, volunteers are a vital part of FAM's structure. In fact, every 
year, over 2000 community members along with 50 local churches volunteer at FAM.   
"I volunteer at FAM every Wednesday after school," said sophomore Tea Sinacori. "It can get busy at times, but the environment is always uplifting and everyone there is welcoming."
It's never too late to start volunteering. The San Clemente location on 1030 Calle Negocio is always looking for more volunteers wanting to give back!