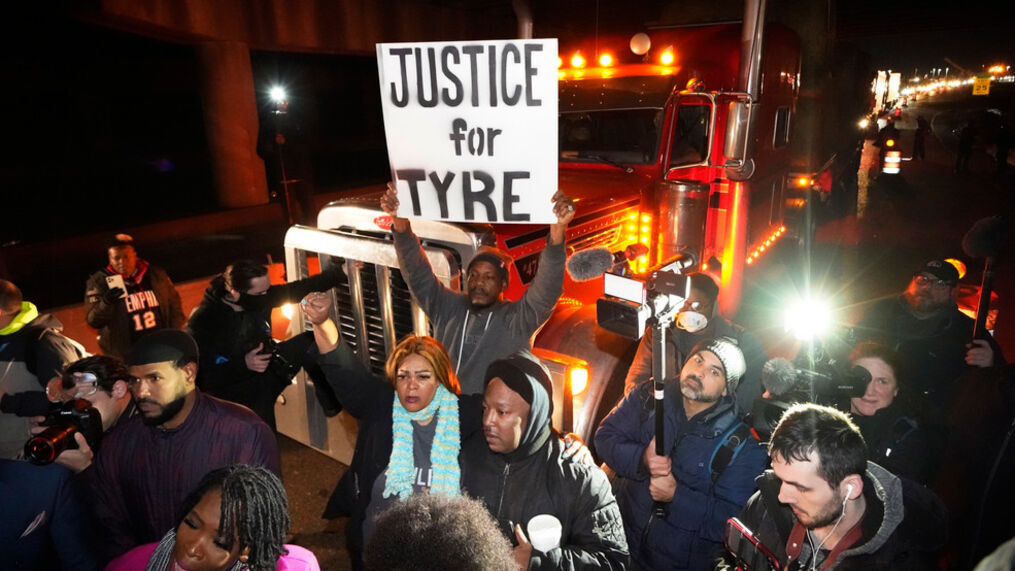 Kyla Brown | Head Editor
February 3, 2023
Five Memphis police officers severely beat Tyre Nichols mere yards away from his mother's home during a traffic stop on January 7, 2023. After being in critical condition for three days, Nichols died on January 10. He was a 29-year-old father of one. 
Memphis police chief Cerelyn "CJ" Davis fired five officers after reviewing footage of the incident and conducting an investigation. They have been arrested and charged with kidnapping, assault, murder, and misconduct. All of the officers were members of a specialized police unit called Scorpion (Street Crimes Operation to Restore Peace In Our Neighborhoods). The unit was assembled in 2021 and was composed of 30 officers who drove in unmarked cars, often dressing in civilian clothing with bulletproof police vests. The Scorpion unit was disbanded on January 28 and all of the department's specialized units have been called under review. 
The video footage depicting the beating was released on January 27 and protests erupted in its wake. Nichols was pulled from his car, punched, kicked, struck with a baton, and pepper sprayed after he attempted to run from the police, crying out for his mom during the encounter. Senior Courtney Coulson said "the video was horrific. I don't understand how any person could inflict that kind of violence on someone else." It became evident upon the release and viewing of the video that initial police reports falsely claimed Nichols fought back against officers. CJ Davis stated that investigators "have not been able to substantiate" the initial report of reckless driving, either. 
This murder has caused the American police system to come under further scrutiny after years of protests and calls for reform. Studies estimate that over 55% of deaths from police violence from 1980-2018 in the US were either misclassified or unreported. Despite 13.6% of America's population being Black, Black Americans are approximately 3.5 times more likely to experience fatal police violence than their white counterparts. Senior Chloe Mills said "the numbers speak for themselves. There is no denying that there is a serious problem with police brutality in this country." RowVaughn Wells, Nichols' mother, along with many others are calling for the passage of the George Floyd Justice in Policing Act, which would seek to end certain policing practices resulting in deadly force as well as improve police training. President Joe Biden has called on Congress to pass the bill. Americans across the nation are calling for systemic police reform after the death of Tyre Nichols, tired of the policing system that has failed to protect Black life time and time again. 
At the end of the day, another Black man has lost his life at the hands of the police, brutally beaten by a group meant to "protect and serve." Though nothing can bring Tyre Nichols back to life, his death will hopefully act as a wake-up call to the policing system and America as a whole, encouraging Americans to strive to dismantle racial oppression nationwide.