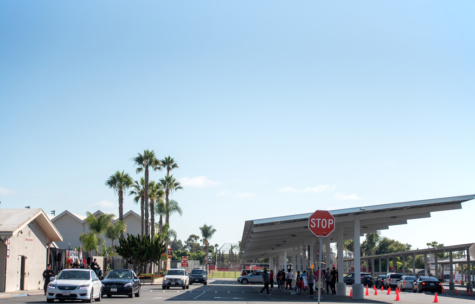 Ava Miller | Opinion Editor
February 2, 2023
San Clemente High School succeeds in many areas, but the parking lot situation is definitely not one of them. Whether it be the unavoidable traffic jams in the front lot or the lack of usable parking spaces on the side, don't expect to make any timely entrance or exit from SCHS.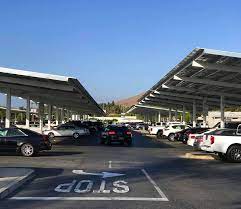 The parking lot in the front of the high school is large with an ample amount of regulation-sized parking spaces. The multiple rows allow easy entrance and make finding a spot for your car a simple task, but the exit is the downfall. With the pickup line, frequented by parents and the only lane without a stop sign, it becomes a fiasco to exit the other rows of parking spots. While parents stream out steadily to turn onto Pico, students either have to hope a car will stop to let them merge, or classically just start inching their car far enough so the Cadillac SUVs are forced to stop. It may not be the entrance that is a challenge, but once you are in, there are slim chances you will be escaping school in a timely manner.
Tessa Campbell commented "I have been stuck in this parking lot for almost all of Taylor Swifts Debut album "  calculating up to roughly 50 minutes.
Those that turn to the side lot, the parking area across from Albertsons, are faced with a logistical nightmare. Most spots in this lot are compact, already limiting parking options available to many. On top of this, parents have had a tendency to park in the minimal noncompact spots available after dropping their child off to wait out the traffic. 
"I have been late to school on multiple occasions because all the spots my GMC can fit in are being used temporarily by parents" complains Bella Starnes. "Having paid $100 for a parking pass, I should not have to circle the parking lot waiting for a spot to open up"
Starnes has a point, if your vehicle sports a coveted parking pass, there should be no worry about parking availability. With parking lots increasingly filled with new high school drivers, added obstacles like proctors and aggressive parent drivers only make the lots a greater challenge. But would it really be high school if coming and going was a seamless experience?