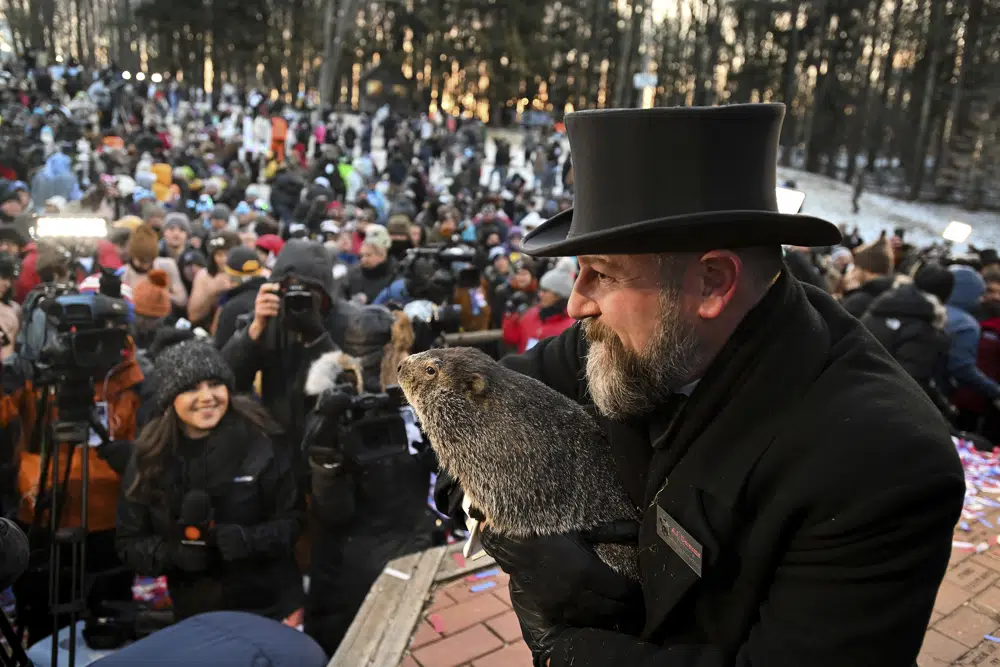 Daniella Flores | News Editor & Publicity Manager
February 3, 2023
People gathered Thursday morning at Gobbler's Knob as members from Punxsutawney Phil's "inner circle" summoned the groundhog from his tree stump at dawn. The members gathered around him in anticipation of whether he had seen his shadow and this year – he did. According to folklore, if he sees his shadow, there will be six more weeks of winter; if he doesn't, spring will come early. 
Phil's "inner circle" consists of locals responsible for caring for and feeding Phil, as well as planning his events. 
This annual event takes place in Punxsutawney, PA and is a yearly tradition. The event originated from a German legend about a furry rodent. Every year, thousands and thousands of people attend the event. 
"To be honest, I didn't even really know what groundhog day was. I think that the groundhog 'telling' someone if they saw their shadow is so weird," San Clemente High School AP Psychology teacher Ms. Peter said.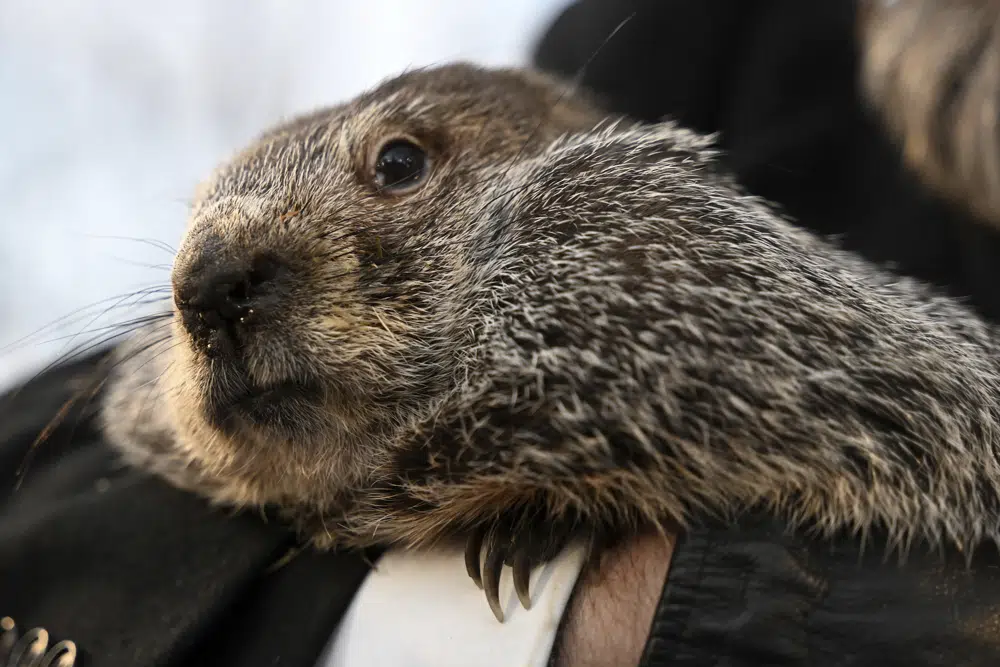 According to records, Phil has been predicting winter more than 100 times since 1887. 
According to the National Oceanic and Atmospheric Administration, "on average, Phil has gotten it right 40% of the time." The 40% refers to his weather predictions over the past 10 years. 
While Punxsutawney Phil is the most famous groundhog, he is not the only one. Chuck, from the New York Staten Island Zoo, also predicted six more weeks of winter. 
"I think it's funny that people look forward to Groundhog day each year. I didn't know it was that big of a deal or tradition, until now," SCHS senior Kate De Vore said. 
Phil and Chuck made their predictions as a deadly storm swept most of the southern U.S. The storm grounded more than 3,300 flights, forced school closures, left hundreds without power, and worsened treacherous road conditions.