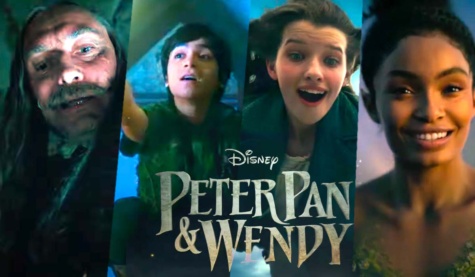 Hannah Eberle | A&E Editor
Disney recently released a teaser for their new rendition of the legendary story of Peter Pan. Titled Peter Pan and Wendy, the trailer introduces Alexander Molony as Peter, Ever Anderson as Wendy, Yara Shahidi as Tinker Bell and Jude Law as Captain Hook. While the teaser premiered a promising cast, Disney fans and the rest of the internet were quick to attack the "wokeness" of the new story. 
After viewing the trailer, fans were surprised to see the first black Tinkerbell and "Lost Boys" who seemed to have a variation of all genders. Many Disney fans were shocked with this choice of casting and claimed to be worried over the accuracy of the story. However, it's clear that the race of a character does not threaten the overall accuracy of a story, regardless of how they may have been depicted in the past. Senior Christian McCleary says it best, "I think that a push for diversity is always great in media, even if the character doesn't look the same they will still have the same character traits".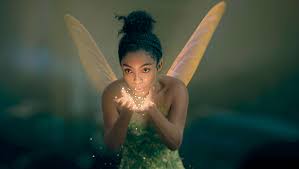 In addition to the controversy of the cast, Disney has also received some hate for the quality of their live action films. Senior Brad Wellikson says, "I hate Disney's color grading in their live action movies, I think the colors are gross and disgusting". Some fans, like Brad, argue that the live action films lose Disney's signature bright and cheery vibe. On top of this, the teaser does not seem to present anything new to the story. Disney has already presented multiple live action versions of Peter Pan so it would be nice to see a new spin on the story. 
Regardless of the controversial reviews of the trailer, the movie will need a fair review in its entirety which loyal Disney fans will be sure to provide!