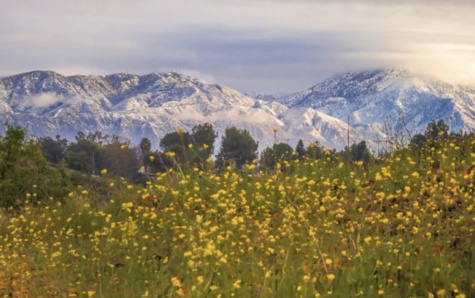 Tyler Pearce | Head Editor
March 7 2023
The winter of 2023 has brought an unusual amount of rain and snow to Southern California, and San Clemente has not been spared. However, the seemingly endless days of rain have brought about an unexpected result – a super bloom of wildflowers across the state.
The hillsides and canyons of San Clemente are now covered in vibrant colors of pink, yellow, orange, and purple. From California poppies to lupines, these flowers have taken over the usually dry and barren landscape, providing a breathtaking sight for locals and visitors alike.
But the super bloom is not just limited to San Clemente. The wet winter has caused an explosion of wildflowers across the state, from Anza-Borrego Desert State Park to the hillsides of Malibu. Experts are calling this year's bloom o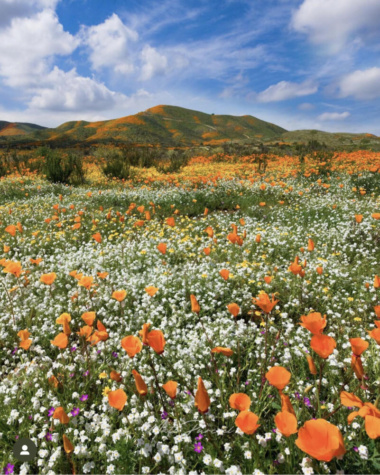 ne of the most significant in recent memory, with some even comparing it to the famous 2019 super bloom.
The reason behind this spectacular display of wildflowers is the amount of rainfall California has received this winter. The state's seven-year drought officially ended in 2019, but the following two winters were relatively dry. However, this year's winter brought above-average rainfall, especially in Southern California. As a result, the wildflowers that lie dormant during dry years have come to life, creating a natural wonder that has captured the attention of the world.
The super bloom has not only been a treat for the eyes but has also been a boon for California's economy. Tourists from all over the world are flocking to see the wildflowers, providing a boost for local businesses. The super bloom is also an excellent opportunity for photographers and nature enthusiasts, who are capturing the stunning display of colors for social media and future memories.
The super bloom is a reminder that even in the face of climate change and other environmental challenges, nature has a way of bouncing back. The wet winter may have caused some inconvenience, but it has also given us a glimpse of the beauty that lies beneath the surface of our dry and arid landscapes.