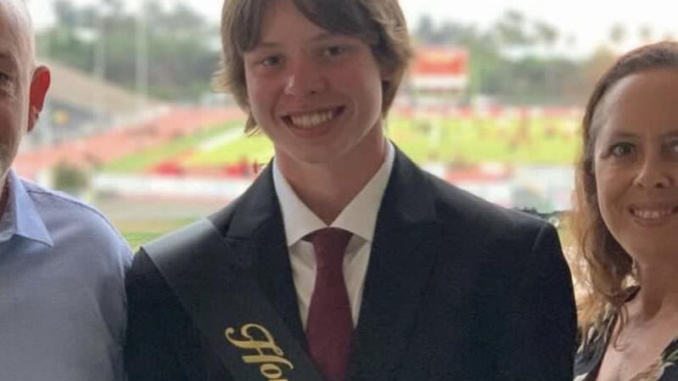 May 5th, 2023
Eden Havel | Head editor
It's rare to come across a student who can be a nominee for Triton of the Year, an IB diploma candidate, and Vector from Despicable Me all at the same time. But in Trevor Novak, this comes as no surprise. Trevor has left a positive impact on his campus, contributing to his community through humor, service, hard work, direction, and magnitude (oh yeah). It comes as no surprise that he is leaving his senior year with a paparazzi of admiring peers.
Trevor was born and raised in San Clemente and attended Palisades Elementary School and Shorecliffs Middle School. Throughout his high school career, he has served on ASB, Link Crew, the IB program, as President of NHS, the Fantasy Finance club, and as secretary of the Lettuce Club. He now plans to study at UCLA in the fall, majoring in Mathematics and Economics.
Who is somebody that inspires you and why?
My parents are people who inspire me. Seeing all the hard work they've done to give me a good life inspires me to work just as hard to make the most out of their effort. I hope that if I become a parent someday that I can be as good of a parent as they are.
What do you hope will be your impact on this world?
My hope is that I leave this world better than I found it. To have a net positive impact on the world. There is so much good that can be done but people often ignore it for their own self-interest. That's part of the reason why I want to enter finance, while some see it as a money grab that can give people generational wealth, I see it as an opportunity to fund the next generation of companies. Ones dedicated to being environmentally friendly and raising the global standard of living rather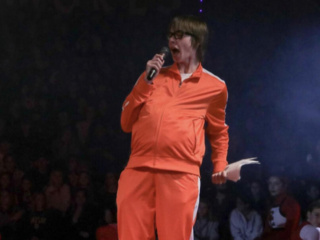 than lining their executives' pockets with money.
Is there a teacher on campus that has influenced your high school journey? What made this teacher important to you?
I think that the teacher who has influenced me the most is Mr. Popovich. I have always had an interest in history, but I don't think it was until having him for APUSH that I truly found my passion for history. I don't think that I would be majoring in some type of economics if it wasn't for that class. I discovered that economics was the perfect mixture of my two main academic interests: mathematics and history. On top of that, he's also a pretty good teacher overall. I have him again this year for global politics and you can tell he has a passion for what he does, which I think is very important for a teacher.
What is your dream life after high school? (College, career, lifestyle, etc.)
My plan after getting my bachelor's from UCLA is to pursue an MBA from a top university. My career goals mainly include going into finance and hopefully securing a job on wall street. Eventually, I'd like to leave the financial sector and instead work for the US government or groups like the International Monetary Fund or World Bank so that my skills could be utilized to help others.
How have you changed since your freshman year? 
I would say that I am a lot more outgoing than I was freshman year. I was a pretty quiet person during my freshman and sophomore years, and it wasn't until my junior year that I started to branch out. I don't think that my freshman self would believe that I would be hosting a spirit assembly or being on Top 5 for homecoming. I'm happy with the person I've become over the four years at SCHS and believe that these years have played a critical role in my change in personality.