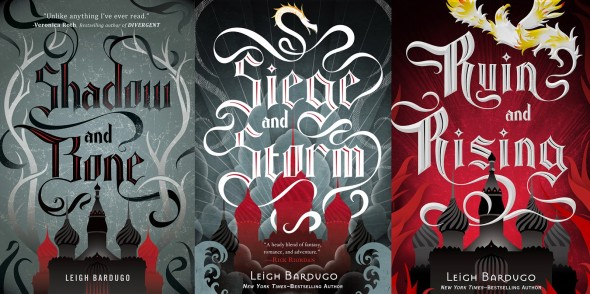 By Kelsey Morales | Writer
October 13, 2015
In Ruin and Rising, the third and final installment of the Young-adult fiction sensation The Grisha Trilogy, New York Times bestselling author Leigh Bardugo concludes the epic tale of self-discovery and heroism — entwining it with pages of plot twists and adventure. 
With a setting inspired by Russian landscapes and culture, the Grisha world encompasses J. R. R. Tolkien's concept of mythopoeia: a mythological world with a distinct geography, landscape, and government. Run by The Small Science, the Grisha are humans graced with the innate ability to summon magic. Not only are they masters of the Small Science, but stand as soldiers of the Second Army. The Grisha are divided into categories based on their abilities: Corporalki, the Order of the Living and the Dead, consisting of Heartrenders and Healers, Etherealki, the Order of the Summoners, composed of Squallers, Inferni, and Tidemakers, and the Materialki, the Order of Fabrikators, including the Durasts and Alkemi.
In this final novel, the Ravkan people struggle to hold on to the last rays of hope offered by the Sun Summoner, Alina Starkov. Weakened from her last encounter with the Darkling, she and those who survived are forced to flee into the cavernous cathedral beneath Ravka, where their handful of soldiers and Grisha train for what seems to be a hopeless battle. The only summoner able to conjure and manipulate light, Alina is viewed by a distraught nation and by the few remaining Grisha as a saint for her potential to overcome the Darkling, the creator of the sea of darkness known as the Shadow Fold cutting through the land.
Throughout the novel Alina and her best friend Malyen Oretsev, a talented tracker, and her companions try to hunt down the last of Morozova's amplifiers—their only hope in defeating the Darkling and saving Ravka. Weighed down by the burden of her hopeful people and her unique gift, Alina struggles to balance her responsibilities and her own greed, battling inner conflict as well as the all to real war waging around her.
With unexpected turns lurking behind each page and ceaseless suspense, Ruin and Rising takes the reader on a roller coaster of emotions and a whirlwind of adventure.