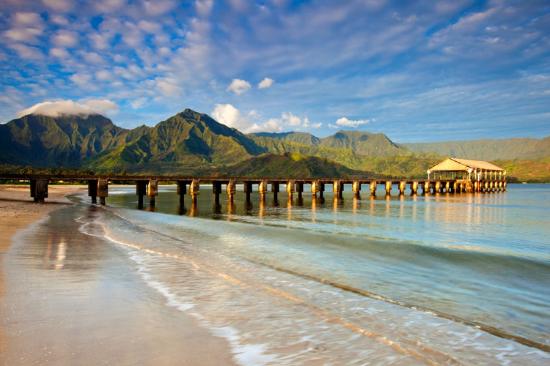 By Sara Barnes | Student Life Editor
October 14, 2015
I wake up to the not so soothing sound of a rooster crowing from beneath my window; turning to the clock on my bed stand I realize it's only six in the morning. A warm, humid whisp of tropical wind deceives me of the time. Grabbing a cup of Hawaiian coffee, I head out the back door of my small rent-a-house to the beach. Time floats by and I sit, toes digging in the sand, straining my eyes to watch the local surfers ride the glassy waves a few hundred feet off shore. 
Later, my coffee cup empty and my sense of adventure filled to the brim, I bike ride into Hanalei Bay town, where the shopping ranges from souvenir shops to ukulele stands. Next, deciding that it's too hot, I stop at Jo Jo's shave ice shack for the best cool-down treat on the island.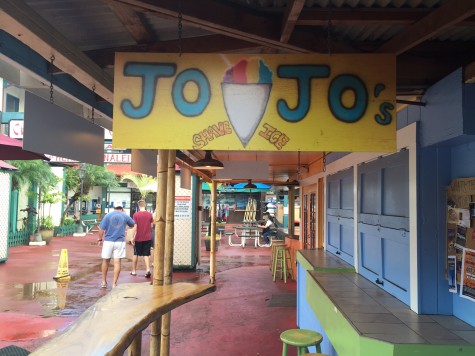 Around 1 P.M. I get the call from my concerned mom, "Hey Sara, it's time to head out for Silver Falls Ranch with the family." The ranch offers an enchanting three hour long horseback ride through beautiful trails, winding along red clay canyons, as I pick wild fruit lining the path surrounded by palm trees.
Nearing the end of the trail we stop for a quick picnic of fruit and teriyaki chicken. After lunch, I climb through lush green plants and Kauai's unique red dirt, entering a clearing which offers a freshwater pool through a naturally made rock water slide down a trickling waterfall.
After the damp ride back to the stable I say goodbye to Alika, my amazing trail horse, and head back to the house to prepare for the night's activities. As the sun starts to set, my family of twelve walk into town, meeting the other 20 or so people on the trip with us at Tahiti Nui, a local bar that hosts a great luau.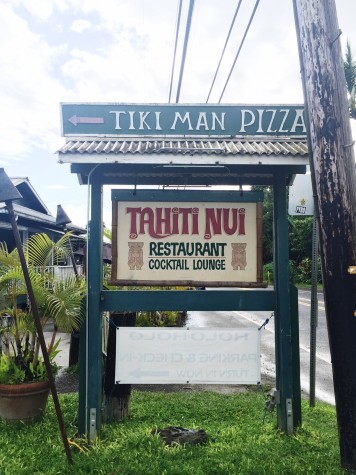 I huddle around the fire pit with my family, as two local boys and their father, dressed in native garb, hoist a pig that has been roasting all day from a pit in the sand. Pulling out a long knife from his green grass skirt, the father cuts off a piece of pork, handing it to the first crowd member he sees.
As a coconut mochi dessert is served, a team of three performers, two hula girls and a fire dancer, take the stage to entertain the crowd and put on one of the most magnificent shows I have ever seen. The night winds down slowly, and by about 10 P.M., the locals decide it's time for us to go home. My family and I head back to our vacation rental to rest up for the next day's adventures.