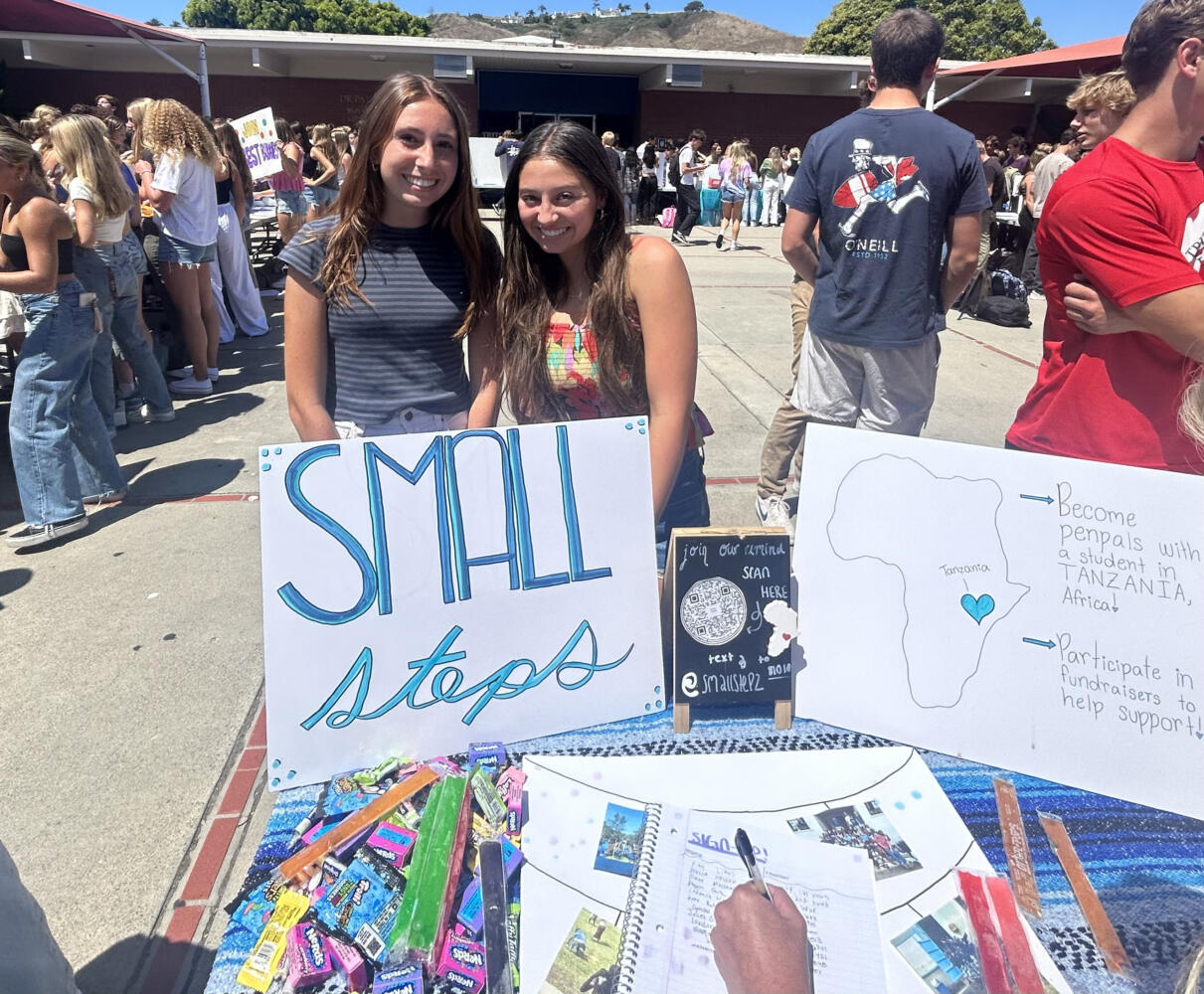 Kat Piantka | Writer & Arantza Villarroel | Writer
August 31, 2023
A new chapter began for San Clemente High School as students crowded the main quad on a hot Wednesday afternoon. With the semesterly Club Rush in session, students browsed around, hopeful to find a group to integrate into. Among the sea of peers swarming the colorful tables, decorated by club leaders with large signs, these eager students sign up for clubs that suit their passions. 
Club Rush is a much anticipated day from both ends: club creators and intrigued partakers. Many students await the welcome of like-minded peers, expressing themselves with shared interests. Others organize and prepare for this day as they try to market a variety of clubs to appeal to the student population. The one hundred and seven tables at Club Rush represent the multitude of unique interests that embody the foundation of our Triton culture.
Junior Kylie Marcisz is the founder of the Small Steps Club. An organizational-based club that supports the education and well-being of less fortunate girls in a home in Tanzania, Kylie is preparing to renew her third year of the club. Regarding her inspiration to begin a club like this, Kylie stated, "In my freshman year, I visited the village in Tanazia which Small Steps with Compassion runs." This trip's lasting impression on Kylie, left her impacted to raise awareness for the situations of young women around the world "who have experienced things that no person, let alone a child, should ever experience."
Small Steps provides opportunities and benefits these girls' livelihoods by partnering up with the organization Small Steps with Compassion, which makes her dream possible. Kylie plans to hold a fundraising event and allow participants of the club to write letters to these girls. They hope to "add new aspects to the club this year" and continue the work they have done the previous three years. Kylie is excited to welcome new members to the club and express her appreciation for the girls of Small Steps.
Uniting all grades together, the Strengths in Numbers Club, led by senior Ethan Furlong, browsed through the student body for future participants who "need someone to help them navigate how to be a healthy teenager," with the ultimate target of transforming them into "becoming well-adjusted college students and adults." The club promotes tips for stress relief, proper mental health care, motivation against drug and alcohol temptation, and the deconstruction of the toxic belief of perfection. 
Separated into monthly themes, upcoming segments for Strength in Numbers are currently being scheduled. Many new factors include a website where students can "watch videos and learn about drugs and alcohol, the risks and solutions," beach clean-ups, the yearly stress meter, and more interactive activities. Ethan, in his interview, recognized that the free pizza and community service are those "catching words" that bring students into club meetings. Leadership experience and teamwork motivate the over-achievers to integrate deeper, but the great uplifting community is what makes everyone stay. After two years of working with the organization and managing the club, Ethan has "seen people come and go, make new friends, and form their own little place." He is content with the impact that has been made.   
Another upcoming club expected to attract attention is the Taylor Swift Club. Senior Sophia Miller expresses her high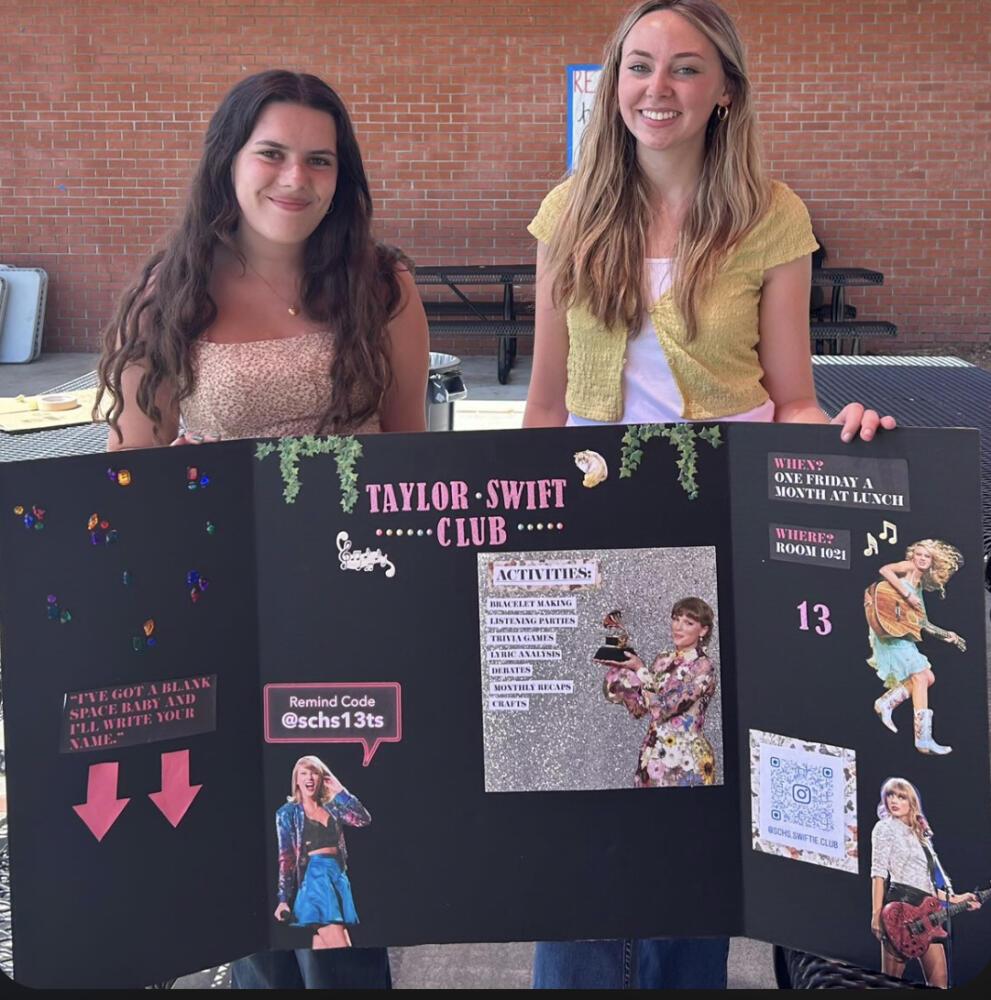 ambitions for the club as she has been planning to make it since her sophomore year, but she "just never got around to it." With the new upcoming crowd of Swifties entering SCHS due to the recent Taylor's Version albums and the world-renowned Eras Tour, Sophia figured that "it was a great time to start the club and get all the Swifties together." She strongly encourages others to join and meet new friends with this shared common interest, because "the community of Swifties is so welcoming and there is a place for everyone." The club plans to make and trade friendship bracelets, mimicking the common trend of the Eras Tour, as well as participate in "Taylor Swift games such as Jeopardy and lyric analysis."
A club is open for every person on campus, ranging from community service, resume builders, technology, debate, music, sports, or friendship seekers in Best Buddies. Club Rush appeals to every audience and welcomes plenty of opportunities to the student body as they can embrace their interests and allow new ones to develop alongside friends. 
If you were unable to attend Club Rush, many clubs are still open to sign up and will gladly take interested people. Make sure to follow up on when and where club meetings will be held. May a new year of clubbing begin!