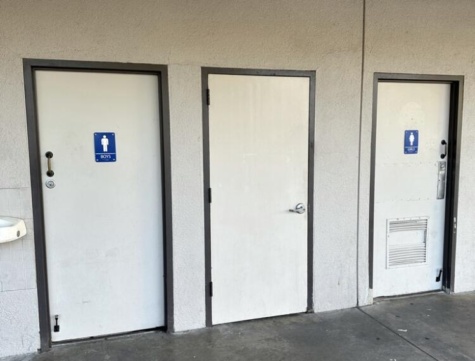 Tyler Pearce | Head Editor
Sep 8th, 2023
Six months have passed since students first voiced their discontent over the bathroom closures at our school. Despite the initial outcry, some of the boys and girls bathrooms, notably, remain closed.
The fallout from these extended closures is extensive. Picture this: students wandering the hallways in search of an open restroom, only to be met with locked doors or long lines. This not only eats into their precious break time but can also lead to them missing crucial lessons or tardiness, increasing their academic stress.
An anonymous San Clemente High School student claimed recently, "my in-class bathroom breaks take anywhere from 10-16 minutes." When he was asked about going to the bathroom during break time, he stated, "I've tried! but there are way too many people in the bathroom – it's awkward."
Many around campus hope to see changes in the future. Senior Bella Schmidt believes that " Yes, a lot of people misuse the bathroom because of that wait time is extended substantially. However, the solution put in place as of now (closing down certain bathrooms that cannot be monitored) isn't the solution. Shutting down bathrooms forcing 25+ girls to do their business in the span of 10 minutes isn't enough. We have 3 accessible bathrooms on campus during the majority of the school day. One of which is located in a building that gets locked during lunch."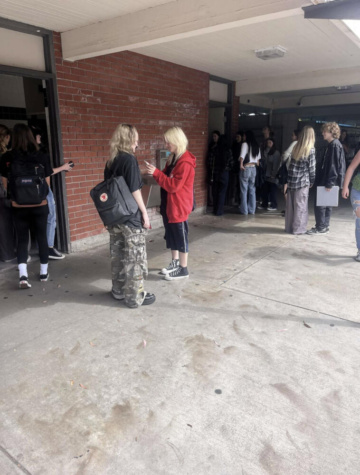 Unfortunately the administration, for its part, seems to be sticking to their stance. Their main argument – curtailing instances of misbehavior in these restrooms – while understandable, continues to be a contentious point. The prevailing sentiment among students is one of collective punishment, which is challenging to justify, especially when considering the values our educational institution purports to uphold. The overarching themes of fairness, equity, and justice seem to be getting lost in the administrative decisions.
While our previous articles may have injected a dose of humor into the situation, the reality is far from a laughing matter. The health ramifications of limited restroom access can't be overstated. High school is demanding, and students need to remain hydrated to ensure optimal cognitive functioning. However, with restricted restroom access, many are opting to drink less, an unhealthy compromise that could lead to dehydration and decreased cognitive abilities.
Moreover, the mental toll of these restrictions is considerable. The constant anxiety of searching for a bathroom, the stress of potentially being reprimanded for being late, and the sheer discomfort of holding in for extended periods can seriously detract from a student's overall well-being and academic performance.
It's somewhat surreal that we find ourselves addressing what should be a fundamental right for students: access to clean and functional restrooms. But it underscores the gravity of the situation we find ourselves in.
This brings us to the million-dollar question: Is the administration genuinely attuned to student needs? Are our voices reaching the corridors of power?
Looking forward, we hope for a constructive dialogue. It's crucial for the school authorities to collaborate with student representatives in charting a way forward. A balanced, empathetic solution is the need of the hour – one that upholds the dignity and welfare of all students, ensuring that the essentials aren't deemed privileges.