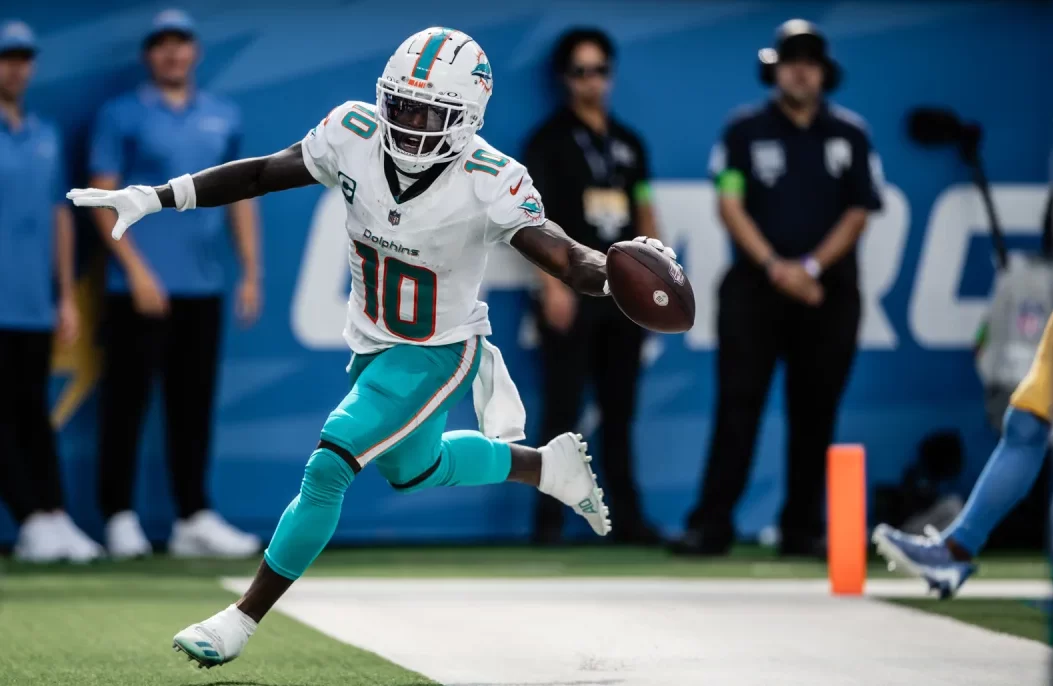 Enzo Candolo | Editor-in-Chief
September 12, 2023
America's game is back and that means I'm back with some outlandish overreactions and predictions for the 2023/24 season. Week 1 was filled with surprises, whether unknown players were balling out or teams losing by shocking margins to even suspected Super Bowl contenders losing to sexual predators.
The Miami Dolphins have the best offense in the NFL. Tua Tagovailoa and Tyreek Hill were an electric duo in last week's fixture against the Chargers. Hill pulled in 11 receptions for 215 yards and two touchdowns. As WR two, Jaylen Waddle had an impressive game in the shadows; Waddle worked with five targets for four receptions, amounting to 78 yards.
Even Chargers fans couldn't deny how good Miami's offense was playing. "Honestly, the Chargers just have to disappoint me," senior Jack Schad said. "Our defense didn't wanna show up, and they walked all over us. But on the other hand, our offense looked pretty good, so it's just a learning lesson to apply to the rest of the season."
Although the Dallas Cowboys beat Saquan Barkley and a bag of chips, they had the most dominant defensive performance in the league this past week. Yes, we know they played the Giants, but a defense scoring the same amount as the offense while holding the opposing team to 40 unanswered points is pretty promising. Everyone in Dallas's front four caught a piece of the action and made sure not to give Danny Dimes (Daniel Jones) any time to throw, with a combined seven sacks in the game. To add, the Cowboys secondary only allowed 63 yards in the air, and new addition Stephon Gilmore chipped in with a pick-six.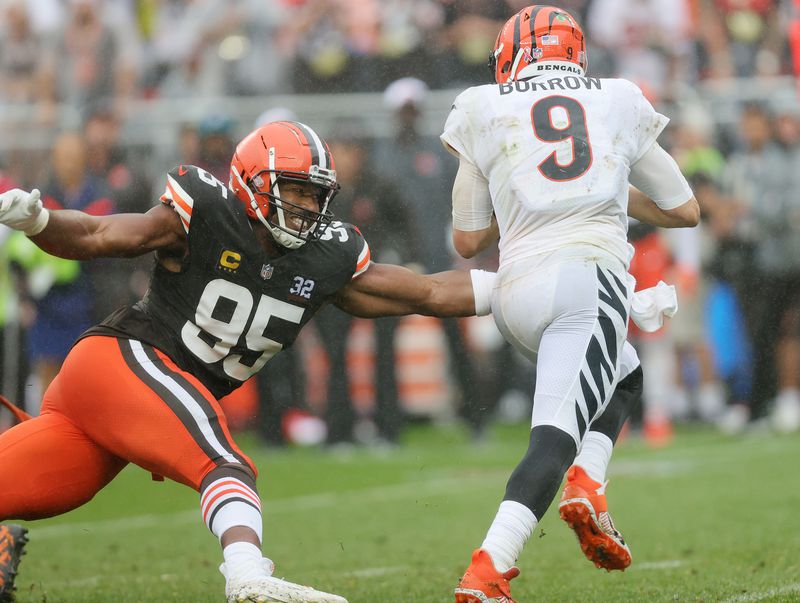 Although I know I will eat my words later in the season…the Bengals are the biggest bust in the league. And completely rolled my fantasy team in week 1; Joe Mixon rushed for 56 yards on 13 carries, and Jamar Chase only caught five passes for a grand total of 39 yards! But Joe Burrow had a terrible week, passing for only 82 yards and completing 45% of his passes.
Maybe it was the weather or the constant pressure the Browns were putting on him, but we know that Burrow and the Bengals shouldn't lose to a guy who hasn't played an entire season in over two years.
In their match-up against the Steelers, the 49ers look like the most well-rounded team in the National Football League, and it's not even close. The offense, defense, and even special teams were all almost perfect. Brock Purdy, Christian McCaffery, and Brandon Aiyuk were phenomenal, along with the rest of the offense. Purdy threw for 220 yards and two tds to Aiyuk while McCaffery got it done on the ground with a touchdown and 152 yards.
The Steelers' offense couldn't stay on the field long enough the way the Niners were playing. Two interceptions and five sacks allowed the offense to come on and work for San Fran. Even though their performance was strong, they still have some kinks to polish over. For example, their secondary allowed Kenny Pickett to throw for 232 and a touchdown, which shouldn't necessarily be happening against a team with few decent weapons to throw to.
"You have to give Pickett some credit. He was slingin' it around to everyone, and all of them were getting some action," senior Aiden Rubin said. "The 49ers were strong in the red zone, but if they can't clean up their act, they'll get punished by a team with a much better offense."
Some honorable mention observations: the Jags looked surprisingly good; Trevor Lawrance and Calvin Ridley got a little chemistry and were cooking. Baker Mayfield and Derek Carr look good, and both may have some of their past mojo back in big first-week wins. Will Josh Allen lead the league in interceptions but still be a top 5 QB?