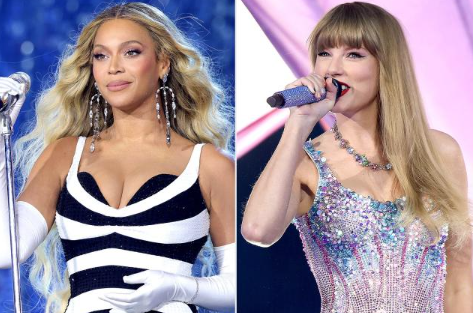 Brianna Hernandez | Opinion Editor
September 14, 2023
Currently, the variety of concert tours taking place in the year 2023 is one of the hottest topics worldwide. Music fanatics cannot stop talking about their favorite artists who are currently touring, whether it's Drake's It's All a Blur tour, Sza's The SOS tour, or Paramore's This is Why tour. Though many great things have been said about these notable tours, it appears that everyone's focus remains on the two most popular tours of the year: Beyoncé's Renaissance tour and Taylor Swift's Eras tour. Both tours have everyone on the edge of their seats, as Swift and Beyoncé continue to deliver the best shows possible to their adoring fans. As both seem to be incredible shows, the debate stands: which is better?
The tours began at the beginning of the year, successfully running smoothly since the start, with Taylor Swift's Eras beginning sooner than Beyoncé's Renaissance. Swift is regarded as one of the most critically acclaimed pop artists of her time, known for delivering fascinating performances and supporting multiple charities. So far, the Eras tour—which began March 17th, 2023— is her most successful tour yet. Long before Swift's tour began, preparation for the Eras show was a social media trend; creating extravagant outfits for their shows consisting of colorful and vibrant fabric, making friendship bracelets to be traded with other fans, and adding their favorite song lyrics were common trends among these ecstatic fans. Swift's shows have since been filled with joyful and creative fans who went the extra mile to bring more fun to the whole tour itself. 
The Eras theme depicts Swift's versatility, representing each album released from the beginning to the present. In addition to the surprise songs added to each show, Swift's show has mastered breathtaking visual and outfit changes, making tour vivid and fascinating. Who knows what techniques Swift used to create such a mesmerizing show, but it sure did convince multiple fans to buy last-minute tickets, no matter the price.
Swiftie and senior Laura Gomez, who did everything she could to get her hands on tickets for a show at the Sofi Stadium in Los Angeles, California, stated, "My experience at the concert was amazing. It was worth every penny. I knew we were close to the stage but it wasn't until we got our seats that I realized we were right at the front."
Laura was lucky enough to get floor seats at last minute to the tour. "The concert was extremely entertaining," she said. "The energy of the crowd was high." It is clear that Swift did an incredible job of satisfying her fans with a spectacular show—a show that will be cherished by multiple individuals for the rest of their lives.
Aside from the viral praise that Eras has recieved, Beyoncé's Renaissance is creating an incredible frenzy of attention as well. The Renaissance tour began on May 10th, 2023.  Similarly to Swift's show, every performance for Renaissance has sold out within minutes. Beyoncé has been one of the most famous pop and R&B artists of our generation, first discovered in Destiny's Child, a group that had multiple hits in the early 2000s. Ever since then, Beyoncé has had multiple impressive hits and holds the title as the artist with the most trophies in the history of the Grammys. Beyoncé is also an avid supporter of charities and foundations dedicated to the betterment of the world. After almost four years of absence, she dropped her highly anticipated album, "Renaissance."
Senior and Beyoncé fan Scaret Figueroa expressed the excitement she felt when the new album was released: "Bey's new album is definitely one of the best albums of 2022," she stated. "Every song in the album is electrifying." Shortly after the release, Beyoncé announced her world tour which is currently still taking place. Beyoncé fans are going all out on their stunning outfits and creating trending hashtags to celebrate the performance.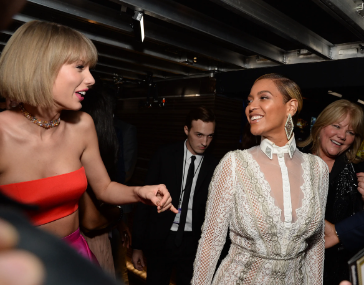 While Swifties are turning heads with brightly colorful outfits, Beyoncé fans wear stunning outfits of silver, gold, black, and blue to represent the recent album's theme. Beyoncé's tour also consists of extravagant visuals, talented dancers, as well as multiple outfit changes. Not only does she focus on her recent album, but Beyoncé performs hits from the past years – and she even includes her daughter in the show as a dancer. Beyoncé is credited as a performer for her outstanding choreography and vocals, all of which she's capable of doing live and simultaneously. So far, the Renaissance tour is breaking the record for the biggest tour in music history, grossing a shocking $2.4 billion from ticket sales, while Eras is set to make $1.2 billion. 
While it is clear that Renaissance has gained more expenses than Eras, both artists have created incredible, entertaining, and captivating environments for their fans. Both Swift and Beyoncé are some of the most influential stars of our generation, and their tours will continue to be two of the hottest topics in 2023 pop culture. To answer the question, "Which is better?" it is safe to say that both Beyoncé and Taylor are legendary and influential in the music industry, with an incredible career as songwriters and performers. Determining the best is up to the fans. Renaissance or Eras? You decide.