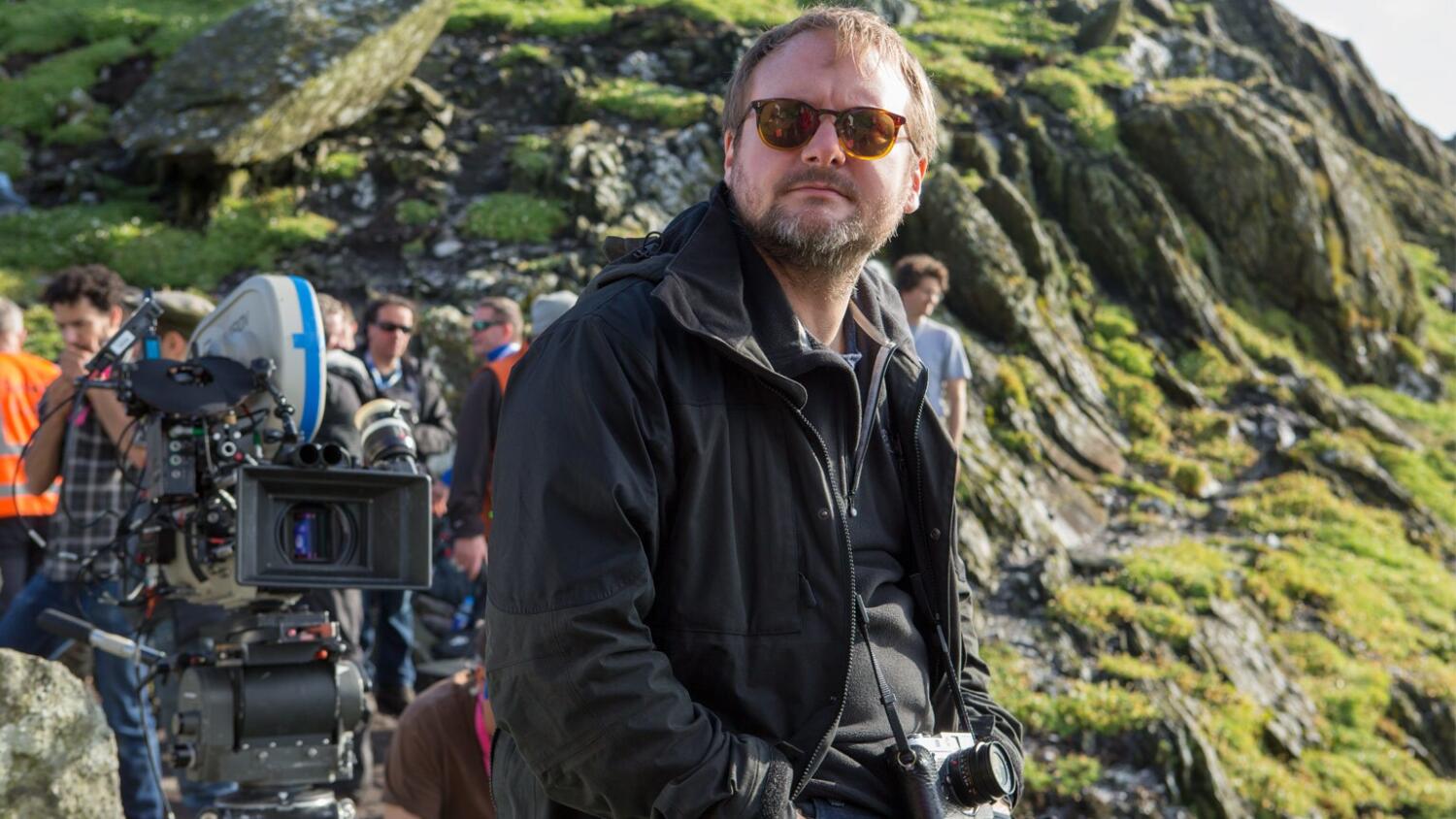 Eden Havel | Head Editor & Newsroom Manager
September 16, 2023
To seek inspiration, to understand it, to practice it, and to discover our own voice along the way—this is the meaning of creativity. For filmmaker Rian Johnson, this meaning has been consistent throughout the journey of his life. If you enjoy films such as Brick (2005), Looper (2012), Star Wars: The Last Jedi (2017), Knives Out (2019), and Glass Onion (2022), then you know Rian Johnson's voice. The former San Clemente student and resident has made an incredible impact on the world since leaving this tiny town. But even with great success and such a distinct touch to each film he creates, Johnson asserts that our journey as artists is not about finding our voices—we should always be searching. 
The journey to a lifetime of storytelling began in San Clemente where Rian Johnson moved to at a very young age. His childhood home was filled with an abundance of inspiration cultivating a passion for storytelling. Novels and films that were carefully curated, with captivating characters, and gripping plots ignited the first sparks of curiosity within him—movies, books, and concepts that he continues to look to to this day. 
"I come back to that same well of creative inspiration that I felt as a kid," Johnson said. "There's something so powerful about the stuff that you grow up watching and being affected by. It's different for every person, which is why it's exciting. It's why we sit down and watch movies: to see the world through somebody else's eyes. A big part of that has to do with what our experience was when we were at our most impressionable."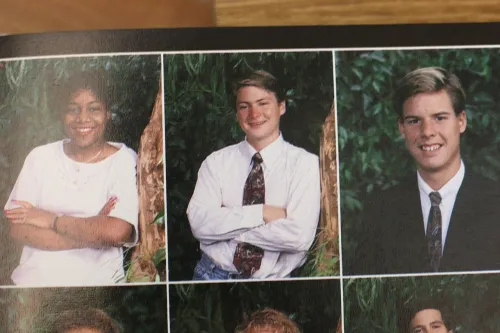 Rian Johnson attended San Clemente High School and graduated in 1992. During this time, he nurtured this desire to tell stories, making short films with his friends and working in the drama program at the Triton Center where he fell in love with the mysticism of theater. But it was his AP Language & Composition teacher, Mrs. Kasprzyk, who taught him to love writing. 
"Mrs. Kasprzyk was a very tough teacher because she cared very much and because she took her students seriously as writers. She was the first person who really took me seriously and pushed me in that regard. She had a massive impact on me. I think that you're lucky to get one teacher like that who makes that kind of impact on you." 
As a high school student, it may not have yet been obvious just how much his current experiences would impact his creativity for the rest of his life. These teenage experiences, whether with friends or in the classroom, introduced Johnson to his dreams. His values to create a collaborative community of free thinkers, to be completely absorbed in the experience of filmmaking have blossomed since the very beginning, in summers spent with a camera and friends—these lessons molding and shaping his life in every way.
"Whatever we were making at that moment—whether it was lighting a model car or a hidden cut to make it look like my friend was disappearing into a wall—I was completely absorbed in the experience of making it and playing it back on the screen and saying 'Oh my God, that worked!' It was my entire focus and my whole world, it was so much fun and so thrilling that the concept of that being a step on the way to something better was not even in my mind. I don't feel like it ever should be. Whatever you're doing at the moment should be the most exciting thing that you can imagine doing. The experience of those moments should be what gives you joy as opposed to doing something bigger and better. If that's not completely fulfilling to you, then the next step won't be either."
Rian Johnson is now one of the highly critically acclaimed directors of his time. From collaborating with his childhood heroes on the set of Star Wars: The Last Jedi to directing episodes of Breaking Bad to his recent Academy Award nomination for Glass Onion, Johnson continues to develop his voice, even after incredible successes. Though his voice is versatile, his ultimate values remain consistent. In the ever-evolving film industry, a world of competition and selectiveness, it's his inner compass that he turns to when developing the structure and environment of his next movie. 
"Finding your voice is not just about finding the style of the films that you want to make or things you want to address or how you want to move the camera—to me, it's a much deeper thing. Finding your voice is figuring out why you want to make stuff, period. What excites you about it, what connects deep inside you. Even though it can be different with each movie, it also kind of isn't. That is your compass, the thing that you look back to and say, 'This is why I make these things.' To not get sidetracked, not just by the industry and financial stuff, but also by life, continuing to incorporate your true north is as big if not bigger a part of staying true to that voice. Holding on to that compass keeps you in that direction so that you're not just wandering around the desert."
Many lifelong dreams have been fulfilled in the past decade for Rian Johnson, from directing Star Wars in collaboration with these heroes to bringing to life the Agatha Christie-inspired murder movies that he loved so dearly with such success. In the wake of his most recent success, Glass Onion, Johnson's drive remains in making the next movie, in new and completely different ways than before. To continue to welcome the "maybes" that occur during the natural flow of collaborative creativity behind the scenes, to create a space that is comfortable for failure and reinvention. And to young creative artists wondering about their own authenticity, their future, and what ignites their passions, Johnson argues that wondering within itself is enough. 
"Searching is exactly what you should be doing right now. It's not a symptom of you not finding it yet, it's the process of finding it. Be comfortable with that and embrace that. My encouragement in terms of getting your hands in the dirt and figuring it out is to not get too wrapped up in your own head or get too precious about all this stuff. The truth is, it will all fall into line if you just follow your nose, and whatever the most exciting thing that you want to make next, go make it. That will very naturally take you to the things that you care about, the reasons why you do it, and your personal style. All of it will align in a row if you continue to get up every morning and make the most exciting thing that you can think of next. I find that very comforting, and I'm still trying to remember that every morning."