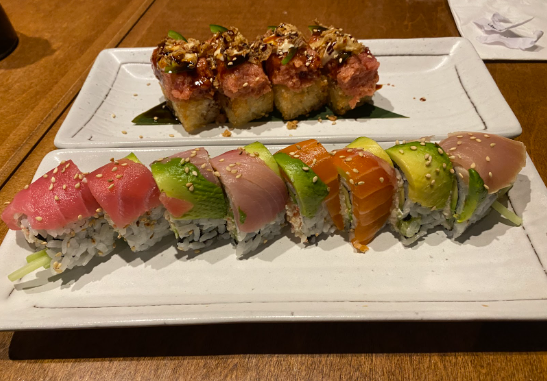 Sophia Bird | Writer
November 1, 2023
Getting a sudden craving for sushi at 5 p.m. is something everyone can relate to, making 9 Style Sushi's hours perfect. Open from 5 pm – 9 pm every day, except Tuesday, in addition to 12 pm – 2 pm on Thursday, Friday, and Saturday, 9 Style's wide variation of sushi options are perfect for anyone. Located on Avenida Victoria (near Del Mar), their menu, as well as sushi, includes food like miso soup and fried calamari and appetizers like edamame.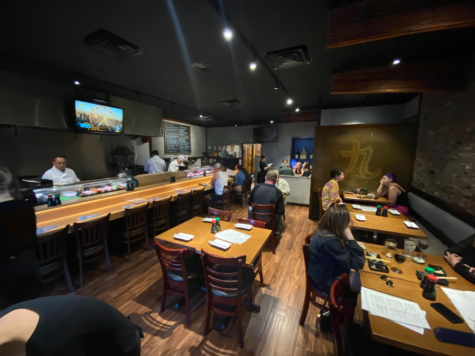 As soon as you step foot into the restaurant, you'll be greeted by a warm smile from one of the workers, which creates a welcoming ambiance. The interior makes for a comforting dining space due to the dim lighting and black coloring of the ceiling and walls.
As for the actual dining experience, the sushi is phenomenal. Even if it's more on the expensive side, the sushi is fully worth every penny. The workers are the sweetest people you'll ever meet; the customer service is great and they carry conversation very well.
Even if you don't like sushi, I urge you to give 9 Style a try. Since her older sister worked there, junior Camille Bennett is an expert on this restaurant. Even though she doesn't often like sushi, "my sister brought me home some variations of the California Roll, and I really liked every single one of them."
Overall, they are fully deserving of the "Best of SC" title. 9 Style Sushi's food is fantastic, their customer service is great, their workers are the sweetest people, and the dining experience is sure to never be forgotten.