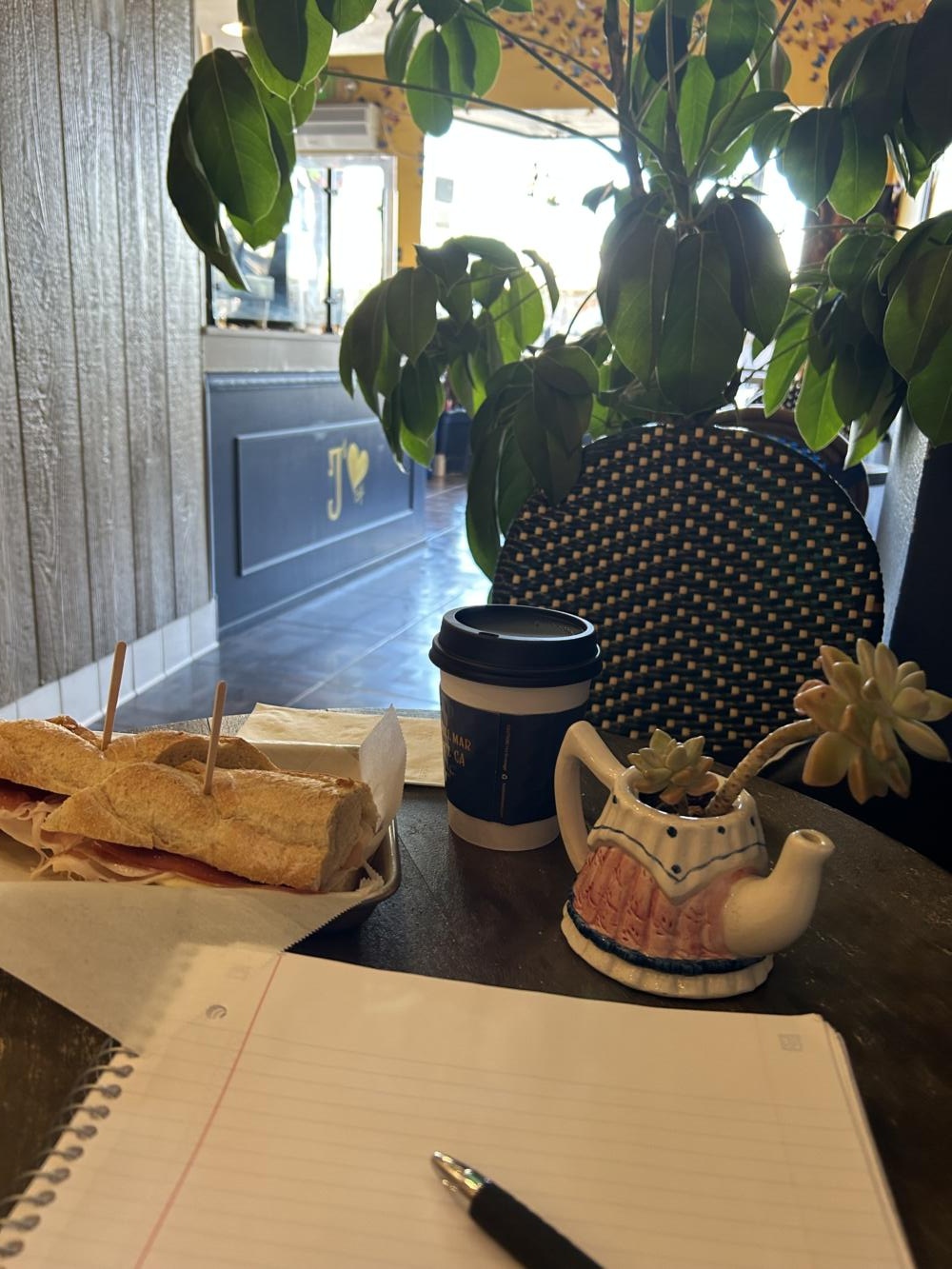 Jenna Forss | Writer
November 2, 2023
Sometimes, the same dingy desk or depressing dining room table is not the most appealing place to crack down on some homework. Personally, sometimes, I need to escape the bustling, mundane environment of my own home for a change of scenery to focus. Senior Claire Campbell explained, "Sometimes changing your study spot makes all the difference." 
Fellow Tritons and I have found the most success in a hidden gem nestled between two dainty boutiques on Del Mar. The moment you walk in, your ears are greeted with the whirring sound of an espresso machine and the air is laced with the smell of freshly baked goods. You are no longer in San Clemente, but you feel as if you are in a cafe in Paris.
A simple menu promises the best in every dish. As you order sweets that tantalize your taste buds, tempt you from behind the glass covering.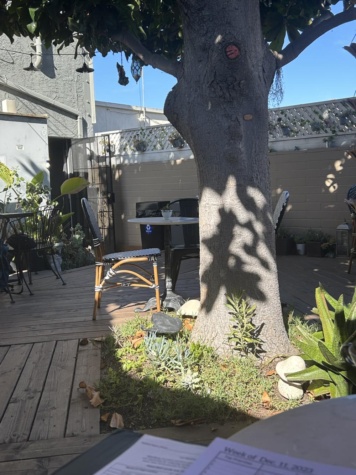 The cool, calming interior design can take any student's hectic mood before a test and transform it into a meditative, calm state.
I began my study session in the long hallway towards the back of the cafe. From my table, I had enough visibility to people watch from the outside window while also feeling concealed in the private area due to the greenery blocking me from any other nearby tables.
My warm, rich mocha gave me a deliciously delightful caffeine boost to get me through my math homework, and the Le Classique I ordered was enough to make me feel like I could gaze out that same front window and see the Eiffel Tower.
Halfway through my time at the cafe, I migrated to one of the outdoor tables on their gorgeous patio. Quaint tables surround a central tree, and more greenery and thrifty decorations of teapots and fairy gardens add to the studious atmosphere.
With the ability to crack down on college apps and this very article, I can gift my seal of approval to J'Adore Cafe as one of the best places to romanticize studying to maximize your work ethic.