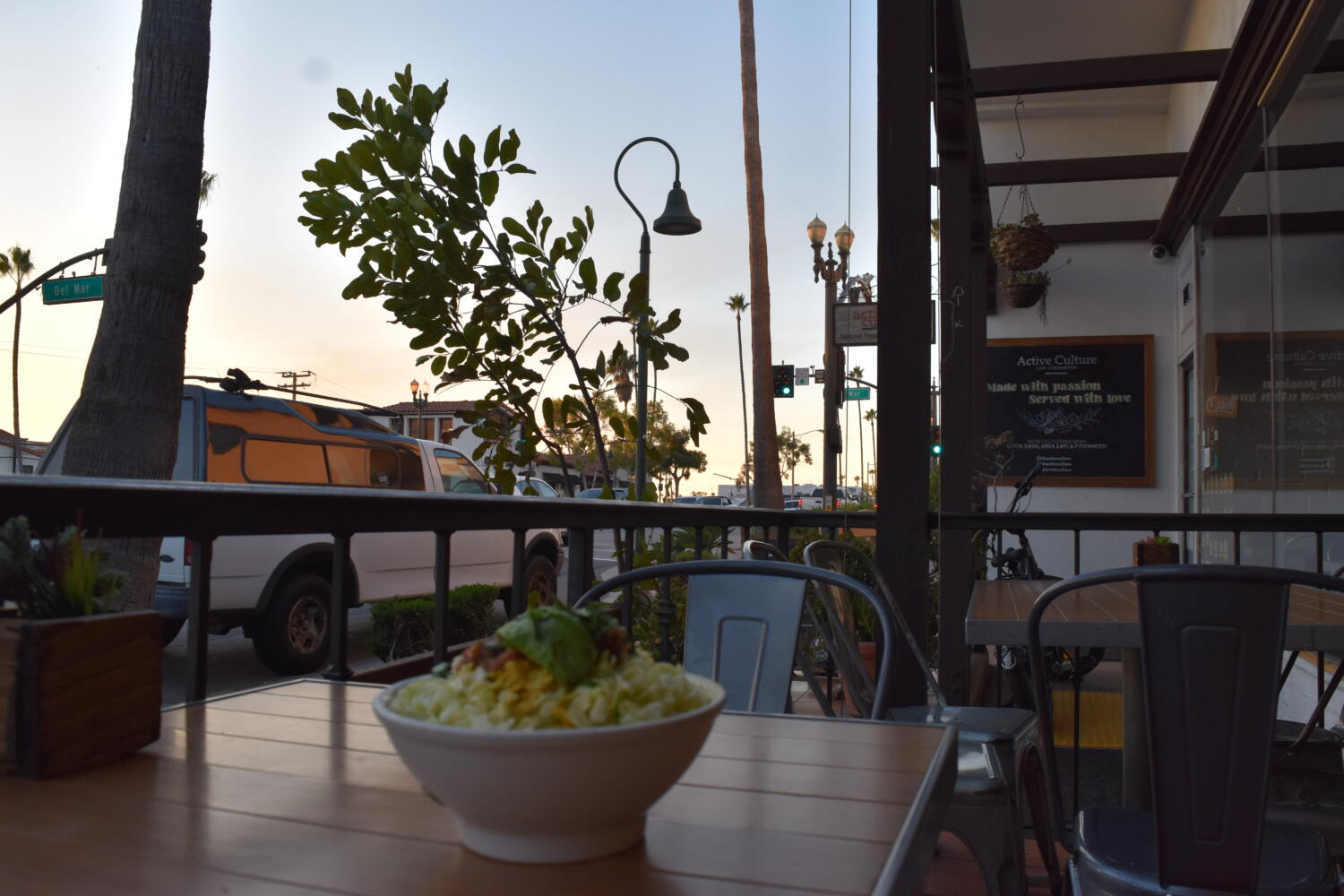 Emma Barbernell | Writer & Photographer
November 2, 2o23
Effortlessly fresh and organic, Active Culture is the best place in town to go for a vegan bite.
Having inclusive eating options for everyone makes this the best place for non-meat eaters to go. On the menu there are bowls, burritos, salads and more. Active Culture is most known for their OG sauce, a rich and lemony sauce no one can replicate. Some fan favorites bowls are the Wholesome Bowl, SC Rice Bowl, Lentil Goodness Bowl and the Eastern Trade Winds bowl.
Each bowl has a base of either brown rice or quinoa and is filled with vegetables. The Wholesome bowl, the most popular on the menu, is filled with organic brown rice, black beans, cabbage, avocado, salsa and OG sauce. For the meat-eaters, the SC rice bowl is the best choice, with prosciutto, aged Gouda, green apple, dates, basil, and lemon vinaigrette. The Eastern Trade Winds bowl is crunchy with kale, garbanzo beans, red pepper, cucumber, red onion, dates, peanuts, walnuts and the SLAMMIN' sauce. The staple hippie option is the Lentil Goodness Bowl with organic brown rice, garbanzo beans, lentils, carrot, cucumber, red onion, sprouts, and OG Sauce.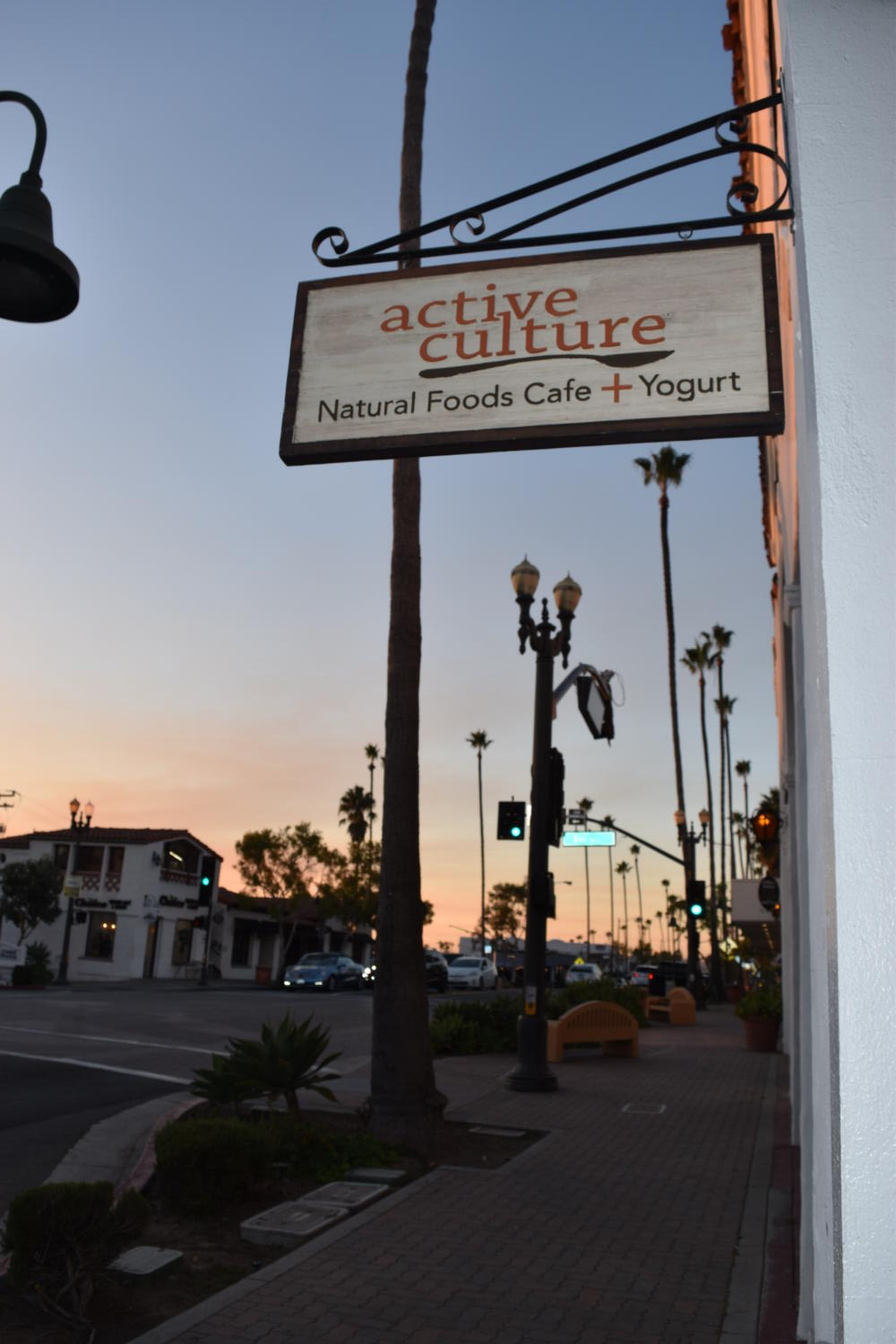 With locations in both San Clemente and Laguna Beach, Active Culture is a staple in Orange County. Each location is right by the beach, offering gorgeous sunny seating options indoor and outdoor. Not only does Active Culture have yummy food for everyone, but they also are actively reducing the carbon footprint by cutting down on greenhouse gas emissions from not indulging in livestock farming. This also conserves water resources and minimizes deforestation for animal agriculture.
Junior Mika Baker raved about Active Culture's lentil goodness bowl, and shared: "I love getting the Lentil Goodness Bowl, I'm a vegan so this is the perfect place to go for a quick bite." After a long day at the beach, there's nothing better than fueling your body with some organic options at Active Culture.
Active Culture takes a sustainable path towards a healthier planet by offering plant-based food options. They source their ingredients from local and organic sources, supporting small-scale farmers and reduces carbon footprint. Next time you are craving something healthy and eco-friendly, cruise down to Active Culture.