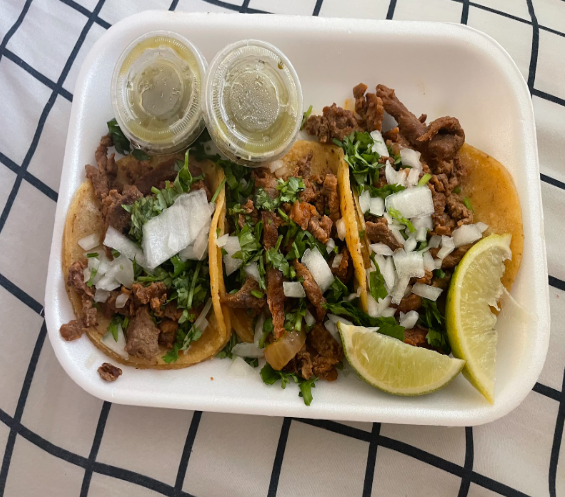 Taylor Van Dijk | Writer
November 1, 2023
Quick, delicious, and cheap — whether coming home from a long day at the beach or grabbing a quick bite before a night out in San Clemente, Primos Tacos is the best place to stop in. In South San Clemente, nestled between El Camino Real and San Louis Rey, Primos' prime location makes it a super quick and convenient spot for any occasion. When choosing the best Mexican food nearby, the local atmosphere and the delicious street tacos categorize Primos Foods as the very best of San Clemente for the second year in a row!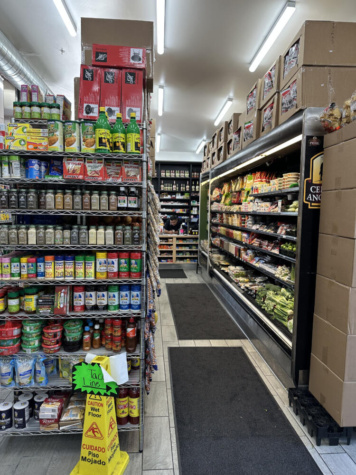 For less than one dollar per taco, Primos offers a wide variety of meat including pollo asada, carne asade, carnitas, and more, all with fresh cilantro, onions, and green salsa on the side. Through the aisles, there is an endless variety of chips, dips, and snacks along with an entire wall of different teas, energy drinks, and sodas to choose from. With the wide range of choices, there is something for everyone. Also, when you pair tacos, chips, dip, and a drink, it creates the perfect meal for any occasion.   
You can find many San Clemente High School students getting lunch and dinner at Primo's due to its authentic taste. "Sometimes the line is so long that it goes out the door," said Junior Michelle Monier, "a lot of high school students go there because it is a really great go-to place for a quick bite." Not only is the customer service fast and efficient, but the price is also affordable for a wide consumer base. Since its opening last year, Primos has built its reputation on convenience, cost, and taste, which has allowed it to become very popular amongst San Clemente locals.      
On Tuesdays and Fridays, they even offer a special deal of $0.69 cent tacos compared to the usual $0.99, a deal that has gained Primos a stellar reputation in San Clemente for being the most affordable and delicious tacos. With the kind staff and chill atmosphere, people from all over San Clemente regard Primos as an iconic local spot.