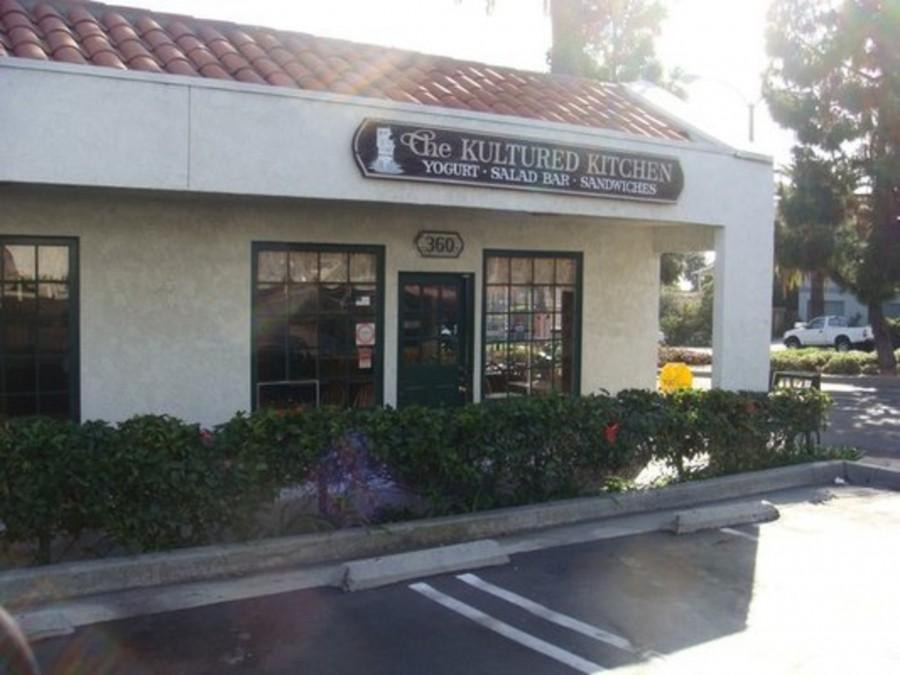 By Alison Shea | News Editor
October 23, 2015
The Kultured Kitchen has been in business in San Clemente since 1977 and they are known for their healthy and delicious sandwiches to take out and eat on the go or to take home and eat with family or friends. They also have gourmet frozen yogurt if you're in the mood for a sweet treat. The atmosphere in the restaurant is homey and comforting and even though the decor isn't very up-to-date or modern and the whole place is quite small in comparison to most food places, it has a charming old-fashioned feel that parallels no other restaurant in San Clemente. Also, the staff is friendly and the service is fast. So if you've been craving a healthy and delicious sandwich with a side of soup and/or frozen yogurt, your search is over.
Some of the sandwiches they offer include albacore, falafel, turbocado, mushroom melt, tuna melt, cream on the cow, and even crabacado. And for vegetarians, they have their own special menu including items such as their cheese and veggie, served pocket bread style, and one of my all-time favorites, the peanut butter, banana, and honey sandwich. This last time I went though, I decided to try their mushroom melt and I was pleasantly surprised.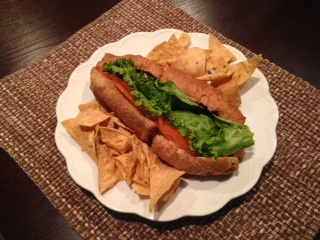 I've had some really great portabello sandwiches from a number of different restaurants before I tried this one and I have to say, this one tasted different, but not necessarily in a bad way. Usually, when I think of a any kind of sandwich with mushrooms in it, I think of it being one big portabello mushroom usually grilled or sauteed with some kind of special sauce of some variation, but this one is made with regular sized mushrooms with an almost garlicky tasting mayo sauce and melted white cheddar cheese to compliment all the savoriness. Then to top it off are lettuce and tomato slices provided to add a burst of freshness as well as a slight crunch. Another thing to take note of is the melted cheese. It was not too overwhelming and the messiness factor was pretty low considering most melts are difficult to eat, either because the cheese is too melted or the bread can't handle the amount of cheese, making it so that the sandwich is soggy and unappetizing. The cheese in this melt, fortunately for me, didn't have that effect and in doing so it passed my melt guidelines and ultimately, I ended up enjoying a good meal with good people. I've learned from this experience that trying something new and being adventurous when it comes to your cuisine and culinary choices, can often times make you feel more satisfied, making you a much happier person (even though I still swear by peanut butter, banana, and honey sandwiches). Lastly, Iv'e concluded from this food-venture that great food equals happiness, both for you and those around you, not to mention your taste buds as well!
The Kultured Kitchen is located at 360 Camino de Estrella right here in San Clemente in the same shopping complex as CycleBarn. Come drop by soon!