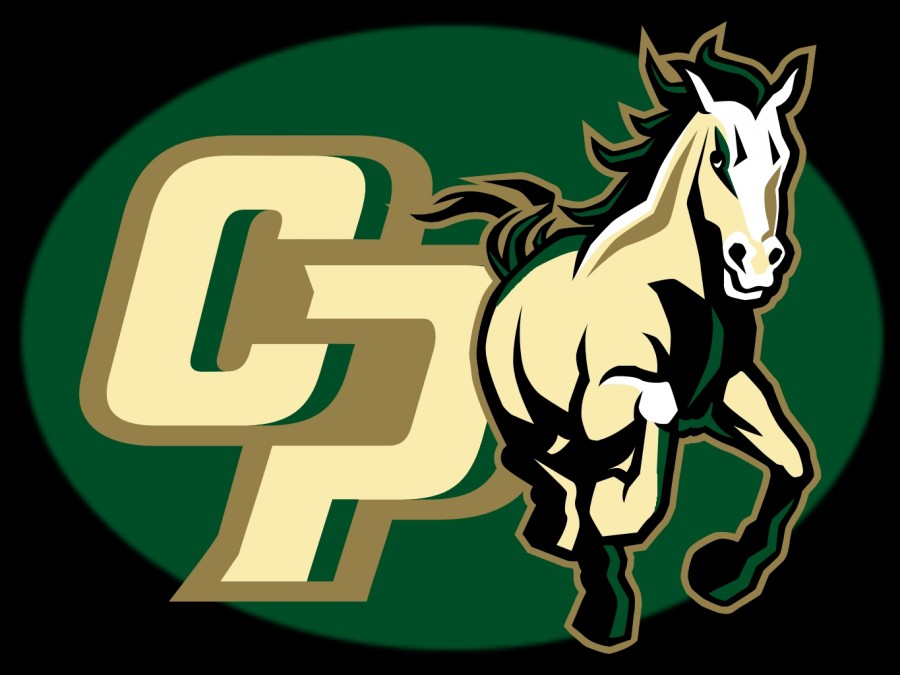 By Alison Shea| News Editor
November 10, 2015
For seniors, college is just around the corner and tough decisions are going to need to be made. Some things to consider when deciding on a college include the size of the school, how many students are in attendance, the distance from home, how willing you are to travel, the majors you want to explore, and the classes you want to take. Campus life is also important, and is based on what the school provides including such things as sports, clubs, sororities/fraternities, on-campus events, and proximity to local attractions or a downtown area where you can spend time with friends and get away from campus for a while.
All of these things must be considered before you decide that a school is right for you, and for a great number of San Clemente High School students, California Polytechnic State University, commonly referred to as Cal Poly or SLO, seems to be a good fit.
Located off California's central coast, 10 miles from the beach, this public, co-ed college is part of the 23-campus California State University system and offers comprehensive undergraduate education combining technical and professional curriculum with the arts and humanities. Their philosophy is "Learn by Doing" and they offer a distinctive learning community for academically-focused students seeking a hands-on educational experience that will prepare them for today's scientific and technical world.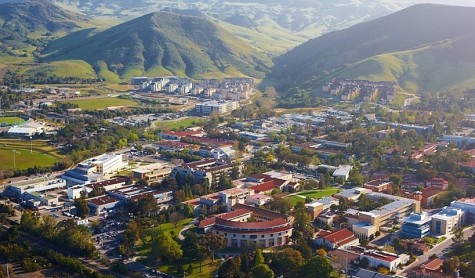 As of fall 2014, their student body lies roughly around 20,186 students and the total number of faculty members is 1,303 making their student-to-faculty ratio about 20:1. According to data from 2014, 71.4 percent of class sizes have 20-49 students and 13.3 percent have 50 or more making it so 15.3 percent of classes have 20 students or less.
The most popular majors are engineering, agriculture, Business, Marketing, Biological and Biomedical sciences,and leisure and fitness studies giving Cal Poly its reputation of being a university that emphasizes math and science above all else. Another important factor to consider when looking at any school is the average freshman retention rate, which for this university is at 93 percent, indicating that overall, students are satisfied with their freshman academic experience.
In addition to its nationally acclaimed academics, Cal Poly SLO is a part of the NCAA I collegiate athletic conference giving it not only a high academic rating, but a high athletic rating as well. Some of their sports teams include basketball, baseball/softball, soccer, tennis, and cross country for both girls and boys and a girls volleyball and football team.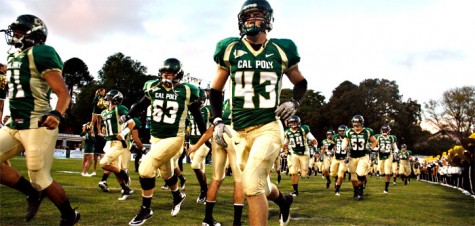 If you're not so much into the sporting scene, they also have university housing events that any on-campus resident can participate in. Some of these activities include roller disco, Hawaiian night, open mic night, and taking part in cooking tutorials and learning recipes designed especially for students on a budget. They also offer about 20 recreational and competitive sport clubs for those people interested in making a team with all of your friends and/or picking up a new hobby.

Applications for admission into California Polytechnic State University are due November 30, 2015 so if you plan on applying make sure you have everything in order before the last Monday of this month. Keep in mind that the acceptance rate is 30.9 percent making it moderately difficult to get accepted. Also the in-state tuition and fees along with room and board costs totals approximately $21,009 for in-state residents.
If, after extensive research and thoughtful consideration, California Polytechnic State University seems like it would be a good fit for you, try and find the time to schedule in a visit so that you can get a feel for the campus and what college life is like in San Luis Obispo, home of the Mustangs.
Good luck on what's left of your college research and decision-making. And don't forget, only seven months until graduation!