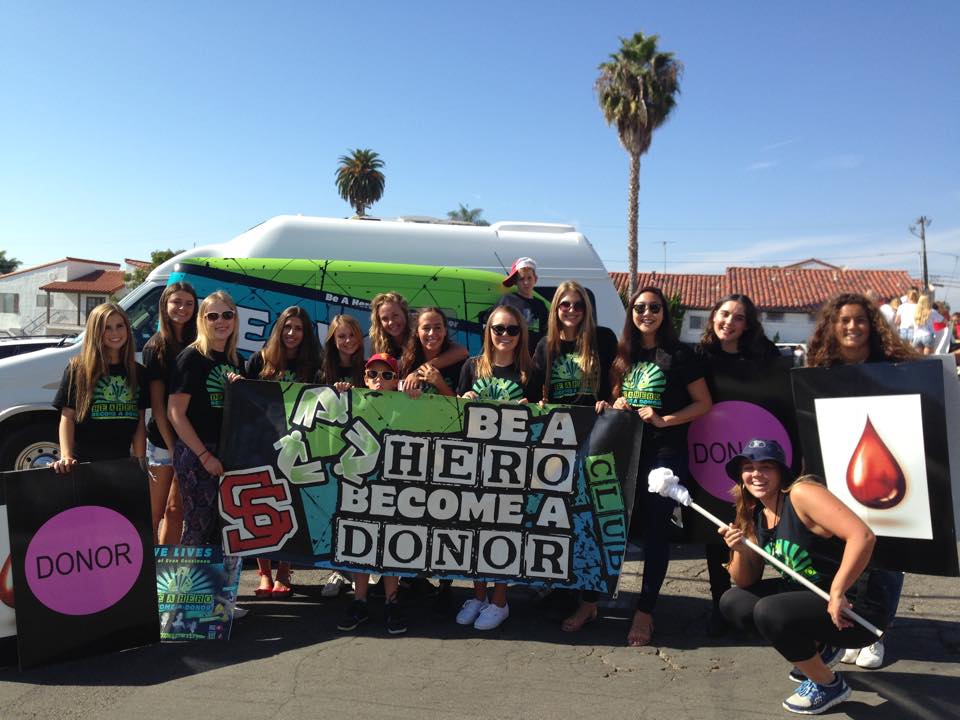 By Maya Fransz-Myers | Media Editor
November 10, 2015
Next Friday, November 13th, there will be a blood drive coordinated by the "Be a Hero,  Become a Donor" club at our school. The drive serves to not only bring awareness to blood-related cancers as well as to encourage everyone to participate by donating their own blood. 
With the tragedy of so many children currently battling cancer and other serious illnesses, the quick process of donating only one pint of blood creates an extremely beneficial opportunity for those in need. Also, each transaction will save three lives, so you know you're supporting a great cause right when it happens!
The club has been and is continuing to have sign-ups in front of the library during lunch where you and any others willing to donate are able to make an appointment. When the day comes, those who signed up will be called out of class at their scheduled times, and are offered to have breakfast with the club and get their blood drawn–an easy and seemingly painless procedure. After, participants are treated with cookies and other delicious desserts! 
The entirety of the club is extremely excited for the upcoming drive, and senior Jalila Bahu, an officer of the club, expects a big turnout and "can't wait to see all the lives we can save!"
Last year, the club had one of their biggest turnouts in their history. Considering this, each year they still hope to reach a higher and higher number of donors. In addition, community members as well as students can also sign up to become a donor for bone marrow just by swabbing their cheek, which is extremely beneficial for those in need. By doing this, the donor is then put on the Bone Marrow Registry in order to be called upon if needed, although it is an extremely rare case. 
Remember the Blood Drive is this Friday, so sign up to save not just one life, but three!