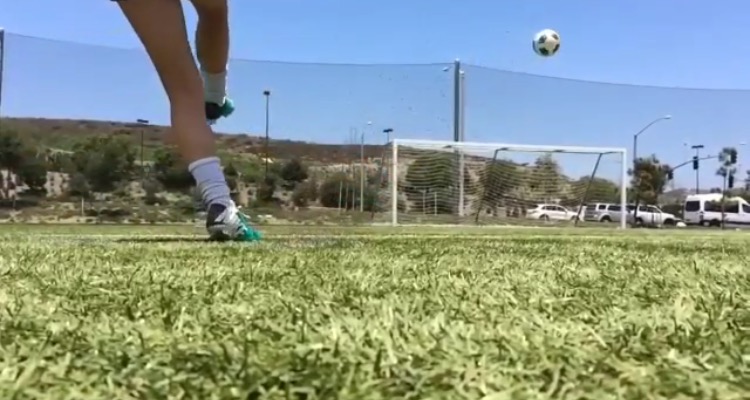 By Brooke Herbes | Writer   &    Masie Velasquez | Writer
November 11, 2015
It's that time again – soccer season is here! Even though the season doesn't begin until early January, the SCHS girls soccer team is already preparing for the season.
Beginning with tryouts in early October, the girls soccer team is preparing for the pre-season games to begin in just a few weeks, as this year's competition begins to form.
Due to the loss of many players after last season, there have been many players moving up to varsity including three sophomores, two juniors, and four freshman. Although the number may not seem very big, considering the amount of girls moved up to varsity in previous seasons, it would be lucky if at least five people got moved up.
Junior and new member to the varsity team Melia Graves said, "I was on the frosh/soph team before and was shocked when I skipped J.V. and went straight to varsity." Graves noted that despite the fact that there has not been any team practices yet, the team has taken time to bond and come together before the season, saying that "As far as I've seen during soccer class I know that we will do well this season, because everyone is so talented as a player and so bonded like we've known each other for a long time."
Like many of the new varsity members, Graves noted, "Honestly, I was in denial. I couldn't believe it and after a while it kind of sunk in and I got really excited that it happened. Never would I have thought that I was skipping J.V. and going straight to varsity."
After finishing last season overall 6-9-5 (six wins, nine ties, and five loses), the girls soccer team hopes to beat their record of finishing league going 4-2-2 (four wins, two ties, and two loses).
The girls soccer team begins practicing this week, preparing for their pre-season match against Edison on December 3 in a non-conference game.