By: Maisie Shea | Writer   &   Bryce Dutchik | Wrtier
December 3, 2015
After this past week's attacks on Paris, the people of France are not the only ones suffering; Syrian refugees native born and not are now the target of angry citizens, though doubt from the government as to whether or not they are dangerous. As many of us know, refugees are people who have been forced to leave a country because of war or for religious or political reasons. With all the focus on Paris right now, there is no attention being given to these refugees as most of them are families struggling to survive despite what the rest of the world has labeled them.
A refugee mom with four children, before the attacks, was afforded the ability to hope for a better life in the West. Now, she questions whether she and her children will ever be safe or welcome there.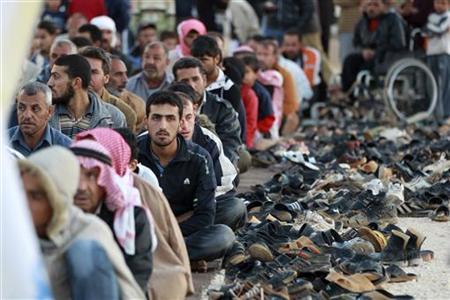 Recently, some American Republican governors commented on a plan to block Syrian refugees from entering their states due to the terrorist attacks in Paris. Soon after this, seventeen governors said they were either going to block refugees from entering their state or expel those who already lived in it. This resulted after it was revealed that at least one of the suspects believed to be involved in the Paris terrorist attacks entered Europe among the swarm of Syrian refugees. Falsely identifying himself as a Syrian named Ahmad al Muhammad in early October, this man was allowed admittance into Greece.
Since 2011, 1,500 Syrian refugees have been accepted into the United States. The Obama administration predicted in September that 10,000 Syrians will be allowed entry in the next year. As explained by the Council on American-Islamic Relations, "Defeating ISIS involves projecting American ideals to the world. Governors who reject those fleeing war and persecution abandon our ideals and instead project our fears to the world."
In Texas, refugees receive a plethora of public services and safety net programs, from cash assistance to medical care. These refugee-focused programs are funded through federal grants administered by the state. Sanctuary cities across the world offer safe havens to illegal immigrants and could attract more and more refugees. However, no amount of humanitarian aid could possibly meet the needs of the millions of displaced Syrians. To put an end to the suffering and violence, the United States insists on working with the international community to reach a solution to the Syrian conflict. Until then, the State Department's Bureau of Population, Refugees, and Migration will continue to support these international efforts to send help and eliminate all suffering.