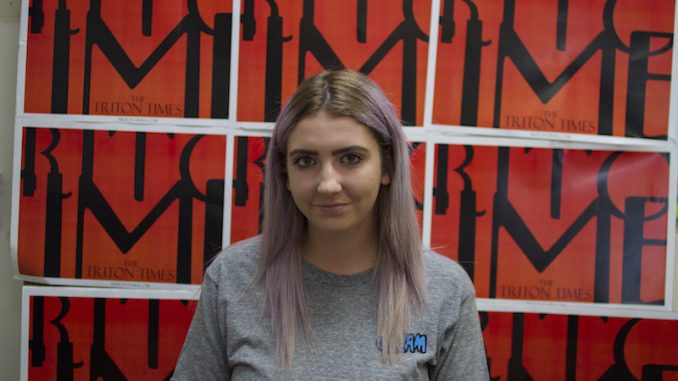 Hi, I'm Maisie Freeny but I go by Maisie Shea. I'm a senior and 17 years old, entering my third year in Newspaper because I've always enjoyed writing in my English classes. Since I've joined my sophomore year, my writing skills have improved and have gotten 100 times better. I'm looking forward to the future articles I'll be writing since they'll always be diverse from the previous. The 4 hours of sleep I get a night is, and has definitely been worth being in class at 6:40 every morning with Mr.Miller. Side note: I'm NOT as awkward as my picture.♡
To read more articles written by me, visit the links below:
Senior Spotlight – Varsity Football Players Austin Moore & Dayton Romo
Movie Review – Suicide Squad
Incoming Freshman: What Scares Them the Most?
This Year's Summer Recipes
Triton Times 2016 Best of SC – Views
Top 10 Things To Do On Valentine's Day
A Better Understanding of In-State Syrian Refugees
Beyond the Border; Illegal Immigration and Its Impact
Not Going to Prom? Here Are Some Fun Alternatives…
Movie Review – Mad Max: Fury Road
Boys' Volleyball Recap
SCHS Boys JV and Varsity Lacrosse
Best of San Clemente – Mexican Food
A Little Q&A With Jenna Herz – Varsity Cheerleader