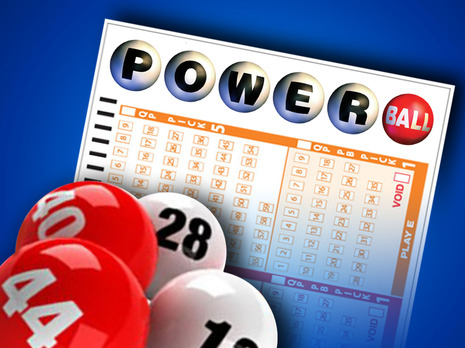 By, Alison Shea   |    News Editor
January 14th, 2016
The current estimated jackpot for the Powerball lottery is $1.4 billion, or $868 million in cash value, making it the largest one to date. Every Wednesday and Saturday night at 10:59 p.m. Eastern Time, they draw five white balls out of a drum with 69 balls and one red ball out of a drum with 26 red balls, and if you happen to get all of the lucky numbers, you win the cash prize! If you get all of the white balls in any order, but not the red ones, you still get $1,000,000 paid in cash, and when you match three out of the five white balls you are also guaranteed a cash prize, but of a lesser value. In addition, if you choose to participate in the Power Play option you could potentially win up to $2,000,000 if you get all five numbers, and even if you just get some of the numbers you still win a larger sum of money than you would if you got the same number of matching numbers in the original Powerball jackpot. The chances of actually winning, though, are simply astronomical, and even the most intense gamblers and people that claim they are some of the luckiest people on Earth are having a hard time with the caliber of probability in this game.
Case in point, the odds of winning the grand prize are currently at 1 in 292,201,338.00. But to say your chances of winning anything at all is nearly impossible would be inaccurate because the chances of winning a prize is 1 in 24.87. So, in my opinion, everyone should at least give it a try and see what happens. Even if you end up just cashing in one dollar, you can brag to all of your friends that you won. If you don't win anything, you can say that you are one in 292,201,338 and of course, there is always next time if you choose to play again.
But, the big question is, what would you do with $1.4 billion? Well, the answers to this question vary from person to person, but students at San Clemente High School seem to all agree that, "that kind of dough can make you a whole lot of cookies," as said by Brandon Collins, a senior.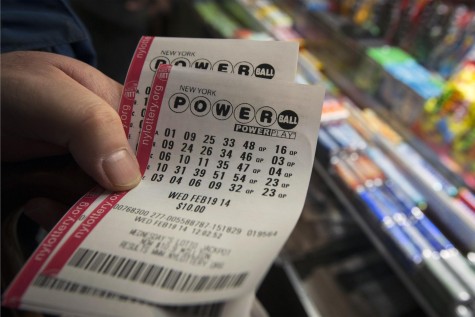 When students got down to specifics though, nobody said the exact same thing. For example, Sophia George, a senior, said that she would "finally pay back her parents for all the times [she] 'borrowed"' money from their wallets" and Megan Caverly, also a senior, said that she "would buy the whole Kate Spade franchise." The possibilities are nearly endless as to what you can spend that kind of money, but the most profound thing I heard came from junior Yamila Rocamora. She said that she "would get an awesome haircut and then I would give the rest of it to deserving charities around the world and to people who need help getting back on their feet again." All I'm saying is that I hope someone like Yamila wins and gives back to those in need.
Good luck!