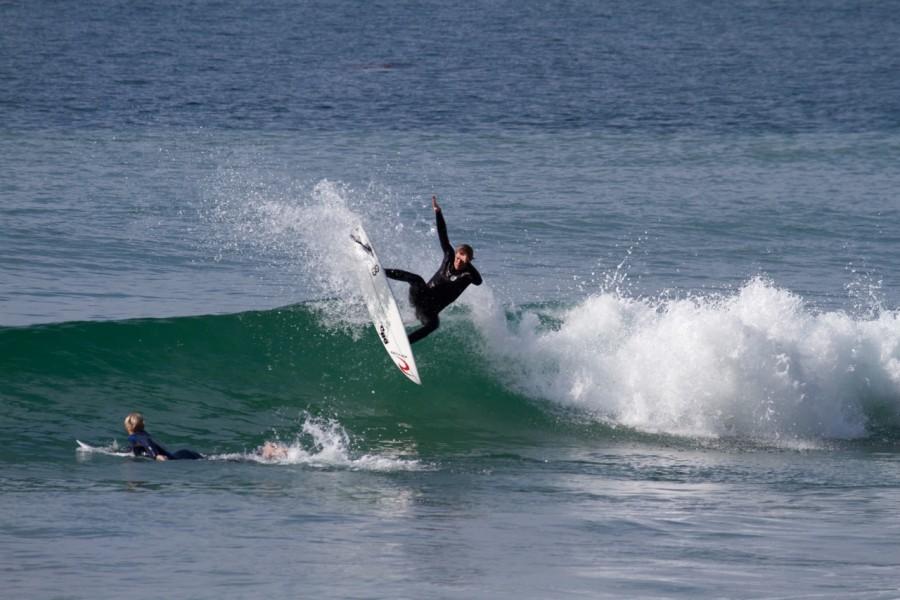 By, Zack Gardner | Videographer
January 29, 2015
San Clemente, California is home to one of the best climates in the world, providing for year round warmth and most of all, waves.
Local surfers have been able to enjoy the swells created by El Niño this season, making the most out of their free time by filling it with other hobbies, such as skating and music. I combined these three elements into a short edit to represent the overall "froth" they feel, in order to promote them and share this feeling with others.
As a photographer, it is difficult to understand how well our community can intertwine with one another, until I was able to sit down with a few surfers and listen to their stories. San Clemente junior Sean Carroll, sophomore Elijah Fox, and sophomore Ryan Mcnally participated in the interview, sharing their thoughts on what surfing really means to them.
Q: What is the main reason you enjoy surfing over any other hobby?
Carroll: Only surfers know.
Fox: I can't imagine anything more fun than surfing, with the creativity of the sport, the cool places where waves are, and the ever changing of the waves. Surfing is different every time you do it. Don't get me wrong, I like other things too, like swimming and running, but they get boring after a while, whereas surfing always holds something new for me to pursue.
McGnarly: It is the only sport that I truly enjoy. Those who are committed to surfing understand it as more of a lifestyle rather than a hobby.
Q:Do sponsors affect your approach to surfing?
Carroll: My goal is to one day be on the Costco wavestorm team.
Fox: My sponsors do affect how I approach the sport. I aim to please them by performing well and surfing my very best. I think i have the best wetsuit (Rip Curl) and surfboard (DHD) sponsors, so I really try to keep them satisfied. Plus, surfing without a good wetsuit or board would be very tough!
McGnarly: Sponsors don't affect how you surf at all. If anything they motivate you to strive for more and to constantly better yourself.
Q: What keeps you motivated enough to bare the cold water?
Carroll: The hole in my wetsuit, and being able to see my breath.
Fox: The cold water was a fear for me before moving from tropical Kauai, where all I wore in the winter was a jacket. Thankfully, with the help of my sponsors, I was able to adapt to the cold water with comfortable wetsuits. This opened up new surf locations for me, and a desire to find the best waves in freezing cold conditions.
McGnarly: Big barrels and glassy conditions.
Stay tuned for future videos and checkout the rest of the Triton Times site for current news. Oh, and don't forget to click the link for the coinciding video: Winter Froth