By, Maya Fransz-Myers | Media Editor    &    Ily Macpherson | Sports Editor
February 17th, 2016
San Clemente is known for its casual, "beach town" vibe and waves that are known around the world. This cool little town is also home to some of the best thrift stores. You might see at least five stores on the walk towards downtown Del Mar street or even find some hidden in the corners of beachside shopping centers, and each store is full of hidden treasures. But which store has the most finds? Which thrift store is the best for "popping tags"?
Now, making a list of every thrift store in San Clemente is useless when you could be riding waves or eating a bonzai bowl. All you need to know are the few best thrift shops in this spunky beach town to find hidden treasures. One of the more popular, hidden thrift shops is the Pac-Rat on El Camino Real. Full of exciting costumes, surfing memorabilia, and jewelry galore, the Pac-Rat is a great place to find those thrift shop scores. In addition to the Pac-Rat, Refinds on Del Mar street is another popular thrift shop, just as well-liked. "Refinds has the sickest old photos and collectibles. It's the best," claimed junior Maya Howie. But other stores may be just a notch more popular than these hidden shops.
Salvation Army
2727 Via Cascadita # B, San Clemente, CA 92672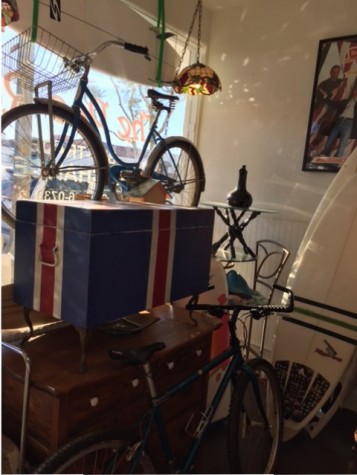 Coming in second place on the ranking of best thrift shops is the Salvation Army near Poche Beach. The Salvation Army is one of the larger thrift stores on the outskirts of San Clemente, lined with racks and racks of clothing treasures, sick kicks, and cool collectibles. On the occasional Saturday, all clothing and furniture at the Salvation Army is 50% off, a steal for any San Clemente shopper.
La Tienda
510 N El Camino Real, San Clemente, CA 92672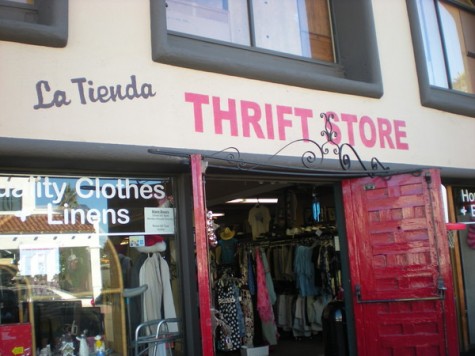 But San Clemente's favorite thrift store is in fact a local staple right near downtown: La Tienda. La Tienda is located right off of one of the busiest intersections in the town, being frequented by shoppers from 7-11 or customers from Pedro's Tacos just a few stores down. "You can find anything there from wedding dresses to binders and they always have reasonable prices," noted senior Jenna Herz. Herz, like most high school students, frequents La Tienda in searching for anything and everything. Tourists also drop into this bustling shop and are satisfied when leaving with full bags.
Even though just a few stores managed to finagle their way into the spotlight, there are several more hidden wonders in other hidden thrift shops. Now it's just up to you to find them!