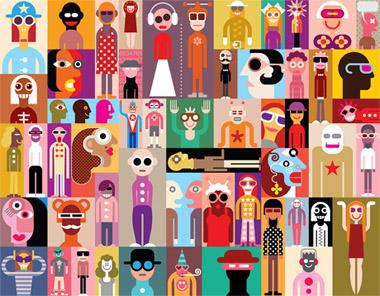 By, Ava Sterling | Writer
April 28, 2016
Dress codes – what are they good for? Absolutely nothing.
Dress codes unfairly target girls and have always been prevalent in the school system. Shorts and skirts cannot be any shorter than where your fingertips end on your thigh, absolutely no midriffs are allowed, and god forbid a girl's shoulders or back are in anyway exposed.
These are policies that are harshly enforced at school districts and high schools across the country, including San Clemente High School.
Dress code becomes a reality for students once they begin attending middle school around the age of twelve. We are taught that revealing any type of skin, even a shoulder, is unacceptable. When dress coded, you are then instructed to change into a P.E. uniform which is utterly embarrassing, prompting most girls to just have a parent call them out and go home.
"One of my old SCHS teachers, a female in fact, told us that wearing an outfit that exposes or flatters too much of a woman's body would cause the boys to riot within the class and their attention would go to our bodies instead of the lesson being taught," senior Elena Helm recalled.
This is the main reason why a dress code is in place: female bodies are likened to a distraction.
Instead of teaching boys to control their hormones, we start teaching girls at a young age that their bodies are innately sexualized; they should be embarrassed of their bodies, and avoid any article of clothing that draws attention to any part of the body.
When I was in middle school, I attended Orange County School of the Arts in Santa Ana. At OCSA, it was understood that the way someone dresses is a form of expression, and that robbing someone of how they feel comfortable is immoral. Then, I transferred to San Clemente High School in the middle of my 9th grade year. On my very first day, I was dress coded for exposing my lower back. However, my outfit, even for dress code standards, should have been completely permissible as I was wearing jean pants, boots, and a long sleeve shirt that just so happened to reveal the bottom inch of my back.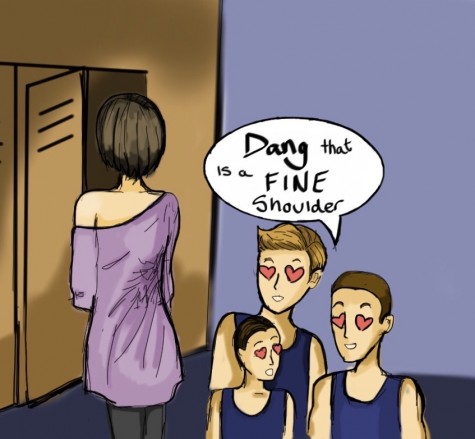 I was pulled out of class by a proctor and was told that I couldn't be allowed to walk around in such an outfit and was forced to change. Incidents like these are sadly a common occurrence in the school place.
Emma Burk, a freshman at SCHS, shared one of her more scarring occasions with being dresscoded: "When I was just a 7th grader at Shorecliffs Middle School, I was dresscoded, brought to the office, and sent home because the shirt I was wearing had too deep of a v-neck. It was so embarrassing because I was just a little girl who developed early, and the same shirt would have been acceptable on any other girl in my grade. It was humiliating and made me feel like I had something to hide from then on."
You never hear any school faculty tell a boy that his muscles are too distracting, so why is it fair to patronize all of these young girls?