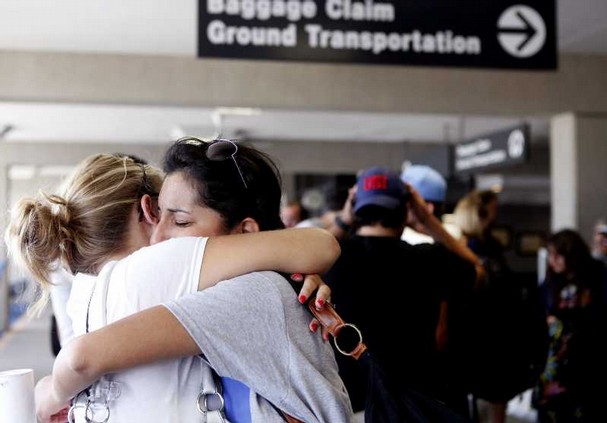 By, Maya Fransz-Myers | Media Editor   &   Ily Macpherson | Sports Editor
May 4th, 2016
As the 2015-2016 school year draws to a close, seniors are swept up in plans for graduation and life after high school. Although many exciting things can come with going off to college, there is one aspect of leaving home of which many seniors are fearful: leaving their friends. High school is where most students make their closest friends, and some have even known their best friends since middle or elementary school. College takes students to various corners of the globe, breaking apart the close knit friendships that seniors have with other students that they have grown up with and have learned to associate with home.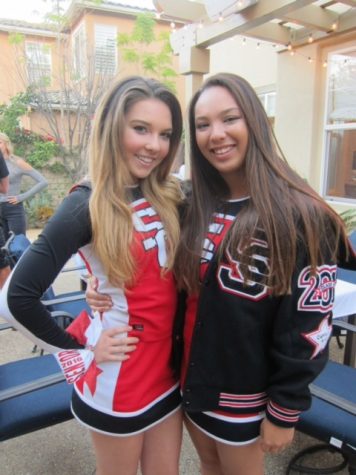 With college acceptances in and schools chosen, many are counting down the weeks until they must leave the sunny town of San Clemente. However, other students are choosing to stay near San Clemente and attend Saddleback Community College. Seniors Hana Fransz-Myers and Jenna Herz, best friends and cheerleaders, also are faced with a near goodbye,  Fransz-Myers will be attending Saddleback in the fall and Herz will be attending the University of Arizona.
When looking ahead to the goodbyes in the near future, Herz said, "When I graduate and am off to college, I'm going to miss my friends all the time but I know they are moving on to bigger and better things. They are chasing after their dreams and passing important milestones in their lives. I will keep that in mind when I'm missing them and this town. I'm proud to say I was a part of this community of San Clemente and I know we all will never forget all the great things we did here. I will keep in mind that no matter where we fly, I know this is not goodbye." Fransz-Myers noted in response to Herz that, "I will miss my friends but I know that I can always visit them and see them on breaks and holidays, and in the end, we're friends no matter what."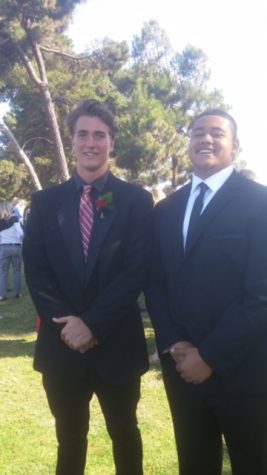 In addition, many groups of friends who became close while playing on the same sports teams for years will have to part with each other after the end of this school year.
Seniors Donte Harrington and longtime football friend Cole Fotheringham will be moving on to very different places. Harrington will be attending Boise State in the fall, while Fotheringham has committed to University of Utah.
Donte Harrington reminisced that, "Cole and I have been brothers since we played football together in the 8th grade. The thought of leaving him and my other brothers is a tough thing to imagine. I know that he'll be doing great things and we'll stay in touch but it will be different. He's going on a mission too so I won't see him for two years on top of college. In the end this will just show how strong our friendship is. No matter what we both now that we have someone rooting for us because we both support each other. Even if we play against each other Boise will win, but I'll hope he has a good game…just not too good."
The vast majority of the senior class is coming to grips with this sobering reality; leaving friends and family is a big step and often hard to swallow. Nonetheless,  the journey to college and the life beyond has become increasingly exciting. Many of the seniors are looking forward to moving on into their lives as adults, while still hoping to still visit their high school friends and city as often as they can.