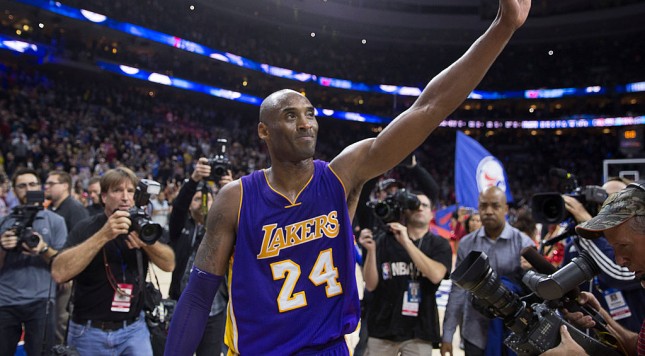 By, Koby Wolfe | Writer
May 5, 2016
On April 13th, 2016, Kobe Bryant put on an outstanding performance that left a huge exclamation point on the end of one of the craziest and magical careers that anybody has ever seen in the history of the NBA.
Reflecting on his career, many people cherish their memories of his career as they watched the man morph into a legend.
Junior Trevor Ankrom said, "His game-winner against the Phoenix Suns in 2006 to push the Lakers to a 3-1 lead in the first round is the one thing I remember most about his time playing." Sophomore Josh Tabb claimed that his favorite moment in Bryant's career was "definitely his 81 point game against the Raptors." The extent to which Bryant was able to capture the hearts of generations both young and old is what contributes to his legacy.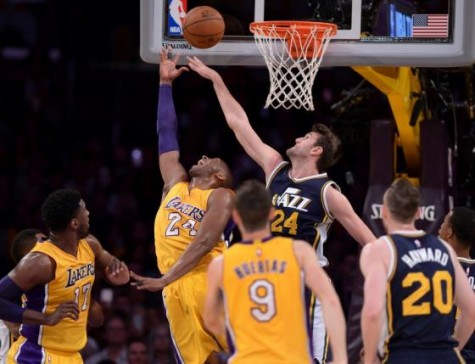 On the last night he played, Bryant scored an amazing sixty points, d
ropping in six threes, and throwing four assists. This game became the sixth time he has scored over sixty points in a game and 26th time scoring over fifty points. Bryant went 22-50 on shooting as his teammates gave him the ball and let him go off on the defense, thus he had no mercy.
After the game, Bryant was swarmed by current and previous teammates including Lamar Odom, Shaquille O'Neal, and Derek Fisher. Most of the fans that packed the arena were there to see Bryant including celebrities like Snoop Dog, Kanye West, Jack Nicholson, and Jay-Z. At the very end of the night, Bryant gave a speech to the multitude of fans at the location noting, 
"I grew up a die-hard, I mean a die-hard Laker fan, die-hard. I knew everything about every player that has played here. So to be drafted and then traded to this organization and to spend twenty years here, you can't write something better than this."
Bryant, to many people, truly was a legend and had an immense impact on and off the court. He wasn't the most humble, he wasn't the best at sharing, and he really didn't like playing with people who don't share, but he made the most of what was given to him winning five championships, one MVP award, 18 All-Star appearances, and completing 20 years with one team for his whole career. Now, Kobe Bryant goes down in history as "The Black Mamba", "Vino", "Cold-blooded Assassin", "The Bean", the man, the myth, the legend.