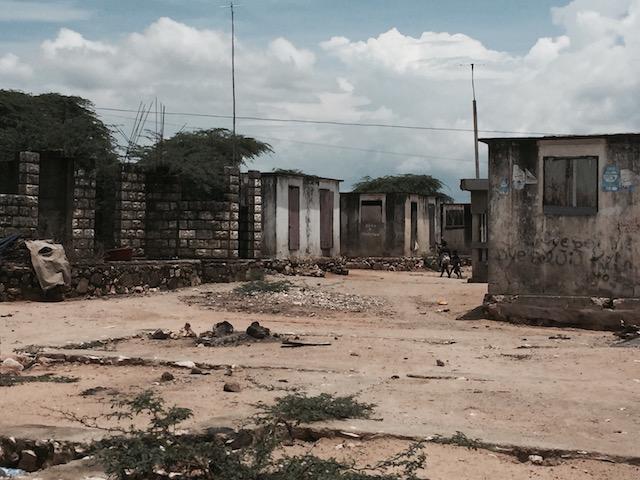 By: Chloe Rudnicki |Opinion Editor
June 7, 2016
For many in San Clemente, life is full of privilege, whether it is acknowledged or otherwise. Reality hardly transcends that of one's own life, and the suffering beyond our doorstep is little more than an abstract idea that hardly evokes more a vague sense of pity or empathy.
One knows of the third world, but does not know it.
The mind is a powerful thing, but it's powers to reason and imagine are no match for the real world. The real world contains depths of which the mind can only scratch the surface. Having lived an exponentially blessed life, I was possessed by this detached empathy that comes with the security of never having gone hungry or living only for the prospect of survival.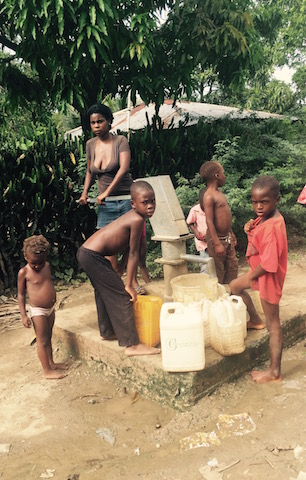 Two years ago, I sought to understand more of the world, a thing of numerous dimensions and realities even if the first world strives to simplify or ignore its complexity.
I went to Haiti, the poorest country in the Western Hemisphere, with a charity called Global Family Philanthropy, driven by my goal to expose myself to another way of life and make a difference in the lives of others. While I had a good idea of where I was headed, I could never have been prepared for what I would see and, more importantly, how it would affect my understanding of the world.
I returned a changed person, struck both by the beauty hidden within the poverty and the world's utter ignorance of the fuller global reality. I saw the ugly parts of humanity with a greater intimacy than I ever could have fathomed and alternately  the raw potential that enables one to hope and move forward in spite of the tragedy and suffering that constantly mars this world. I began to suspect that these two opposing pillars of human reality were one and the same.  
At the time I wrote "In the midst of the horror, these people bring life. So I am not scared. Rather, I am educated. They are helping me begin to understand the basic principles of humanity and the complexity and endurance of the human spirit." I was stripped of my precious delusions regarding the world and what poverty and suffering were, and was forced to honor the raw truth of Haiti for what it was.
From the moment I left I wanted to go back, and last week, nearly two years after I last stepped foot in the crowded streets of Ouanaminthe, Haiti, I once again pulled myself away from the numbing comfort of home.  Once more I was struck by the communities around me and the gnawing feeling that I was in a different world. The garbage-choked river, rag-strewn children with protruding bellies, crumbling homes with tin roofs, eyes rife with suspicion, hunger, sadness, curiosity, or a mixture of each all left their inexplicable imprint on my bewildered and sheltered mind. I was swept up in a wave of bustling and undiluted humanity, overcome by both extremes of human nature as I relearned to navigate this different world.
In a flash I saw both pools of anger tearing out of faces hardened by a lifetime of incomprehensible poverty and the gentle, nurturing gaze of a father softly comforting his bewildered son in a concealed alley and a boy carrying his half-naked brother on his back. Fields of luscious green grass intertangled with mounds of crusted garbage, both sustaining the spindly bodies of cows and goats. I saw half-built buildings and abandoned projects lining every crammed street. I saw a man wearing a half-torn shirt reading "Anything is possible." In this land of contradictions, both subtle and gut-wrenching, I found both an urgent need to help and an underlying frustration that change is gradual and must come from within, keeping me somewhat distant regardless of how closed I tried to get.
Revisiting Haiti reaffirmed the vital truths I learned on my first trip regarding the importance of honoring the collective human soul and helping all peoples if one wishes to build a more whole and healthy global society.
The poverty and the half-finished charity projects that line the streets of Cap-Haitian, one of the country's largest cities, betray Haiti's return to obscurity in the minds of the world's giving, the draw of the 2010 catastrophe losing its charm. It is a half-hearted imprint of the first world onto a foreign culture and an only half-grasped reality. That is not to say that there are no volunteers left in Haiti, or all  those that do work in the country belong to idealist delusions that prevent them from loving and understanding Haitian culture and people up close. Rather, it is to expose the general relationship between the first and third worlds and the vague, unhoned interest and empathy that clumsily binds and separates two starkly different realities in an eternal state of limbo, where genuine progress is rare.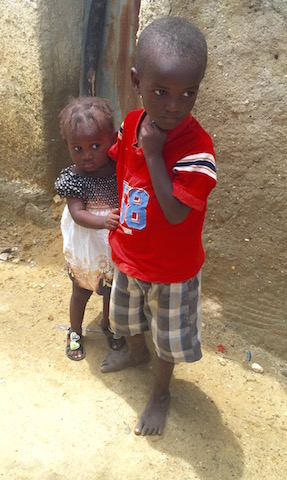 The organization I volunteer with has a home of orphaned or abandoned children they have sponsored in the hopes of helping them break loose of the chains of circumstance through provided education, clothes, food, family environment, and love. There was something truly special about watching these kids, some of the best people I know, grow up and find maturity and understanding at such young ages (the eldest is 14). It is a sort of relationship that evokes a sense of family and intimacy I fail to sometimes achieve even with my own biological siblings.
Seeing my direct impact on the lives of these kids and their profound appreciation for whatever we give them, be it a matchbox car or a trip to the beach, I have realized how imperative it is to just show empathy for others and open oneself up. The simple happiness they all exude and their excitement whenever volunteers arrive belie a precious relationship in which I see myself influencing flowering lives as much as I see the children influence me.
I also was blessed enough to visit Derac, a remote village that encompasses the depth of poverty. Possessed by a seemingly haunted aura, this is a village of feeble huts and broken down bodies left struggling to survive after the abandoned promise of a factory. Walking into one of the homes to give an elderly woman, all bones and eyes, a lollipop, I was asked through the translator if I was there to fix her beaten down house. A little boy showed me his shoes, the soles ripped out. He asked if I had any for him. An old woman with a belly swollen from stage 4 liver failure asked if we (the "White People") could save her.  Simple necessities of life have eluded this village, leaving its people a lifetime of destitution and making survival the all-encompassing aspiration of children and elderly alike.
There is nothing quite as heartbreaking as people looking at you to do something and finding yourself helpless and they destined for greater suffering than one could ever comprehend. While my feeble knowledge of words is unable to capture the complex spirit and tragedy of Derac, an unknown ghost village in rural Haiti, it can be assured that it rattles one to the core.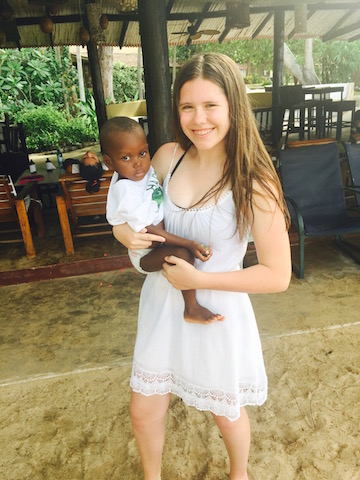 Learning to love thirteen beautiful, lively children blessed with full hearts and reaching out to those treated worst by humanity's affinity for division and disparity  taught me the importance of expanding my mind beyond my own home and to recognize the value of the homes of the others, and the necessity of caring.
I saw a world concealed by a global ignorance that reinforces the paralyzing danger of becoming beholden to a single place and reality when the world is built upon thousands. I will never forget Haiti or the personal metamorphosis it triggered. I will never forget the faces and voices of everyone I had the privilege of meeting and getting to know over my two trips. I will never forget the energy that fills my body and soul with life every time I fully devote myself to the Haitian reality and the profound education that accompanies it.
When I return, I will continue to watch Haiti's joined evolution and stagnation, an authentic extension of the general human condition,  while forming invaluable bonds with children I could not hope to know otherwise. I will shed my treasured delusions and securities in place for something far more rewarding and effective when trying to help a tragically forgotten society with a beautiful soul: love.