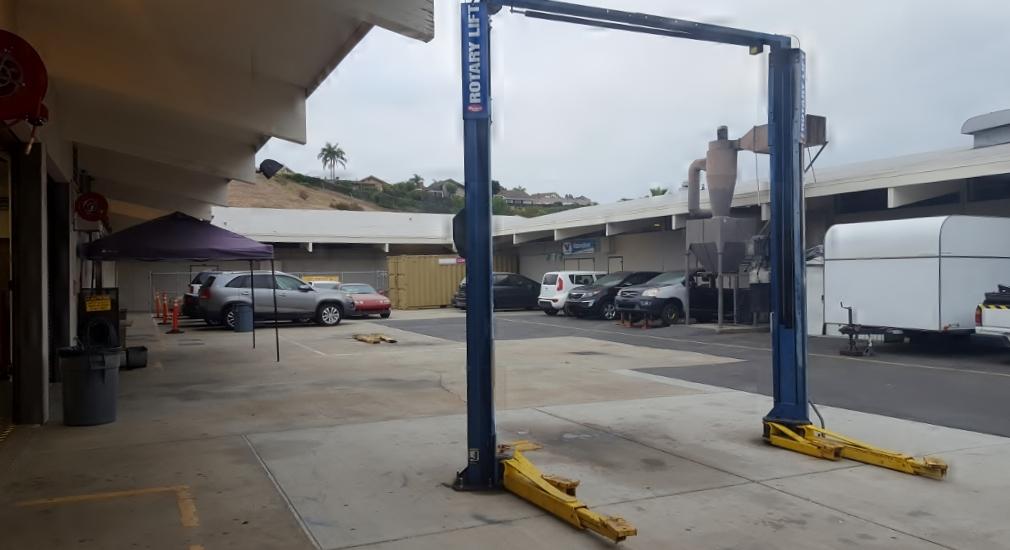 By, Darren DiMarco |Writer
September 8, 2016
A class full of oil, metal, gas, and cars, San Clemente High School's  Auto Academy fires up its engines once again this school year. Excited students ready to have fun, develop mechanical skills, or experience something new flock to the class in hopes of fulfilling these expectations. Auto Academy offers a full, hands-on course where students delve into every aspect of the automobile. "We learn about cars. We learn everything from the heart of the engine to the mounting bolt of the exhaust," explains one of Auto Academy's most skilled and ambitious students, junior Zachary Neidl.
Auto Academy allows students to learn more about cars and develop the skills they need to begin a career in the automotive industry. Not only is Auto Academy a fun place for students to learn about cars, but the program has also been, "found to have positive impacts on students' school performance," as stated in www.sctritons.com/auto.
The following interview with Neidl reveals just what Auto Academy is all about:
Who is your teacher and how do you like them?
Warren Caesar and he's pretty chill. He helps the kids that need help.
What kind of things do you learn? Do you enjoy the technical or physical aspect more?
We have to learn everything which is the boring part for me. The time that I really start to learn about the car is when I get up in the car and start to take things apart. I am in the program for the tear down and rebuild of whatever car we are told to do.
Did you do Auto Academy last year? Prior experience? Is there any one thing that is most challenging?
I did do it last year. Nothing was challenging for some reason. I don't know why but I guess I understand them.
Do you plan to have a career in automotives? If so, any ideas on what you would want to do?
I do plan on having a career in automotive industry as an engineer or mechanic for Audi.
Zachary's experience reflects the promise of the Auto Academy for anyone with a passion for cars, as well as for those willing to try something new. To be a part of Auto Academy, contact Mr. Caesar and meet with your school adviser for a change of schedule.