By Stephanie Alpizar | Writer, Photographer
September 7, 2014
SAN CLEMENTE — Not only a day of remembrance, but also one of new beginnings, hundreds of supporters turned out for the Live Like Nick Run/Walk on Sunday September 7th at San Clemente High School.
Highlighting the memory of fallen Triton alumni Nick Pasquale, the event featured students, local residents, and members of the UCLA football team, including Taylor Lagace, Conor McDermott, Colby Cyburt, Carl Hulic, and Jake Hall. Colby and Carl were Nick's old roommates at UCLA and both paid their respects to Nick's mother, Laurie Pasquale.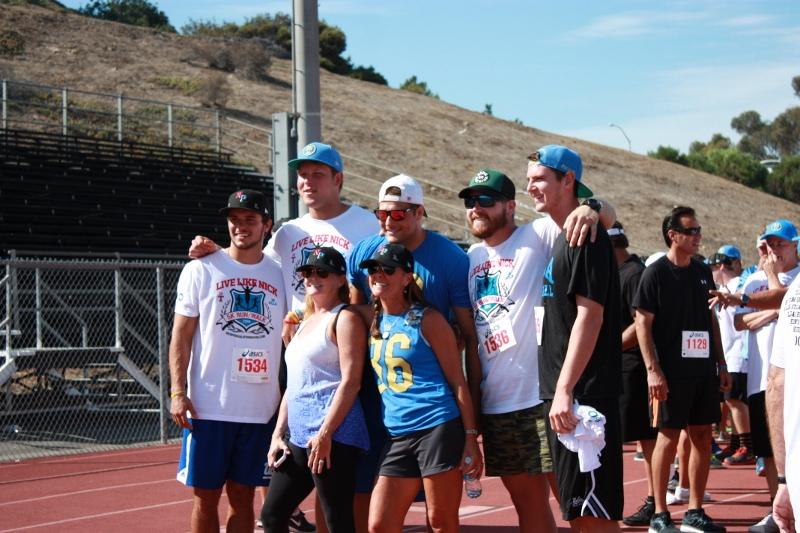 Mrs. Pasquale shared later to the supporters, "After Nick's death it was a blur. It was actually a friend who brought up the idea for the foundation and the race. We didn't really know what we were getting into but in hindsight it's been great, it's given us a lot of support and it gives us a little something else to focus on."
It is because of Laurie and Mel Pasquale that the Nick Pasquale Foundation was born, helping athletes who may not be able to afford athletics continue to pursue their dreams. This was the first event organized by the Foundation, a 5k run/walk throughout the school grounds early Sunday morning. Mrs. Pasquale also shared her hope for the foundation's future saying, "…we're going to be able to contribute to the senior awards this year and we've also been able to help out the San Clemente football team and get them new jerseys as well as the UCLA Bruins new facilities. Long term we'll see if we can expand a little further."
Among some of the students at the race, Katie Carroll, a senior and member of the Cross Country team, was willing to share her motives for running on that hot Sunday morning, "I was an acquaintance of Nick Pasquale, I knew who he was…today I came because I think, what if that happened to me, what if it happened to someone else? So part of my being here is because of Nick."
Hundreds of participants arrived to sign in at registration as early as 7:30 A.M. Nearby there was also a table to purchase tiles to paint and design, tee-shirts in remembrance of Nick, as well as baseball hats, food stations, and hot dog stands. Three races were held – the first, for children thirteen and under, the second, for teens through adults, and finally a "Master's Race" for the older generations.
In total there were over 700 smiling and enthusiastic participants sporting the "Live Like Nick" tee-shirts in the scorching hot sun. "It was a blast," Carroll said later. "I'll totally do it next year."
Nick Pasquale graduated from San Clemente in 2012 and started his career as a Bruin as a walk on for the UCLA football. Often thwarted by his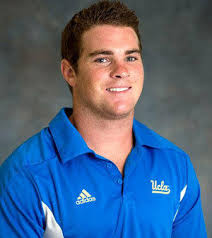 5  feet 7 inch stature, Nick had to work twice as hard to be rewarded the following season as a starter on the UCLA team.
On the tragic morning of the accident, Nick, then 20-years-old, was walking home from a friend's house when he was struck by an oncoming car. The driver stopped, called for help, and stayed with Nick until an ambulance arrived. It wasn't until later when the accident went under investigation, that it was released that Nick had 0.26 alcohol content in his system at the time of his death, however there were no drugs in his system.
Nick's older brother A.J., a fellow Triton graduate and participant of the race Sunday, urges people to "…remember Nick for how he lived. He had more heart and passion for life than anyone."